The majority of severe and fatal injuries are prevented when drivers and passengers are using their seat belts.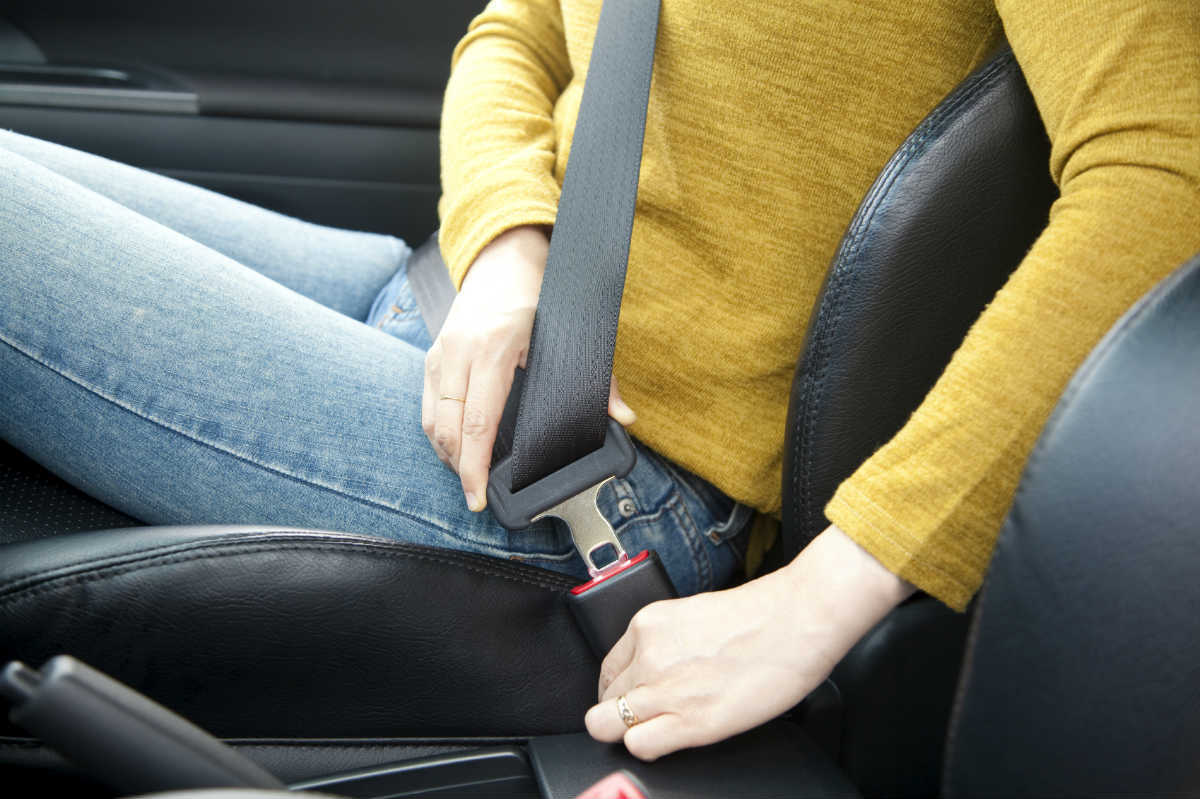 According to statistics from traffic safety departments across the United States, the majority of severe and fatal injuries can be prevented if drivers and passengers are buckled up. When car occupants in Missouri do not wear a seat belt, the chances of getting injured in an accident are one in three; for those who wear seat belts, the chances of getting injured are reduced to one in eight. Accident data collected over the years indicate that over 70 percent of all fatal accident victims in Missouri were not wearing seat belts. A similar percentage of people who suffered severe life-altering injuries were also not buckled up.
Key Facts About Seat Belt Usage
If a car traveling at 30 mph is in an accident, a person who is unbuckled is thrown and hits the windshield or other interior components of the car with as much impact as you face when falling from a three story building.
If you think that low speed accidents are not fatal, understand that people not wearing a seat belt have died in accidents at speeds as low as 12 mph.
The air bag system works in conjunction with the seat belt system and its efficiency drops by almost 40 percent when the seat belt is not used.
Traffic accidents result in five deaths per hour across the nation and one death in nine hours in Missouri.
The number of fatalities in car accidents would have been reduced by half if passengers were wearing seat belts.
The chances of a driver not wearing a seat belt getting killed in an accident are 42 times higher than a driver who is wearing a seat belt.
Excuses for Not Wearing a Seat Belt
There are various excuses given by drivers and passengers for not wearing a seat belt. Some of these excuses have resulted in an increased number of fatalities. Many people think that a car equipped with air bags is safe and seat belts are not required. The truth is that the air bags protect only in case of front or side crashes, but not in rear-end collisions and rollovers. For such situations, a seat belt is required to protect you.
Do Seat Belts Cause Injuries?
There are people who believe that seat belts cause injuries. In the event of a high impact crash, an improperly worn seat belt may cause injuries; however, these are mainly bruises or abrasions. Catastrophic injuries can happen when the seats are reclined during an accident. Seat belts should be used every time you sit in your car, even when you are taking a short distance trip; most accidents occur at speeds lower than 40 mph and at a distance of 25 miles from home.
Auto Accident Attorney
Seat belts save lives. Make this your motto whenever you go for a drive. Protect yourself as well as the passengers who are traveling with you. We hope these tips from our St. Louis auto accident attorney will help prevent injuries. If you have been injured in a auto accident caused by someone else's negligence, contact The Hoffmann Law Firm, L.L.C. at (314) 361-4242.