There are vital steps to take after a car accident to protect your right to fair compensation.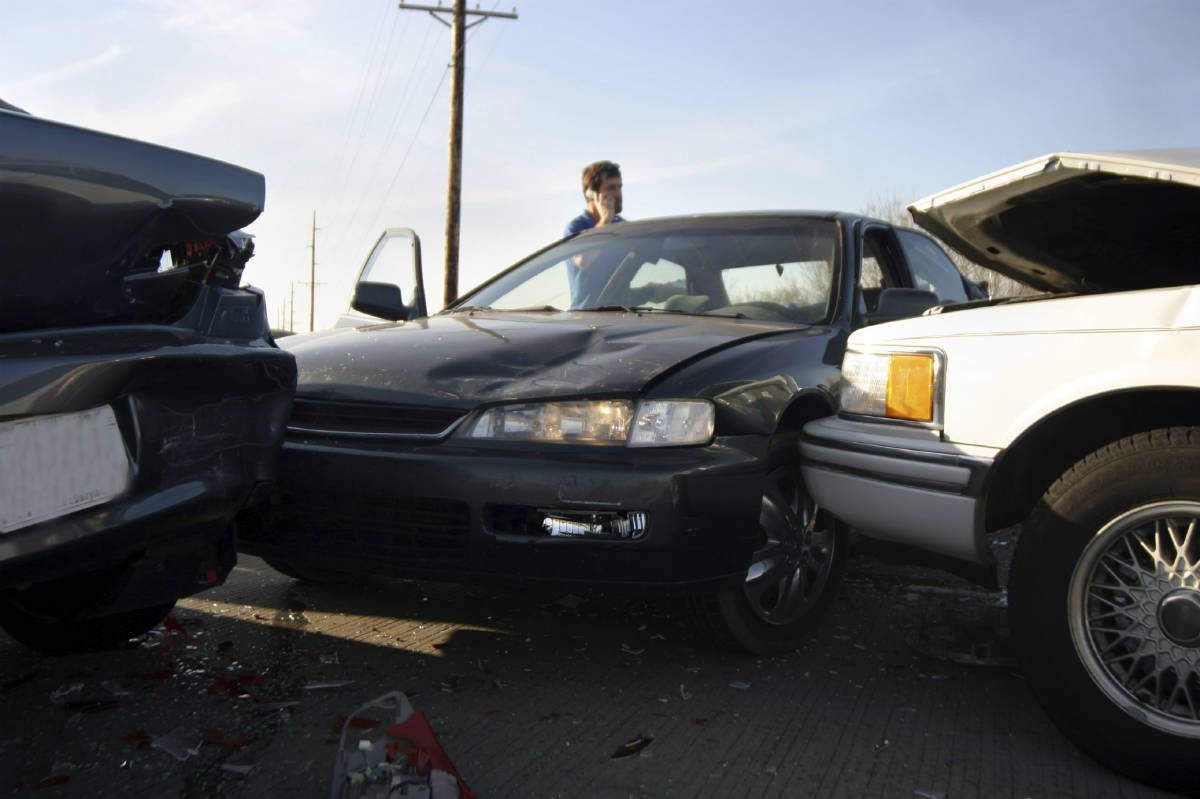 When you are in a car accident in St. Louis and there are only two cars involved, deciphering who is at fault and liable for damages and injuries may not be too difficult. However, when there are more than two cars involved, things can get pretty complex. What you do following the accident is vital to proving who is at fault and to receive fair compensation for your injuries and damages. There are important steps that you should take to ensure that you get all that you are entitled to.
Seek Medical Care
Even if you think that your injuries are nothing more serious than a few minor scrapes and bruises, it is critical to seek medical care. Not only do you want to prove causation, but if your injuries become more prominent over time, you will also want to make sure that you have the proper documentation to prove that you were injured at all. Before you take any other steps, make sure to take care of yourself and your health.
Gather Evidence at the Accident Site
Make sure to gather as much information as you can at the scene of the accident. If you have to seek emergency medical care, try to get someone to gather information for you. You will generally need to call the police and have a police report filed out. Although it's not admissible in court to determine liability, a police report will help your St. Louis car accident attorney negotiate a settlement and decipher who is responsible for the accident.
The evidence you will want to gather are things like photos, videos, and all the information of the drivers involved. It isn't enough to get just their first and last names. You will want to get their driver's license number, their addresses, and their insurance company's information as well.
If there were any eyewitnesses, you should also try to get a record of their recount of events in writing. You will also want to get their contact information, in case the insurance company or your St. Louis car accident lawyer wants to speak with them about what they saw.
Call a St. Louis Car Accident Attorney
Don't make the mistake of thinking that you can handle the insurance company on your own. The insurance company's objective is not to make sure that you are fairly compensated; it is to limit their losses. Even though the goal is generally to settle out of court, the best way to ensure that you are getting all you are entitled to is to speak with a professional who understands how to calculate things like economic and non-economic damages.
If you are in a multiple car accident in St. Louis, Missouri, things like liability can quickly become complex. Instead of trying to handle it all on your own, speak with a St. Louis car accident lawyer to ensure that you are protected and that you receive fair compensation for your damages and injuries.
Call 24/7 for a FREE case evaluation
(314) 361-4242