Traveling during the winter season and driving in heavy snow can be challenging.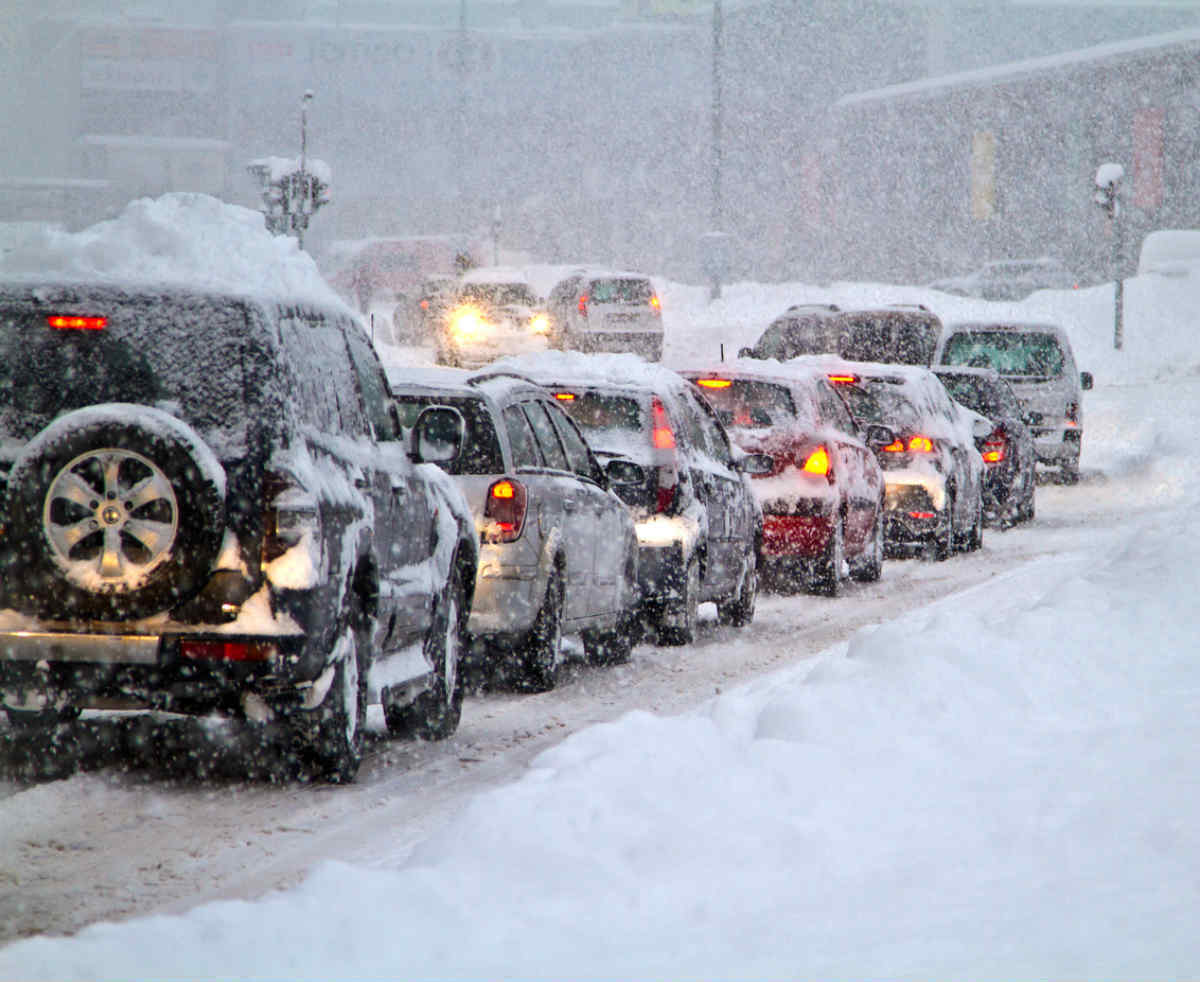 Whether you are an experienced driver or a young driver experiencing a first winter behind the wheel, get ready for winter weather safety.
Prepare Your Car
While you are prepping for Christmas and decorating your house, spare some time preparing your car for winter roads. Experts recommend that drivers should start preparing for snow and ice on the roads as early as they can so that a sudden winter storm does not come as a dangerous surprise. Here are some basic safety precautions that you should take in getting ready for the harsh weather.
Check your engine – Winter weather creates less than optimum conditions for car engines. So, it is important to take steps to ensure that they run smoothly. Take your car to a mechanic and have the oil and radiator coolant levels checked. Get the engine oil changed regularly, because proper maintenance helps your vehicle respond better to the weather.
Get snow tires for your car – Consistent cold temperatures makes it hard for snow to melt quickly. This means, snow accumulation will pile up on the streets. Often times, even snow plows cannot keep up and drivers may find it difficult to navigate snow laden roads to reach their destination, especially if there is a snow storm. Snow tires on your car can be of great help. Snow tires provide better traction and better ability to maneuver in snow and ice. It is important to have four snow tires to optimize braking and steering abilities.
Replenish the windshield wiper fluid – Ensure that your windshield can be properly and easily de-iced in the event of a sudden storm. Keep spare windshield wiper fluid handy in case you run out. Having properly functioning windshields not only helps avoid snow buildup on the windshield, but also helps clear dirt, grime, and slush, which is important to ensure visibility.
Keep a winter storm survival kit handy – Keep a flashlight, blanket, a shovel, and some snacks and water in your kit. Pack jumper cables, flares, and cell phone chargers.
Replace any damaged taillights and headlights – It is important to ensure that your light signals are strong enough to provide visibility and alert others about your presence.
St. Louis Auto Crash Law Firm
Heavy snow, icy patches, and sleet can turn even the safest of roads into danger zones. So, it is important to be well prepared. If you have been injured by a reckless or negligent driver, talk to a St. Louis auto crash lawyer to understand your legal rights. Call The Hoffmann Law Firm, L.L.C. at (314) 361-4242.