Every road accident is traumatic, but there is nothing quite as tragic and frustrating as a hit and run case.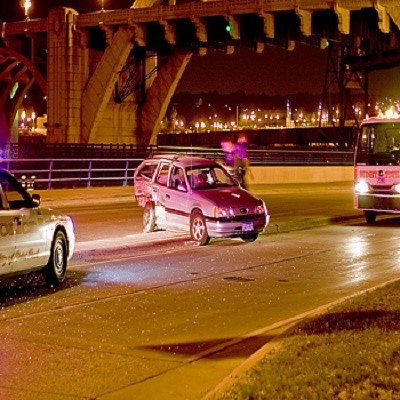 A hit and run is an accident in which the driver-at-fault causes property damage and/or personal injury to the victim and flees the scene of the crash. St. Louis car accident attorneys inform us that according to Missouri law, anyone involved in a car accident has the legal duty to provide their personal details such as full name, address, motor vehicle registration number, and their license number to the victim of the car accident. They can even choose to provide the information directly to the police. In the event the accident occurs at a site where the vehicle owner or police are not present, they can provide their information in written form.
The Seriousness of a Hit and Run Accident
The victims of a hit and run accident not only suffer damages, but they also feel devastated and powerless as they do not know who to hold accountable for the accident. Hit and run is a crime, which is as serious as the injuries inflicted and the damage caused to the property. Hit and run accidents can have severe implications, because there is no one to help the victim or call in emergency services, and the victim may lie stranded on the highway with a risk of further injury.
Why a Driver May Flee the Scene of the Accident
The driver was intoxicated.
The driver is wanted in other criminal cases and wants to evade arrest.
The driver did not have insurance.
The accident was caused by the driver's negligence or misconduct such as over speeding, aggressive driving, or distracted driving.
The driver at fault was driving without a proper license.
Steps to Take if You Are a Victim
In some hit and run cases, the driver at fault is never found. However, in many cases the victims are able to track down the driver. The moment you get hit by a driver who flees the site of the accident, you should try to gather all possible evidence. Try to note down the vehicle registration number, or at least the color and model of the vehicle. Note down all available details, or if you are not in a position to write, you can request other persons present on the site to do it for you. Report the accident immediately to police and the insurance company.
If anyone close to you has suffered injuries or property damage in a hit and run case, immediately consult with The Hoffmann Law Firm, L.L.C. at (314) 361-4242. We are well versed with the nuances involved in solving hit and run cases and can help you receive compensation for the damages suffered.
Hit and Run Accident Resources
Hit and Run Accidents in Missouri
Know Your Rights If You Are Injured by a Hit and Run Driver
St. Louis Automobile Accident Attorneys – Hit-and-Run Car Accidents
St. Louis Hit-and-Run Car Accident Lawyer – Car Wreck Lawyer
What To Do After a Missouri Hit-and-Run Accident
Your Options In a Hit-and-Run Accident
Photo credit: Jeremy Noble via Flickr