Uninsured Motorist Lawyer
Each year in Missouri, thousands of people are in car accidents involving an uninsured motorist.
The average cost of car insurance in Missouri is around $1,334 annually, making it 6.5% less than the national average according to some estimates.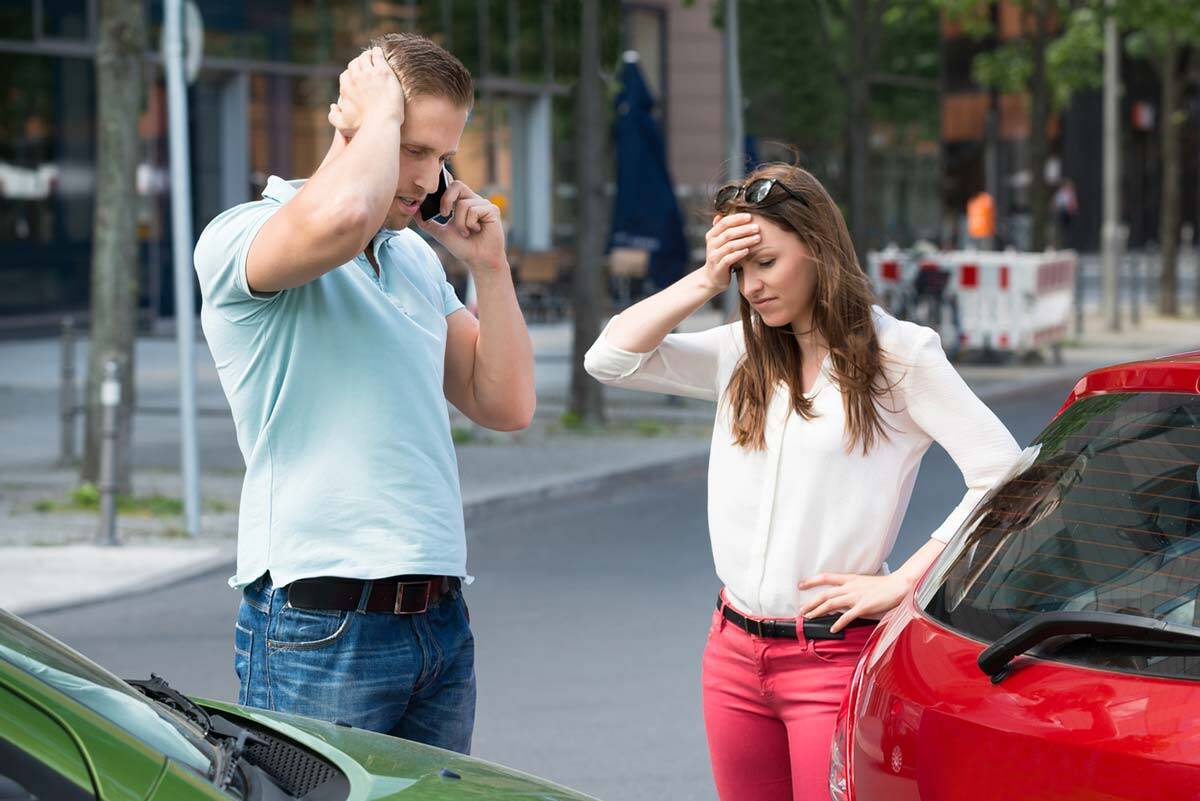 But even though auto insurance is relatively cheap, and mandatory in the state, there are still around 14% of uninsured people driving in Missouri. As a precaution, the state also mandates drivers to purchase uninsured/underinsured coverage as well, which can come into effect the moment when they are involved with a driver who is either not insured, or their coverage isn't enough to account for all the costs.
However, the uninsured motorist coverage isn't all-encompassing.
Uninsured Motorist Accidents
Like with all insurance policies, they can only cover up to a specific amount. The state mentions the minimum limit for uninsured motorist coverage is $25,000 per person and $50,000 per accident for bodily injury. Though you can certainly raise the minimum if you like, it's still important to know uninsured motorist coverage only applies to bodily injury – meaning car or property damage is not covered.
That means you will have to pay for any repairs yourself if you're involved in an accident with an uninsured driver.
Additionally, you should know that many of these policies come with certain exclusions, such as:
Being in a vehicle that is not insured under the policy;
While using a vehicle to transport people for a charge, like if you're using Uber or Lyft. it does apply, however, for car pools or charitable actions where you do not get paid for driving;
When you're committing a crime.
If you are involved in a hit a run, which is a common scenario for why you need uninsured motorist coverage, the law mentions that you must report it to the police within 24 hours, and file a car accident claim with your insurance company within 30 days – otherwise, your claim can be denied.
Underinsured Motorist Accidents
Sometimes when people want to reduce their monthly expenses, they cut back on their car insurance, opting for only minimum coverage. However, this can result in being underinsured and that can be a problem for you.
If you are involved in an accident with an underinsured driver, they may simply not have enough insurance coverage to cover your vehicle damage repair costs and your hospital or medical bills.
Who will pay for your injuries if you are a victim of an uninsured driver car accident?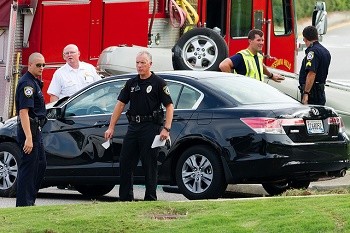 Buying liability insurance attracts a hefty price tag. Hence, there are uninsured motorists on the road to be aware of. Unfortunately, if you have a car accident with an uninsured driver, what avenue should you turn to for compensation of your bodily injuries? The answer lies in your own insurance policy under the Uninsured Motorist (UM) Coverage.
What Vehicle Damage is Compensated Under UM Coverage?
You must read the fine print of your UM coverage and if vehicle damage cover for such cases is specified, you may receive compensation for your vehicle damage. If vehicle damage is not included in the uninsured motorist coverage, it may be included in the collision cover. According to Missouri car accident attorneys, when the vehicle damage is not covered under either section, you may have to pay from your pocket for the repairs undertaken.
When and How Much Compensation May You Receive?
There are some policies that include compensation for hit-and-run accidents. This clause is applicable only when your car is actually hit and damaged or you have received bodily injuries. There are certain policies in which compensation is granted for hit-and-run accidents only when you are able to identify the driver and the vehicle.
If you get injured while at work, you are eligible for workers' compensation and disability benefits. You may also get compensated for your medical expenses by your insurance company under medical payments coverage. Hence, your UM compensation may be reduced by the same amount in these cases.
In case you or a relative are riding in another person's car and are injured in an accident caused by an uninsured motorist, the other person's UM coverage will be the primary one for claiming compensation and yours will be the second one. Your UM coverage will only pay for the bodily damages sustained by you which have not been compensated by the primary policy.
How to Find Out If Someone Has Car Insurance?
If you've been injured in a car accident, one of the first things you will want to do is find out if the other driver has car insurance. This can be tricky since not everyone is honest about their coverage, not to mention that there is no centralized database of car insurance information. Luckily, there are several ways that you can go about finding this information.
Ask Them
The first step is to ask the other driver for their insurance information. If they are honest, they will give it to you without any problem. However, many people will try to lie about their coverage or claim that they don't have insurance at all. In this case, you can always ask to see their proof of insurance card.
However, you should keep in mind that the law does not require drivers to show their insurance cards to anyone who asks. So, if the other driver refuses to show you their card, they are not necessarily breaking any laws.
Look for Insurance Stickers
Another way to find out if someone has car insurance is to look for an insurance sticker on their windshield. Missouri requires drivers to have a minimum liability and uninsured motorist coverage, and many insurance companies will provide their customers with a sticker to put on their windshield.
If you see an insurance sticker on the other driver's windshield, it is a good sign that they have at least some form of coverage. However, this is not always a guarantee. For example, the other driver could have stolen the insurance sticker or obtained it from someone else.
Seek Help From the Police
If the other driver refuses to give you their insurance information and you cannot find an insurance sticker on their windshield, your next best option is to seek help from the police.
When you file a police report after an accident, the officer will usually run a routine check of the other driver's insurance status. This information will be included in the police report. You should be able to obtain a copy of the police report from the precinct where it was filed.
Free Consultation with a St. Louis Car Accident Lawyer
Don't talk to an insurance claims adjuster before speaking with The Hoffmann Law Firm, L.L.C. We can help you avoid making statements that may affect the outcome of your case. The consultation is free; you don't pay unless we get you money!
---