Although not too common, esophageal injuries may be caused by car accident trauma.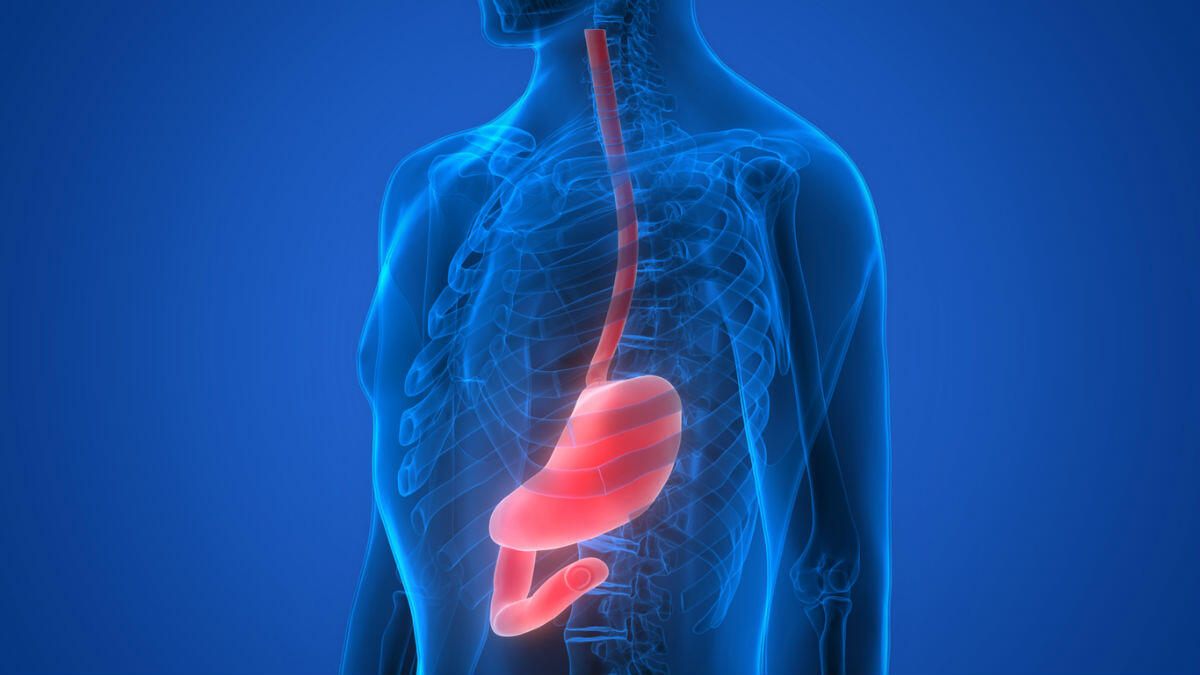 The esophagus is the muscular tube that carries food, saliva, and liquids from the mouth to the stomach. It runs behind the windpipe and heart, then in front of the spine, and passes through the diaphragm before it enters the stomach. It is divided into the upper esophageal sphincter and the lower esophageal sphincter.
The upper esophageal sphincter (UES) is a group of muscles at the top of the esophagus and is used for breathing, belching, vomiting, and eating. The purpose of these muscles is to help food and secretions move through the esophagus. The lower esophageal sphincter (LES) on the other end connects with the stomach and prevents stomach contents and acid from traveling backward from the stomach.
Although not too common, esophageal injuries may be caused by car accident trauma. Let's review the causes, symptoms, diagnosis, and treatment of esophageal injuries resulting from car accidents.
Causes of Esophageal Injuries
Esophageal injuries may be caused by several factors, including caustic ingestions, spontaneous or forceful retching or vomiting, and from endoscopic or thoracic surgical procedures.
Esophageal injuries may also result from blunt or penetrating trauma from car accidents. Penetration injuries caused by broken glass or other debris can also cause esophageal injuries in an auto accident.
Symptoms of an Esophageal Injury
A blunt esophageal injury can cause a wide variety of symptoms depending on the severity of the injury. Some of the common symptoms include:
Severe pain
Fast breathing
Fever
Low blood pressure
Rapid heart rate
Patients who experience esophageal perforation may experience symptoms such as chest pain, breathing problems, and difficulty swallowing.
Seeking Medical Treatment for an Esophageal Injury After a Car Accident
Seeking medical attention after an esophageal injury in a car accident is crucial for the victim's immediate and long-term well-being. Esophageal injuries can be severe and require emergency care, diagnostic tests, and potentially surgery or other invasive procedures to diagnose and treat appropriately. Failure to seek medical attention can lead to complications, such as infection, and can affect the injury victim's ability to recover compensation for the injury. It is important to understand that even if symptoms are not immediately apparent after a car accident, it is recommended to seek medical attention as soon as possible, as some injuries may take time to manifest. Prompt medical attention and proper documentation of the injury can help to establish the link between the accident and the injury, which is vital in car accident injury claims.
Diagnosis of a blunt esophageal injury
It is often difficult to diagnose an esophageal injury if there is no penetrating trauma. Doctors perform chest X-rays, and CT scans to identify the location and severity of the injury.
Treatment of blunt esophageal injuries
Treatment of a blunt esophageal injury primarily involves surgical repair and inserting a temporary feeding tube that enables the victim to consume food orally. This is followed by rehabilitation to restore the normal functioning of the esophagus.
Car Accident Pain in the front of Neck and Esophagus
If a person is experiencing difficult and painful breathing after a traumatic incident such as a car accident, it is possible that he/she might have suffered an esophageal injury. It is important for the victim to seek medical help immediately. The doctors will perform diagnostic tests to identify the presence and severity of the injury.
If the accident that resulted in injury was caused by the negligence of another driver, the victim may be able to recover compensation. The victim may be able to claim compensation for damages such as medical expenses, hospitalization costs, ongoing medication, costs of physical therapy and rehabilitation, permanent injury or disability, diminished earning capacity, wage loss from missed work, mental anguish, pain and suffering, property damage/loss, and even punitive damages.
Speak With a St. Louis Car Accident Lawyer
Esophageal injuries can be extremely serious and impact a person's quality of life long-term. If you are a loved one have suffered an esophageal injury in a St. Louis car accident, it is important to seek immediate medical attention for appropriate diagnosis and treatment. Next, speak with an experienced St. Louis car accident lawyer as soon as possible to ensure you understand your legal rights and options. An experienced attorney can help you build a strong case and obtain the financial compensation you deserve for medical bills, lost wages, and pain and suffering after an accident. Act quickly to ensure your rights are protected, and you have the best chance at recovering the compensation you need and deserve to move forward.
Free Consultation with a St. Louis Car Accident Lawyer
Don't talk to an insurance claims adjuster before speaking with The Hoffmann Law Firm, L.L.C. We can help you avoid making statements that may affect the outcome of your case. The consultation is free; you don't pay unless we get you money!
Free Consultation (314) 361-4242
---
Updated: