Let's consider some of the most common emotional trauma symptoms that can be caused by being involved in a car crash and what you can do about it.
After a car accident, it's relatively easy to determine the presence and severity of physical trauma. Many victims are visibly hurt, and they get a doctor to evaluate their injuries. However, these same people may neglect the emotional trauma that was caused by the accident.
Let's consider some of the most common emotional trauma symptoms that can be caused by being involved in a car crash and what you can do about it.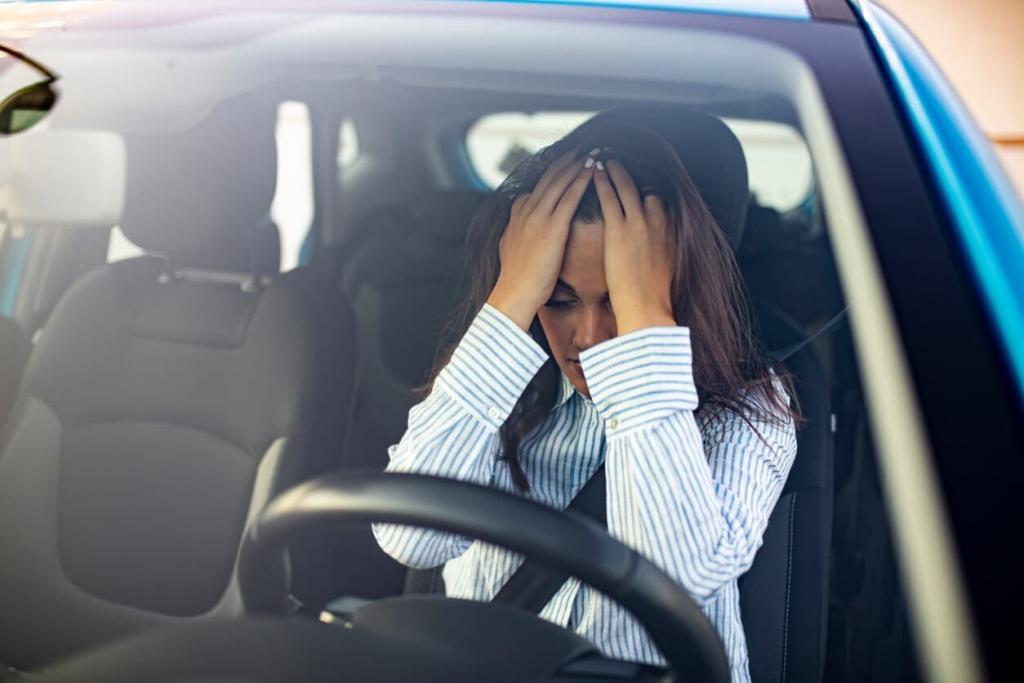 Emotional Trauma Following a Car Accident
Being shaken by a car accident, you were a part of is absolutely normal and expected. But it's essential to recognize signs of trauma that must be treated, as it likely won't go away without professional help. 
Here are some of the signs of emotional trauma you shouldn't ignore:
Anxiety and Fear
Fear is healthy and protects us, as long as it's justified. Unfortunately, events like car accidents can trigger irrational fears, up to the point of not driving anymore or not wanting to be in a car at all. Anxiety can consume you if left untreated, so don't ignore it. 
Irritability, Agitation
The accident's stress might trigger mood swings, anger, agitation, and irritability. This may not only affect your well-being, but it can damage others who are close to you, your relationships, and other aspects of life. 
Sadness and Depression
Depression is common in car accident victims, especially those who suffer from severe injuries and lose their ability to work, their freedom to do certain activities, and so on. Just as you would immediately treat a fracture, think of depression as an emergency and address it by seeing a specialist. 
Shame and Guilt
Whether you are liable for the accident or not, feelings of guilt can shape and can be overwhelming and seriously affect your well-being. If you experience them, see a therapist who can help you cope with your emotions and better process the event.
Don't Neglect These Signs
These signs are often overlooked and brushed off as normal reactions. As normal as they may seem, it's important to address the problem and see a specialist about it since they don't always go away on their own. 
Protect your mental health and the quality of your life by taking action if emotional trauma is there.
Speak With an Experienced St. Louis Car Accident Lawyer
Don't overlook emotional trauma when dealing with your insurance claim. Speak with an experienced St. Louis car accident lawyer who can understand the nuances of trauma and protect your legal right to compensation after an accident.
Free Consultation with a St. Louis Injury Attorney
Don't talk to an insurance claims adjuster before speaking with The Hoffmann Law Firm, L.L.C. We can help you avoid making statements that may affect the outcome of your case. The consultation is free, and you don't pay unless we get you money!