St Louis Car Accident Lawyer & Auto Accident Attorney
We have 25 years experience exclusively helping car accident victims. Our focus is on helping the victims of car accidents St. Louis, Missouri, receive full and fair compensation.
Thousands of St. Louis area drivers are involved in car accidents every year. Many of these car accidents only result in minor injuries and damages.
However, serious car accidents require the help of an experienced car accident lawyer. Serious accidents lead to severe injuries that often result in costly and extensive medical care. It may take time for you to recover from a car accident, which may mean missing work, resulting in lost income. It can also result in lost earning potential and long-term medical treatment, creating a complicated financial burden for you and your family to bear.
If you have been injured in a St. Louis car accident, you probably have many questions. How can I pay my medical bills? What if I can't work? How can I take care of my family? Fortunately, you do not have to answer these questions alone. A St. Louis car accident lawyer can help you find peace of mind.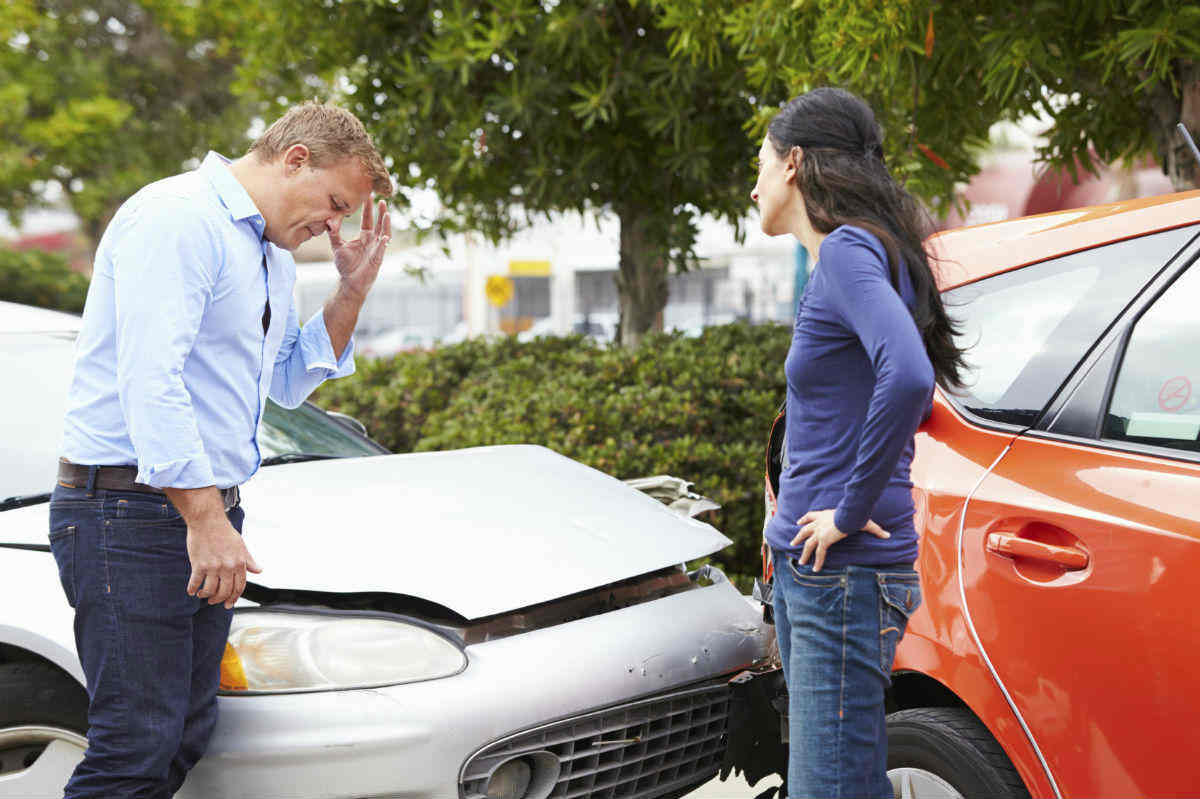 Experience Matters!
At The Hoffmann Law Firm, L.L.C., we focus exclusively on helping people who have been injured in car accidents in the St. Louis area. Our firm's principal, Christopher Hoffmann, has 25 years of legal experience in handling car accident cases. Our firm, built on that experience, understands how to approach difficult cases. We have a strong record of success, having recovered millions of dollars for our injured clients.
Helping You Recover Maximum Compensation
Our legal team works hard to help you recover the maximum compensation for lost wages, property damage, pain and suffering, disability, and reduced quality of life. Because of our strong focus on motor vehicle accident claims, the chances are excellent that we have handled a claim similar to yours.
From intersection collisions resulting in broken bones to high-speed highway crashes resulting in a brain or spinal cord injury, our experience, legal knowledge, and investigative resources can be immediately put to work in determining the exact cause of your car accident. We have experience with all types of car accidents, including:
We have also helped clients secure financial recovery after they were injured by drunk drivers, by uninsured or underinsured motorists or in a construction zone.
Whether you suffered a herniated disk from a rear-end accident on an exit ramp or your family is suffering from the premature death of a loved one hit by a drunk driver, you need compensation and justice.
We know how to deal with insurance companies that try to minimize claims. We understand their tactics and work diligently to overcome them. Our goal is to secure full and fair compensation for our clients so that they have the resources they need to move forward in life.
Determining Fault in a St. Louis Car Accident
Trying to determine who is at fault in a car accident is a matter of deciding who the negligent driver is. Determining this can be a complicated process. To increase the chances of a positive outcome, our firm prepares every case as if it will go to trial: investigating the car accident, interviewing witnesses and gathering evidence to prove the other driver was at fault. We are fully prepared to handle the most complicated cases.
A negligent driver is one that behaves in a thoughtless or careless manner, causing harm or injury to another person. Examples of negligent driving include:
Our law firm has the resources and experience to recreate the accident and show how the negligent driver led to the seriousness of your injuries.
When you come to the St. Louis car accident law firm, we will investigate your case thoroughly, using experts such as accident reconstructionists to help us show how the accident happened. By gathering evidence and building strong arguments, we maximize our ability to recover full compensation for our clients' car accident injuries, including:
Types of St. Louis Car Accident Injuries
Each car accident is unique, resulting in a wide range of injuries. Severe injuries may require extensive and costly medical care, often taking weeks, months, or even years to recover. Some injuries are catastrophic, and the victim may never fully recover. Depending on the type of injury and severity will determine what sort of financial compensation you need.
Some of the more common types of car accident injuries include:
No matter what type of car accident you were involved in, you should seek medical attention to determine the extent of the damage done to your body. We can help you get in touch with the right doctors as well as begin building your case for recovery immediately.
Free Consultation with a St. Louis Car Accident Lawyer
Don't talk to an insurance claims adjuster before speaking with The Hoffmann Law Firm, L.L.C. We can help you avoid making statements that may affect the outcome of your case. The consultation is free; you don't pay unless we get you money!
Free Consultation (314) 361-4242
---