Establishing liability for a car accident in a parking lot can be tricky.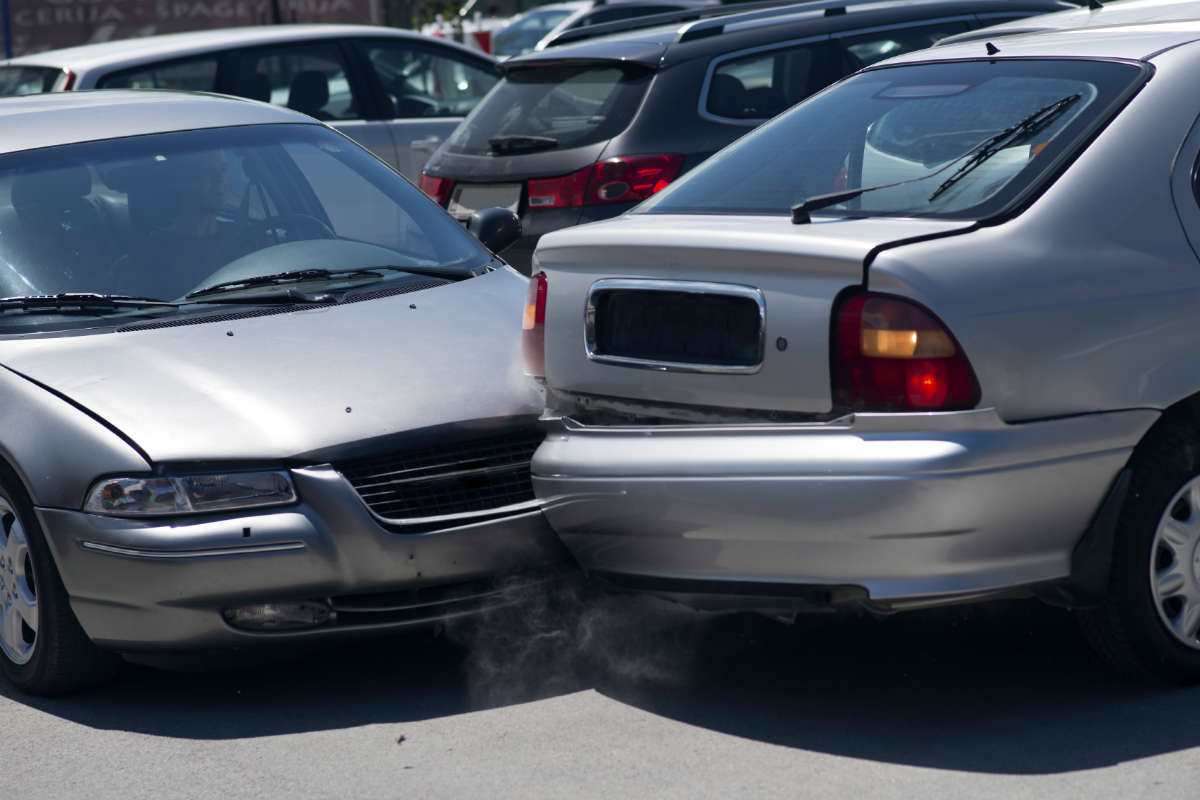 Most drivers are cautious while driving in a parking lot and they drive slowly. However, a large number of car accidents take place in parking lots as there are too many cars moving in different directions at the same time in a cramped space. The absence of defined driving lanes in parking lots also adds to the confusion. Settling liability in an accident in a parking lot can be a tricky task; however, there are certain common accidents that occur in which liability can be easily proven.
Colliding with a Car While Backing Out
Drivers who are backing out of a parking lot are supposed to back out just a little so that they can see both sides of the parking lane and check if they are clear. When it has been ascertained that both sides of the parking lane are clear of any incoming vehicles, the driver should back out completely. A driver may fail to take this precaution and pull out without warning, causing a collision. In this scenario the liability will rest with the vehicle that is backing out, unless the other driver was speeding recklessly.
If a motorist pulls ahead from a parking spot and collides with a car coming down the parking lane, the liability for causing the accident may rest with the driver of the car pulling out ahead. The rules of the road give the right of way to the vehicle proceeding straight and the vehicle pulling out must wait for other vehicles to clear.
Rear-End Collision in a Parking Lot
A motorist in a parking lane comes to a halt suddenly and there is a rear-end collision. A driver who rear-ends a car is generally at fault as he or she is required to drive at a safe distance and should be prepared to stop if the car ahead stops suddenly. Parking lots are no exception to this rule and drivers should be even more careful in parking lots due to movement of too many cars in a small space.
Suddenly Turning in Front of Oncoming Vehicle
A driver turns suddenly in front of an oncoming vehicle to get a parking space. While driving, you are not supposed to make a left turn when there is incoming traffic from the opposite direction. You are supposed to wait until the traffic is clear and then only make the left turn. The same rule is applicable in parking lots. A collision which results in such a scenario is attributable to the driver of the car trying to get into a parking spot.
Two Cars Collide While Backing Out
This accident is quite common as both drivers are trying to make the same maneuver. The drivers may back out slightly and check that the parking lane on both sides is clear; however, they fail to check their rear and end up colliding with each other. Both drivers are equally at fault for this accident.
For legal guidance, call:
The Hoffmann Law Firm, L.L.C.
(314) 361-4242
Parking Lot Accident Resources
Doing Your Part to Prevent a Parking Lot Accident
Fender-Bender in a Parking Lot? Do Not Drive Away Yet!
Parking Lot Accidents – St. Louis Car Accidents
Parking Lot Accidents Involving Pedestrians
Parking Lot Accidents: Pinned Between 2 Vehicles
St. Louis Car Accident Attorney – Who Pays for a Parking Lot Accident
Location of Your Car Accident