Motorcycle Accident Lawyer St Louis
Talk to a lawyer for Free 24/7 (314) 361-4242 :: Our Motorcycle Accident Lawyers fight to get compensation for accident victims. Don't talk to an insurance claims adjuster before you speak with a lawyer!
Motorcyclists often suffer catastrophic injuries when they are involved in a collision with a car or truck. Compounding this already difficult situation is the fact that the financial costs of a serious injury can easily exceed the available insurance coverage.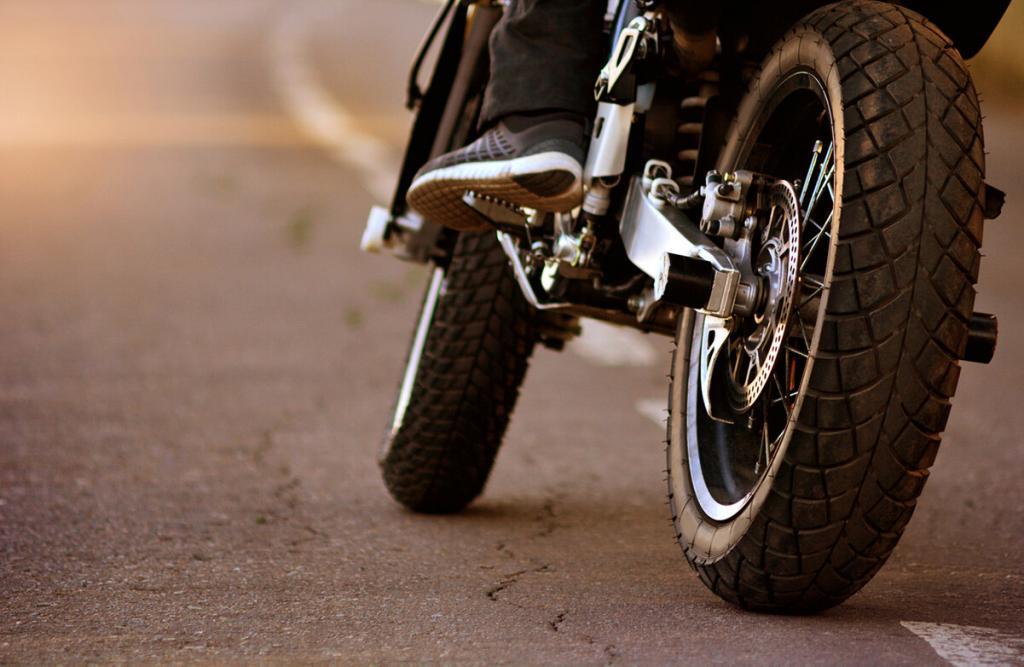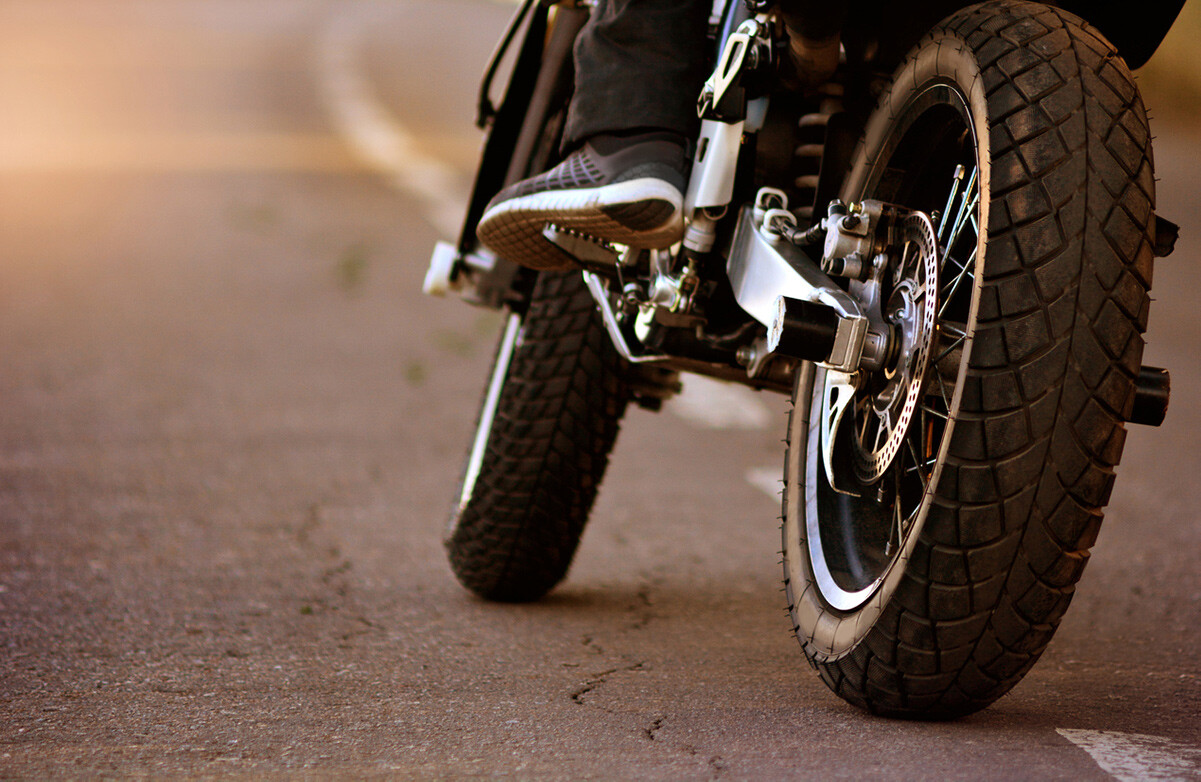 If you have been injured, or a loved one was killed in a motorcycle accident, it is important that you work with an attorney who knows how to pursue all possible sources of compensation, including uninsured and under-insured motorists coverage.
What should you do after a motorcycle accident?
Collecting and preserving important evidence after a motorcycle accident can help prove your personal injury claim for compensation from a negligent driver. If possible, follow the tips listed below.
Photographs of the Accident Scene – At the scene of the accident, use your cell phone camera to take photographs of the scene. Take pictures of the bike as it lies on the ground and capture the point of contact between the bike and the car.
Do Not Admit Fault – Sometimes an accident is your fault and sometimes it is someone else's fault entirely. Or maybe both drivers share some of the blame. But in many cases, it is not always immediately apparent how an accident was caused. So be careful about saying anything that could be harmful to your claim. Accidents are confusing and traumatic, but keeping a clear head is important.
Document Everything – Make sure that all damages and injuries are documented with the police.
Contact Your Insurance Company – Without admitting fault, you should call the insurance company as soon as possible and report the accident. You will need to give them specific information like the police report number, the name and badge number of the responding officer, and the other driver's contact and insurance information. If there are any witnesses at the scene, you should also get their contact information. If the claims person asks you about damage to your vehicle or your injuries, it is better to tell them you do not know yet than to guess. You may realize later that your injuries are more extensive, or your motorcycle is more damaged than you initially thought, and you do not want to get locked into anything too early on.
Police reports – When the police arrive at the accident scene, they will make a report. The report will include a diagram of the accident scene and contact information of any eyewitnesses. The report will also include notes about the weather conditions and whether the driver received any citations.
Ask For Clarification – If the other driver was clearly at fault, your insurance company might work directly with the at-fault driver's insurance company to get your damage covered. Sometimes insurance companies automatically assign responsibility to the motorcyclist, and this will go on your record, and your rates will go up. You should ask your insurance adjuster if you are assigned any fault for the accident. If the fault has been assigned to you, you may be able to file an objection.
Helmet – Preserve the helmet the way it is and photograph it at the accident scene. By showing that you wore a helmet at the time of the accident, you will prove that you did not contribute to your injuries in any way and the other driver was solely responsible for the injuries.
Eye Witnesses – Eyewitnesses can play a crucial role in proving your personal injury claim. Collect contact information of any eyewitnesses and record their account of the accident.
Surveillance Cameras – Look around the accident scene for any surveillance cameras. If there is a business, school, or any other commercial property around, there are chances that a surveillance camera is installed outside the property. You can request a copy of the recording.
Debris – Photographs of the accident debris can also play an important role in proving your claim. Take pictures of the motorcycle parts that were broken during the impact.
Medical Records – If you have suffered any injuries in the accident, preserve all the medical records to prove your claim. Keep a copy of your lab reports, prescriptions, diagnosis of the doctor, and test results.
Work with a Mechanic You Trust – An insurance company may recommend somebody but you do not always have to go to that particular mechanic. You should use someone you trust to give you an estimate that includes everything.
Return to the Scene – Return to the accident scene as soon as possible after the accident to make a note of any changes that have been made to the scene.
Compensation for Injuries
Unfortunately, motorcycle accidents are often accompanied by serious injuries. You should be able to recover compensation for injuries sustained in a motorcycle accident. In addition to compensation for medical expenses you may be able to recover funds for pain and suffering, lost wages, and disability. At this point, you should consult an attorney who can help you to successfully pursue full compensation.
Counteracting the Bias Against Motorcycles and Bikers
It's a sad fact that many people (including jurors) have preconceived notions about motorcyclists, namely that they are reckless drivers. We believe this reputation is undeserved and unfounded. In fact, motorcycle accidents often result from the negligence or carelessness of other drivers who:
Do not check their blind spot when making a lane change
Do not see the motorcycle when entering or exiting a street or road
Do not yield the right of way at a stop
Made a sudden left-hand turn in front of an oncoming motorcycle at an intersection
Attorney Christopher Hoffmann works hard to counteract this negative image of bikers. Through careful investigation of the accident and consultation with expert witnesses, he can often present evidence showing that the driver of the car, truck or other vehicle was the precise cause of the accident.
Contact a Motorcycle Accident Attorney
If you've been injured in a motorcycle accident, don't talk to the insurance adjuster until you have had a chance to discuss your accident with an experienced personal injury lawyer. Call The Hoffmann Law Firm, L.L.C. at (314) 361-4242 or fill out our online contact form to schedule a free consultation.
Free Consultation with a St. Louis Car Accident Lawyer
Don't talk to an insurance claims adjuster before speaking with The Hoffmann Law Firm, L.L.C. We can help you avoid making statements that may affect the outcome of your case. The consultation is free, and you don't pay unless we get you money!