Car accidents, particularly rear-end collisions, can cause severe back and neck injuries to the victim.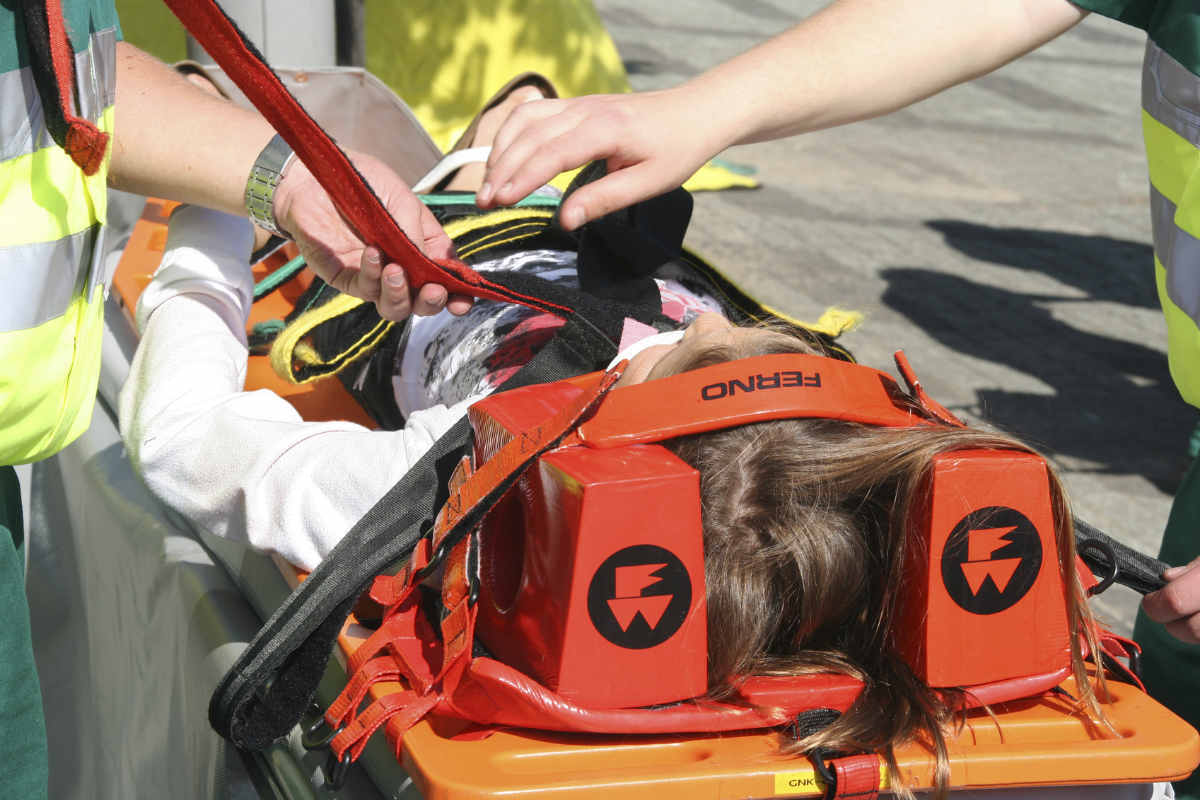 The jarring movements of the body, impact of the crash, or compression of the body inside the car can cause damage to one of the many facet joints along the spine. This can cause long-term pain and mobility issues. (Learn more – Long-Term Effects of a Back Injury After a Car Accident)
The Facet Joint
The spine consists of 24 vertebrae that support the back. Two facet joints are located between each pair of vertebrae and these sliding joints support the weight and control movement within each vertebra. Between each facet joint, there is a thin layer of cartilage, which gives it the ability to slide. These joints allow the body to flex, twist, and extend the lumbar and cervical spine. Common facet joint injuries resulting from car accidents include:
facet joint fractures
inflammatory response with a cyclical pain-inflammation response
torn cartilage between the joints
facet joint dislocation
Symptoms of a Facet Joint Injury
After a car accident, it is not uncommon to feel some degree of back and neck pain. In most cases, the pain subsides on its own in a few days. If it persists or becomes worse, it may be a sign of serious injury. The symptoms of a facet joint injury are more prominent around the affected joint. Common symptoms include:
pain that radiates from the back to the buttocks and legs
back and neck muscle spasms
shoulder and upper back pain
difficulty turning or tilting the head
pain or tenderness in the lower back
headaches and neck pain
pain that aggravates with twisting, stretching, or bending motion
stiffness
a dull or deep aching pain in the back of the thighs
difficulty standing up straight or standing from sitting position
Diagnosis of Facet Joint Injuries
The symptoms of facet joint injury are similar to those of other conditions such as herniated discs. Doctors use diagnostic tests to access the injury, including:
X-rays
facet joint injections
CT scans
MRI
The most accurate way to diagnose this injury is a facet joint injection, in which a doctor injects a local anesthetic and cortisone into facet joints that are causing pain.
Treatment for Facet Joint Injuries
Although facet joint injuries are extremely painful, they often resolve with minimal medical intervention. Treatment options include physical therapy, practicing good posture, avoiding movements that aggravate symptoms, anti-inflammatory medication, facet block cortisone injections, and in severe cases, surgery.
St. Louis Automobile Wreck Attorney
Speak with a St. Louis automobile wreck lawyer about your case. Call The Hoffmann Law Firm, L.L.C. at (314) 361-4242. Protect your legal rights and seek compensation for your injuries caused by a negligent driver.