Over 6 million car accidents take place in the U.S. each year.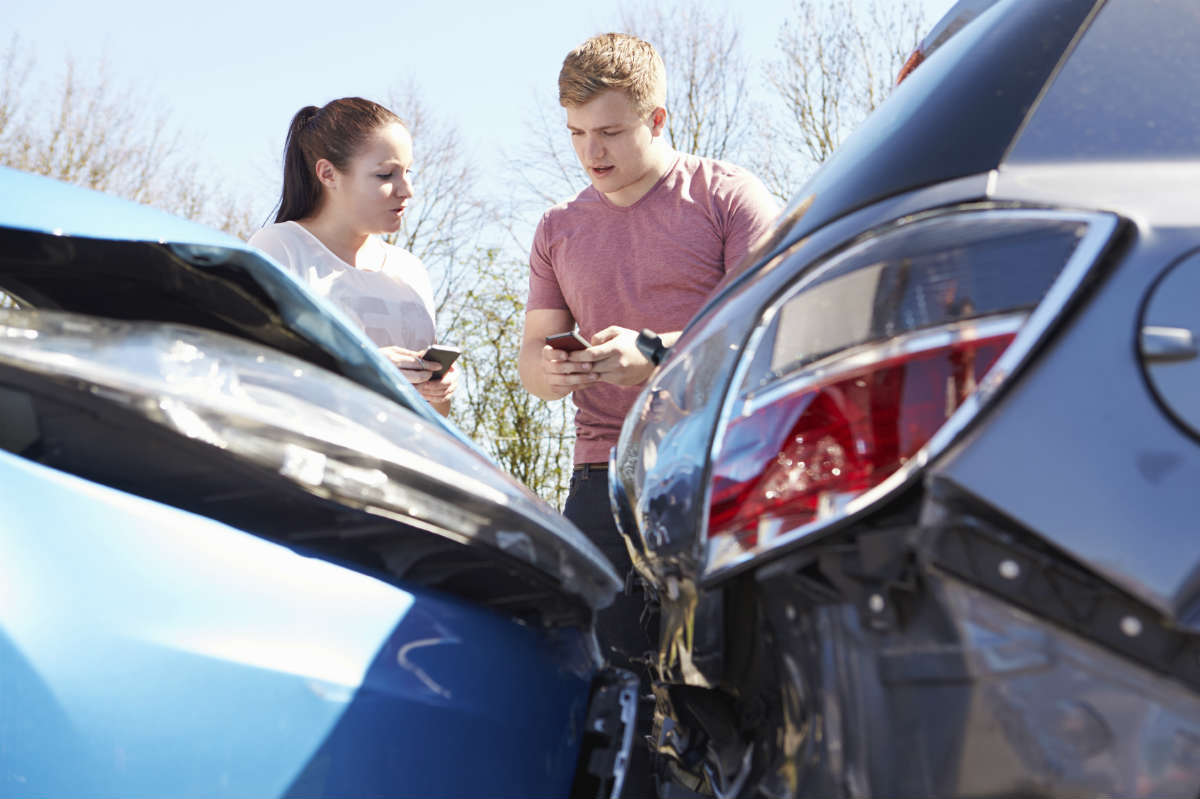 1 of every 3 car accidents involve injury to at least one of the persons involved. If you were recently one of those statistics, contact a St. Louis car accident lawyer to determine if you are entitled to be compensated for the injuries you have suffered.
Your First Priority After a Car Accident
After a car accident, the very first thing you should always do is check yourself and any passengers for injuries. Your first priority should be your health, and if severe injuries are present, they should be attended to at an emergency care facility immediately. If there are no injuries, many accident victims wonder what to do after a car accident. Follow these ten steps towards protecting your interests after a car accident.
1. Stop the car and pull over. Even if you are involved in a minor fender bender, it is against the law in St. Louis to leave the scene of the accident.
2. Set up flares or other warning devices around the stopped cars to help prevent any other accidents from occurring.
3. Call the police and ask for a police report. You will need this to file an insurance claim with your car insurance company. If not blocking the flow of traffic, the cars should remain as they were when the accident occurred.
4. Do your very best to describe as accurately as possible the details of the accident to the police. If you are unsure of something, say that you do not know rather than making any speculations.
5. Take pictures of the accident scene and both cars using your cell phone camera. If you are not able to do this, call someone who can make it to the scene quickly and do it for you. The position of the cars, the extent of damage, and any skid marks will go a long way towards proving which driver was at fault for the accident.
6. Exchange insurance information with the other driver in the event that the police do not come to the scene. If they do come, the information you need about the other driver will be listed on the police report, which the officer will give you a reference number for. As soon as possible, get a copy of the accident report so that you can begin to work on your claim with a St. Louis car accident attorney.
7. Report the accident to your car insurance company as soon as possible after it occurs. They will typically give you further instructions on what your next steps should be.
8. Make an appointment with your physician. Even if you do not feel that emergency care is necessary, you should at least see your private physician the day of or after the accident. Injuries from a car accident do not always show up right away, especially with whiplash injuries. Your doctor will know exactly what to look for in terms of any potential hidden injuries.
9. Keep a running file of all accident-related information. This includes the police report, accident claim number, and any bills incurred from property damage and medical care.
10. Protect your rights by calling a St. Louis car accident attorney. You will be asked to make statements to the other driver's car insurance company as well as your own. This should never be done without first speaking with a qualified auto accident lawyer.
These tips provided by:
The Hoffmann Law Firm, L.L.C.
(314) 361-4242
Guides & FAQ