A car accident can leave you totally confused and overwhelmed.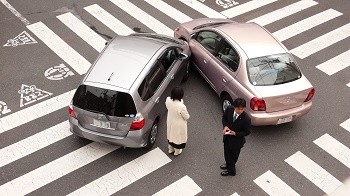 To make matters worse you have to deal with insurance adjusters who may try to outsmart you. Guidance and help from an experienced Missouri car accident lawyer can make things much simpler; however, you will have to deal with technical terms you may not be familiar with while speaking with your lawyer or insurance adjuster. So, here is a brief guide on some common legal terms relating to car accident claims that you may come across when dealing with the insurance adjuster.
Actual cash value
In case your car has suffered a total loss in an accident, the insurance company will pay you the amount that you would have received if you had sold the car just before the accident occurred.
Burden of proof
In simple terms, it means who is responsible for proving liability in a car accident case. In the case of a car accident, the person who has filed the lawsuit will have the burden of proof.
Comparative fault
It is also referred to as joint fault or contributory fault. A car accident may be caused by the negligence of two or more drivers. In such cases, the court will apportion fault and compensation will reduce depending on the comparative negligence.
Liability
Liability means who is responsible for the car accident and therefore the resulting damages. There are a number of ways in which the liability is established in a car accident case. It is established with the help of eyewitness statements, police reports, vehicle damage, scene evidence, and other evidence including traffic violations.
Negligence
If a driver causes intentional harm, the driver will be charged with intentional tort, however, if the driver had caused unintentional harm, due to failure to drive in a careful and safe manner, the driver will be liable for the injuries and property damage caused in the accident.
Settlement
A settlement is a compensation for the injuries and property damage caused in the car accident that is paid out of court. After the victim has signed the settlement, the victim will lose any right to sue the party at fault and claim any further damages.
Total loss
Total loss means that in the accident, the car has become damaged to such an extent that it is beyond economic repair.
Underinsured or Uninsured Motorist Insurance
This type of insurance provides compensation in case the accident was caused by a driver who had no insurance or has insufficient coverage.

Understanding these common terms will help you while communicating with insurance adjusters and your Missouri car accident attorney. It will also help you understand all the legal paperwork, and you will be better able to prepare yourself for the negotiations and discussions.

If you have become injured in a car accident, consult with The Hoffmann Law Firm, L.L.C. at (314) 361-4242.

Photo credit: en.wikipedia.org via Flickr

Updated: