Determining Future Lost Wages after a Car Accident
One of the many factors to consider after a devastating car accident is your ability to rejoin the work force.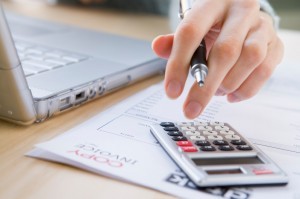 Obtaining compensation for your missed time at work is fairly cut and dry, but trying to determine how much money you are potentially losing in the future can be complicated by many factors. The guidance of an experienced law firm such as ours will be necessary to help you pursue the amount of money you could or would have earned had it not been for the car accident.
The negligent driver in a car crash is obligated to pay your economic losses. These include your medical care, future medical care (if applicable), car repairs or replacement, and loss of wages while you were recovering.
If your injuries are debilitating to the point where you may not be able to rejoin the work force in the same capacity as before the accident, if at all, they can also be held responsible to cover the cost of what you could have earned. Our law firm will assist you in determining what your future wages would have been.
Future Lost Wages
Future lost wages or lost earning capacity refers to the victim's future ability to make money, not the loss of their current job. These are based on the reduction of the value of the victim's earning capacity and can be applied in a car accident claim even if the victim was unemployed at the time of the accident.
Lost earning capacity differs from lost wages or work. These are applied in the event that you have been left disabled as a result of the car accident and the disability interferes with your ability to return to the job you held at that time. Lost earning capacity will also apply if an injury has left you in a position where you will not likely be able to advance in your position if there was a viable chance before the accident.
Loss of strength, stamina, and endurance can all affect your ability to excel at your job and should not be discounted as a disabling injury. Our law firm makes sure that all of your injuries and disabilities are being taken into account when determining future lost wages.
Calculating Lost Earning Capacity
Your future loss of earnings will not be calculated based on your previous or current earnings. These types of damages are based on what your potential to earn was before the accident compared to what it is afterwards.
Your age, life expectancy, and health will all be scrutinized when making a claim for lost earning capacity as well as your occupation at the time of the accident plus your talents, training and skills. While past earnings may be a basis when considering quality of life, this type of claim is focused on your future earning potential had it not been for the accident.
When calculating the future lost wages, our attorney's include all of the attributes that you would have brought to the work force to help in determining an amount that will represent the economic loss that the car accident has subjected you to.
St. Louis Automobile Accident Attorney
Your expenses after a car accident will add up fast, and with no income you could find yourself quickly drowning in that debt. Let our law firm help you secure not only the money that you lost paying for all of those expenses but also the money you may have been able to earn in the future had you not been disabled in the car accident. Contact us today for a Free Case Evaluation.

Updated: