There are four common types of back surgeries that are often needed after a severe back injury resulting from a car accident.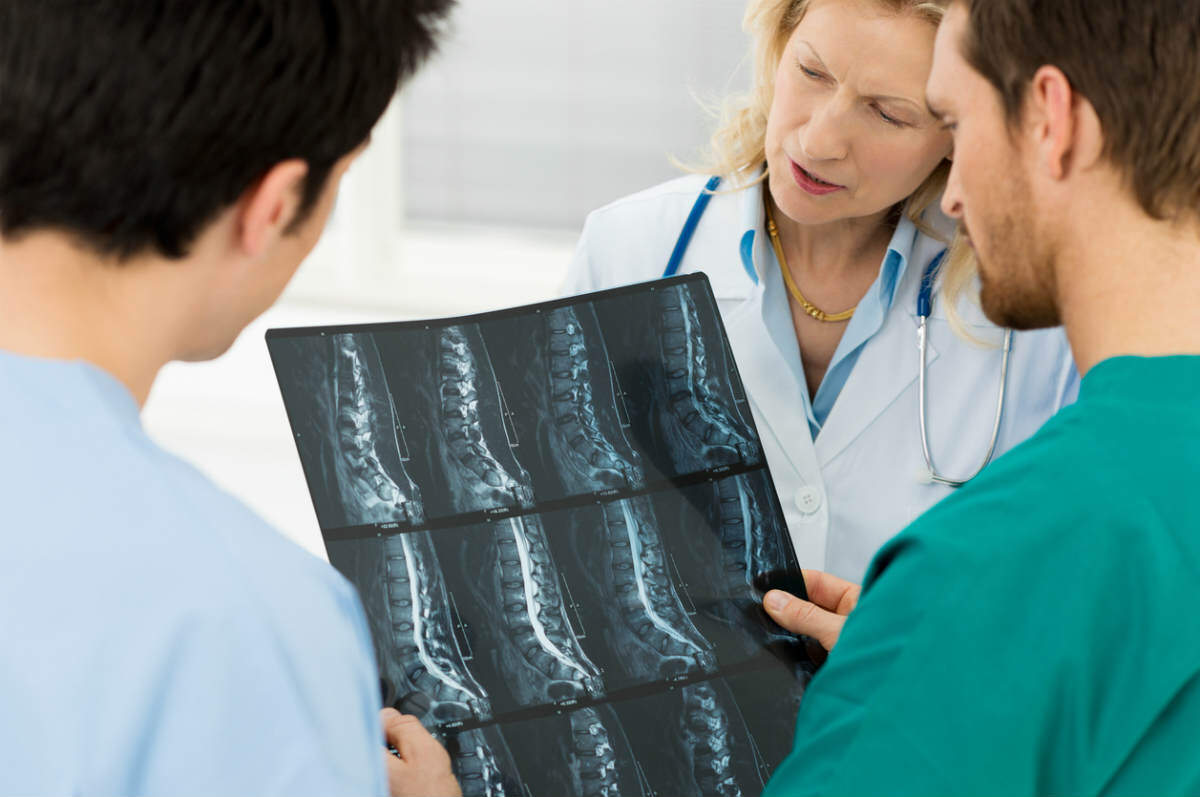 Car accidents can cause various types of injuries, and some of the most serious ones involve the back or spine. The back and spine are sensitive places, and are highly susceptible to injury in the event of a car crash. If you sustain a severe back injury in a car accident, you may have to undergo a surgery. In this post, our St. Louis auto accident attorney will discuss the four most common types of surgeries that are used to treat back injuries after a car accident.
Common types of back surgeries
There are four common types of back surgeries that are often needed after a severe back injury resulting from a car accident. These include:
Spinal fusion: This is a minimally invasive procedure in which two or more spinal vertebra are fused together using spinal hardware or a bone graft. Spinal fusion is normally performed when a car accident victim is suffering from a degenerated or herniated disc, or a spinal fracture. Spinal fusion helps better pain management and increases spinal stability.
Laminectomy: This surgical procedure is intended at relieving pressure on the spinal cord or surrounding nerves by removing the lamina, which is the back portion of the vertebra covering the spinal canal. This pressure can develop after a car crash, however, it is also common among people who have developed arthritis in the spine.
Vertebroplasty: This surgical procedure helps stabilize the spine in case of a spinal fracture, which can result from high speed car accidents. Vertebroplasty is a minimally invasive procedure, and involves creating a small hole in the back through which a special bone cement is injected. This acrylic bone cement fills up the spaces and cracks in the bones, and acts as a kind of internal cast.
Diskectomy: This is a surgical procedure, which involves removing a portion of herniated disc in the spine. Herniated discs often compress or irritate nearby nerves and cause intense pain. Besides the pain, the compression can cause weakness or numbness in the arms, neck, and legs. During the surgical procedure, the surgeon uses a small camera and a minimally invasive incision to treat the herniated disc.
These surgical procedures have become less invasive and more efficient with time, but they are major surgical procedures with a long recovery time. During the recovery period, the car accident victim may not be able to work, or even perform daily activities. This can result in lost personal time and income.
If your back injury is a result of another driver's negligence, you may be able to recover all resulting medical expenses including surgery costs from the at-fault driver. However, due to the fact that these surgeries are very expensive and other associated costs such as hospitalization and rehabilitation costs are also high, it may not be very easy to get the insurance company to compensate for all the expenses. To ensure your legal rights are protected, get in touch with an experienced car crash attorney as soon as possible. Give The Hoffmann Law Firm, L.L.C. a call today at (314) 361-4242 for a free case evaluation.