When the rain starts to pour or the winter freeze comes along, driving becomes more of a challenge.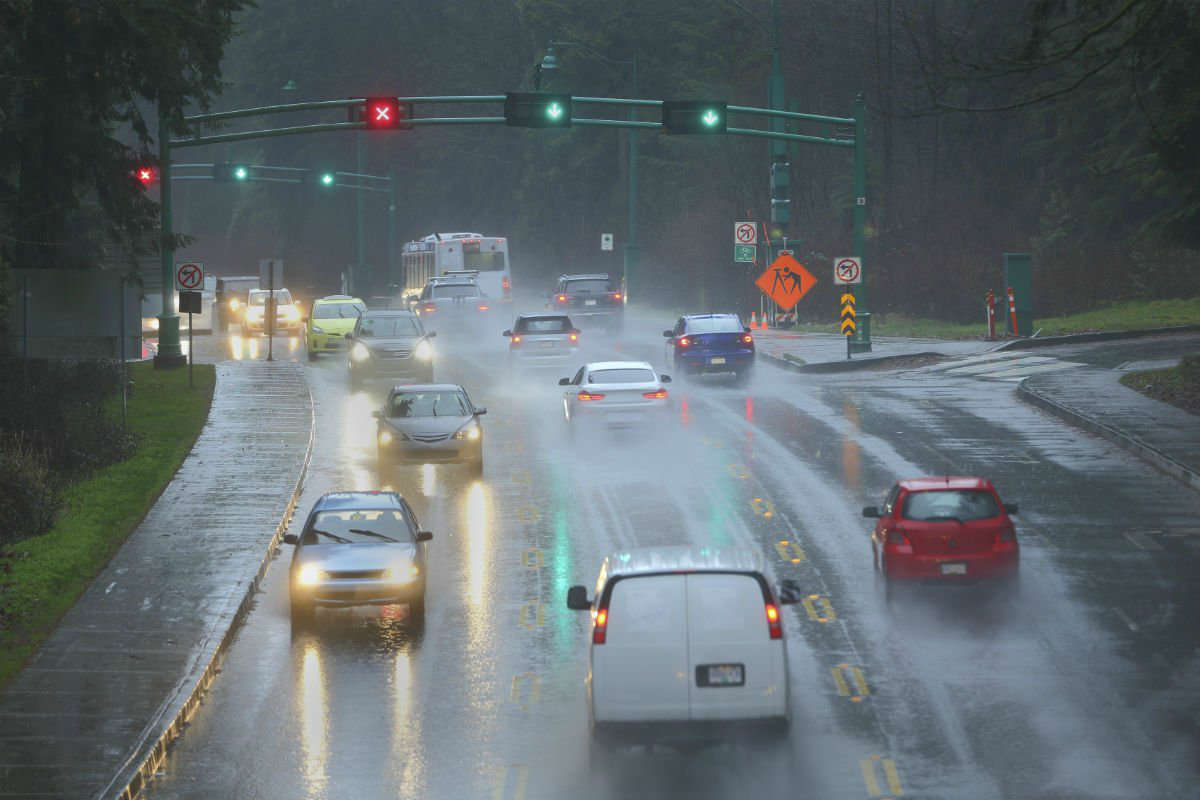 Driving on a bright, pleasant spring day can be fun. However, when the rain starts to pour or the winter freeze comes along, driving becomes more of a challenge. According to available statistics, over 20 percent of motor vehicle accidents occur in icy, wet, or snowy weather conditions.
Types of Bad Weather That Affect Road Safety
Missouri experiences a variety of weather conditions including thunderstorms, rain, and snow. A simple rain shower can cause a car to hydroplane, leading to a serious car accident. Some of the common types of weather conditions that can affect road safety include:
thunderstorms and lightning
rain showers
flooding
high winds
hurricanes
snow and ice
tornadoes
hail
Bad weather is known to cause serious car accidents; if there is a weather alert in the area, it is prudent to stay off the road.  Most weather-related accidents are caused due to wet roads and low visibility.
Causes of Weather-Related Car Accidents
According to statistics, in 2011 more than 2,300 fatal car crashes occurred during rain and around 650 occurred in sleet or snow. Many drivers do not consider rain and snow to be a dangerous condition; however, the reality is that it adversely affects road conditions and you should alter your driving habits accordingly. Bad weather conditions such as floods, fog, severe winds, and rains can affect drivers in different ways and cause a weather-related car accident:
poor lighting conditions
poor visibility
increased risk of accident
lane obstructions
flooded lanes
reduced tire grip on pavement
reduced speeds
reduced street capacity
delayed travel time
poor vehicle performance
changed traffic patterns
evacuation traffic
restricted roads and detours
road surface treatments
nervousness and distraction
Speak with a St. Louis Car Injury Lawyer
Adverse weather conditions not only affect the roads, but also impacts a driver's operating abilities and the flow of traffic. Even the most experienced and skilled drivers need to be extra careful in bad weather to avoid crashes. If you have been injured in a bad weather accident, speak to a St. Louis car injury lawyer to know about your legal rights. Call The Hoffmann Law Firm, L.L.C. at (314) 361-4242.