Traffic rules have been made to make the roads safe for everyone. Yet, many drivers still fail to obey the rules of the road.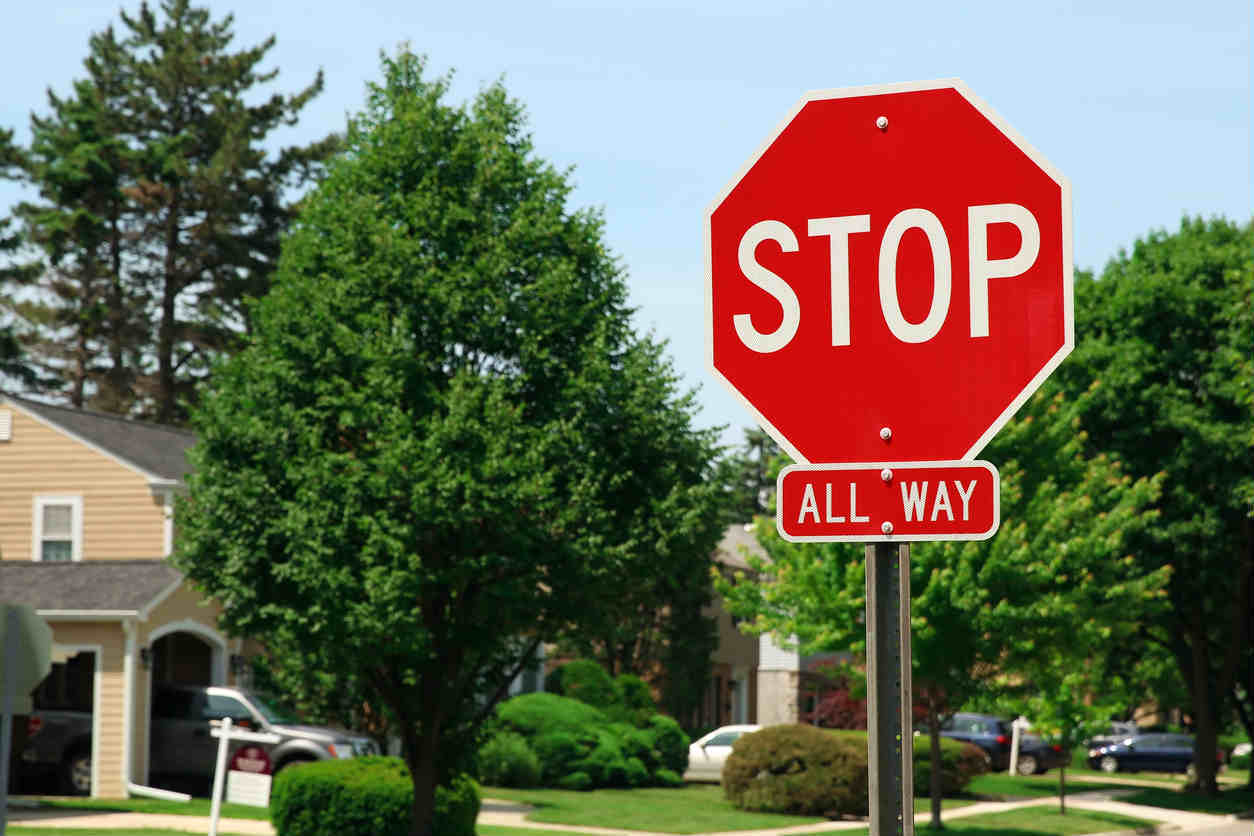 Many drivers fail to stop at a stop sign and, as a result, cause devastating car accidents. The drivers who fail to yield the right of way may cause T-bone collisions or head-on collisions. Accidents caused due to traffic violations may have a damaging effect on the occupants of vehicles, pedestrians, bicyclists and motorcyclists on the road.
Why a Driver May Fail to Stop at Stop Signs
The common reasons why a driver does not stop at stop signs are:
The driver is preoccupied with his cell phone.
He is busy adjusting the radio or something else and his attention is diverted from the road.
Establishing Liability
According to traffic laws, it is compulsory to stop completely at all the stop signs. The drivers have to comply with the laws to keep the roads safe. So if an accident occurs because of a driver who does not stop at a stop sign, it goes without saying that he is accountable for the damages incurred.
The plaintiff has to prove that the other party failed to obey the traffic rules and thereby caused personal injury to him. In order to counteract this claim, the defendant may try to shield himself by saying that the stop sign was not visible as it was hidden by the foliage or some other signs. So the plaintiff may support his claim with documents and statements from the witnesses which show that the sign was clearly visible when the accident took place.
Partial Responsibility For The Accident
The defendant may be able to provide evidence that the plaintiff was also responsible for the collision to some extent. Then the plaintiff may be considered partially at fault and the jury will decide the percentage of his fault. He will receive a reimbursement after deducting that percentage from the total amount to be awarded. For instance, if a bicyclist was not riding within the bike lane or a pedestrian was not walking in the crosswalk when the mishap took place, he may be held partially responsible for the accident.
Compensation for Accident Due to Stop Sign Violation
The plaintiff can ask for a certain amount of compensation. In order to claim the reimbursement, he has to provide documents to show his expenditure. He is generally entitled to get a compensation to cover his medical bills (present and future, loss of income, and other expenses resulting from the crash).
If it is a serious accident and the victim dies due to the injuries the survivors can claim reimbursement not only for the burial and funeral expenses, but also for the pain, suffering, and loss of a loved one's support and companionship.
Give us a call 24/7 at (314) 361-4242 to speak with an experienced St. Louis car accident attorney and setup a FREE case evaluation.