Most drivers know about the dangers of distracted driving and acknowledge that it is a problem.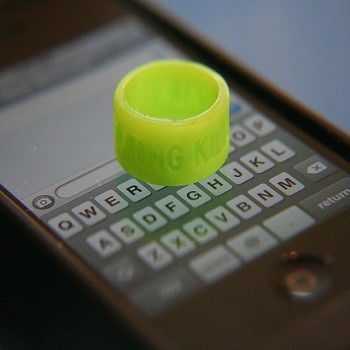 Yet people still continue to participate in activities inside their vehicles that distract them from giving their full attention to the road. People eat, check social media, send and receive emails, talk on the phone, text, put on makeup, fiddle with the radio, etc.;  all while operating a potentially deadly vehicle, even though they realize that it is not safe behavior. Why is this? Most drivers think that distracted driving is a problem – for other drivers – but are overconfident in their own ability to multitask. But any distraction puts drivers, their passengers, and anyone else sharing the road with them at risk.
Teenage Drivers and Distracted Driving
Distracted driving has especially been an issue for teenage drivers. While all drivers are susceptible to being overly confident, studies have shown that teens are less focused and more likely to be distracted while driving. It is becoming evident that teenage drivers need even more education with respect to distracted driving.
Fatality Statistics Regarding Younger Drivers
A review by the Department of Motor Vehicles of data from 2008 found that almost 200 young drivers, between 15 and 20 years of age, were killed in car accidents. Additionally, the National Institute of Child Health and Human Development conducted a study that found teen drivers to be eight times likelier to crash their vehicles when they have the distraction of a phone nearby. Dr. Kate Eshleman with the Cleveland Children's Hospital says that younger drivers may not see these distracted behaviors as real risks, and we need to work to change that. Teens need to be educated about the realities and the risks of distracted driving and the very real possible outcomes.
Eating while driving causes teens to be three times more likely to crash. But the risk increases to four times when teens are texting.  In Missouri, educating teens about distracted driving is becoming a top priority as car crashes are actually the leading cause of death for teenagers. This is a nationwide problem as well and it is very necessary that it is addressed and dealt with because more teens die from car accidents than from both suicides and homicides combined.  Because teens are more likely to be distracted while driving and because they are less likely to be diligent about wearing seat belts, these accidents can easily be fatal. Of the fatal accidents that did occur, almost 80 percent of the teens involved were not wearing seat belts.
Educating Teens About the Risks
Missouri legislators are actively working on finding ways to educate teens about the risks of distracted driving and the need for seat belts. Missouri Senator Robert Schaaf says, "It's so important that people wear their seat belts. It reduces their risk of being ejected from the car and dying and it's way more important than anything else they can do." In Missouri, nearly 600 out of 800 deaths may have been preventable had individuals been wearing seat belts. Reducing the access that teens have to their electronic devices while they are driving would help to mitigate the risks of distracted driving and encourage focus.  An important component of teaching teens to develop and practice safe driving habits, researchers say, is for parents to set a good example.
Discourage Unsafe Behaviors
If you or a loved one have been involved in an accident that was caused by a distracted driver, contact The Hoffmann Law Firm, L.L.C. at (314) 361-4242 as soon as possible. Needlessly endangering people's lives is unacceptable and an experienced car accident attorney will be able to pursue justice and compensation for damages resulting from the accident. It is important for careless drivers to be held accountable. We must do everything possible to discourage unsafe behaviors that can and do cause devastating injuries or death.
Distracted Driver Accident Resources
A Different Way To Look at Distracted Driving – St. Louis Accident Attorneys
Apps that Reduce Distracted Driving – St. Louis Car Accident Lawyer
Cognitive Driving Distractions Can Be Deadly – St. Louis Car Crash Attorney
Decreasing Fatalities Caused by Distracted Teen Drivers
Distracted Driving: Major Cause of Motor Vehicle Accidents in Missouri
Preventing Car Accidents Caused by Distracted Driving
Save Lives – Avoid Distracted Driving
St. Louis Car Accidents Caused by Distracted Drivers
Photo credit: katerha