No matter how good of a driver a person may think he or she is, it is a dangerous and potentially deadly risk to take.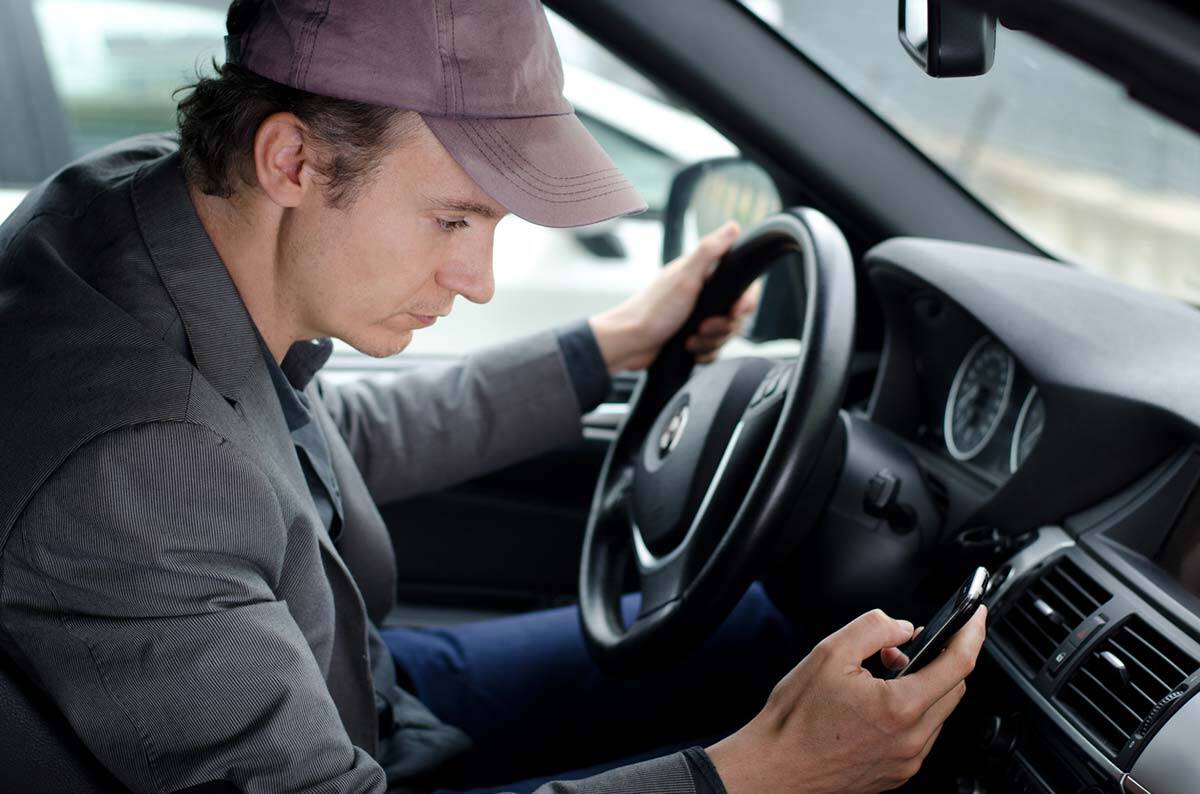 The popularity of mobile devices has had severe and often deadly consequences. The statistics surrounding distracted driving are alarming.
According to the FCC, 8 people are killed and over 1,100 are injured every day in distracted driving accidents in the U.S. The additional statistics are sobering.
What is Distracted Driving?
According to the National Highway Traffic Safety Administration (NHTSA) distracted driving claimed the lives of 3,477 in 2015. But what all does distracted driving involve?
When a person's attention is diverted from the task of driving, this is called distracted driving. This includes activities such as:
Texting
Talking on the phone
Eating and drinking
Talking to passengers in the car
Fiddling with the stereo or navigation system
Of these, texting while driving is the most startling distraction. If a person looks down to either read or send a text, they take their eyes off the road for at least 5 seconds. If that person is traveling at 55 mph, those 5 seconds are the equivalent of driving the entire length of a football field with their eyes closed. While you may have heard that analogy before, the fact is a person cannot drive safely while texting. No matter how good of a driver a person may think he or she is, it is a dangerous and potentially deadly risk to take. No text is worth such a risk.
Texting – Not Just a Problem for Teens
While studies show that teenagers are more likely to text than other drivers on the road, the population of cell phone users is growing older. Statistics show that 11% of drivers in the age group of 18-20 who caused an auto accident admitted to texting while driving. However, a survey by Pew Research Center shows that 73% of all cell phone owners text. 10% of people in the age group of 55-64 years text and this number is rapidly growing.
Hit By a Distracted Driver
If you have suffered injuries in a rear-end collision due to another's negligence, proving that the other driver was distracted often requires the assistance of a lawyer. If you feel you are the victim of a distracted driver, contact The Hoffmann Law Firm, L.L.C. to asses your case. For over 15 years we have helped accident victims receive the compensation they need and deserve in these types of accident.
Call us 24 hours a day, 7 days a week at (314) 361-4242 or fill out our online case evaluation form to request a free consultation.