Not Recognizing a 2-Way Stop Sign Intersection
Failing to come to a complete stop at a stop sign is a common cause of St. Louis car accidents.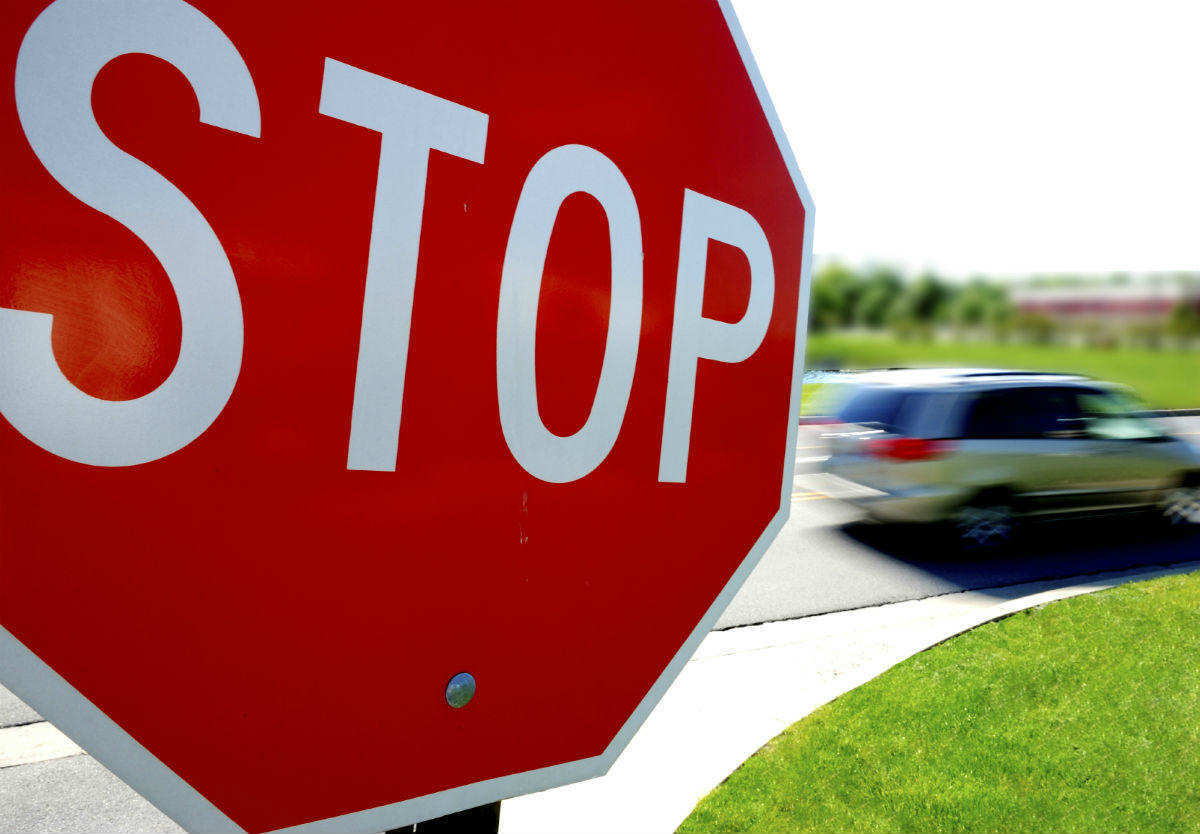 Our team of St. Louis car accident attorneys have helped many of our clients recover damages from accidents that occurred at a stop sign intersection. Call us today at (314) 361-4242 to schedule an appointment to see if you have a valid claim to be compensated for the damages resulting in from your car accident.
Car Accidents at Stop Sign Intersections
Stop signs are in place not only to help control the traffic at an intersection, but in some cases to help keep the speed of moving vehicles down in areas that have a high pedestrian population, such as inside of a neighborhood or subdivision. Both 2 way and 4 way stop sign intersections exist, depending on the flow of traffic from all directions.
Speeding through a stop sign recklessly is a common cause of car accidents, but not the only reason why they occur with such frequency at a stop sign. An erroneous assumption that oncoming traffic also has a stop sign at a 2 way stop sign intersection is also another concern.
This type of accident usually involves a driver who follows the law and comes to a complete stop. As they look both ways they notice an oncoming car but presume that it too will have to stop and continues forward right into its path. This leads to a side impact or T-bone collision, as the oncoming car crashes into yours.
T-bone accidents are often catastrophic, especially for the car that was hit. Without the protection of the engine or back of the car to protect the driver and passengers, the impact is absorbed almost entirely by the driver and their passengers. Serious head traumas are common as are broken spine injuries as the body is jerked sideways in unnatural positions.
If you are injured in a T-bone crash there is a high likelihood that your injuries are grave. We can help you seek compensation for those injuries if the other driver was at fault for the stop sign intersection accident.
Failure to Yield
Another common scenario is failing to yield accidents, where the first car on the scene attempts to proceed through the intersection while a subsequent car is doing the same.
Rear end collisions occur with great frequency at stop signs as well, usually resulting in whiplash injuries for the driver who was hit from behind. This low impact collision can cause serious soft tissue damage to the neck, requiring medical attention to help cope with the pain.
St. Louis Intersection Accident Lawyers
Determining fault in stop sign intersection accidents can be tricky and will often rely on eyewitness accounts and possible an accident re-creation expert. They use the damage from the cars and the injuries sustained to help paint a picture of how the accident occurred.
Our team of car accident lawyers has helped dozens of victims of stop sign intersection accidents recover the compensation needed to pay for the resulting damages and medical care. Call The Hoffmann Law Firm, L.L.C. today and allow us to do the same for you!

Location of Your Car Accident
Updated: