Buses are much more difficult to drive than passenger vehicles and accident can often lead to serious injury or death. Talk to a lawyer for Free 24/7 (314) 361-4242 .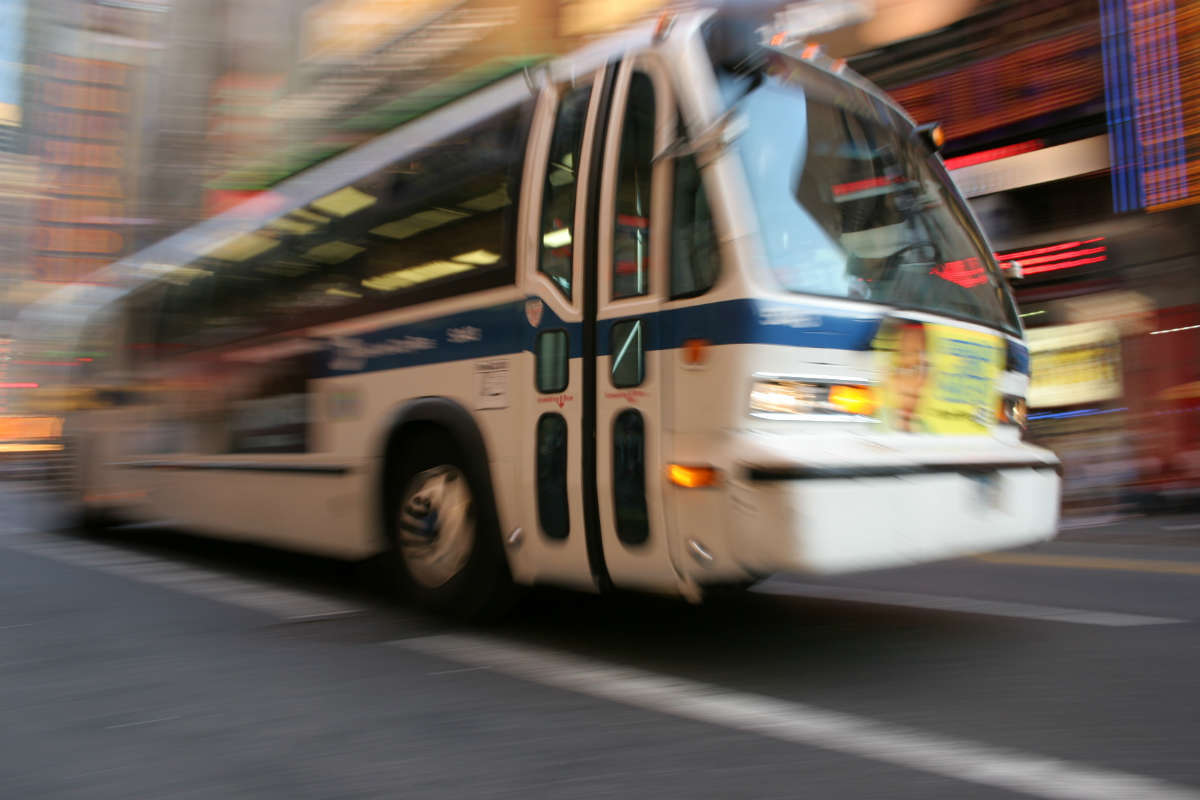 When a bus has to make a right turn, the driver is forced to swing the front part to the left in order to steer clear of any obstacles. Buses are often seen making wide right turns in highly populated streets.
When a bus attempts a wide right turn, there is always a chance of a vehicle to the left becoming sandwiched between the bus and the curb. Due to the huge size and weight of a bus, such bus accidents are always serious and sometimes fatal as well.
Liability in Wide Right Turn Bus Accidents
Bus drivers undergo continued and intense training in order to stay up-to-date with their licenses. Their training and experience provides them the skill to calculate the right distance required to make a safe wide right turn. In case a driver fails to calculate the distance correctly and causes an accident, the driver may be held liable for it.
Every bus driver must watch out for any passenger vehicles, pedestrians, or others they share the road with. A bus driver should signal the intent to turn well in advance before making the turn and wait for the right opportunity before initiating the turn. Being aware of the traffic laws and rules can go a long way in preventing all types of accidents.
Serious Injuries Resulting From Bus Accidents
Most wide right turn accidents occur at low speeds. The chances of a fatality are comparatively lower compared to other accident scenarios involving buses and trucks. However, victims often suffer serious injuries in such accidents. Some commonly reported injuries include:
broken bones
internal bleeding
loss of limbs
severe lacerations
spinal cord injuries
Bus Accident Lawyer in St. Louis
Most of these injuries require prolonged and expensive treatment. It is important to seek compensation for all financial, physical, and emotional losses suffered in the accident. When a wide right turn bus accident causes someone injury, the bus company owners may try to settle the claim for much less than what you deserve. It is extremely important that you have an experienced St. Louis car accident lawyer on your side. Call The Hoffmann Law Firm, L.L.C. at (314) 361-4242. We will protect your rights and help you receive your rightful damages.