Spring rains create hazardous conditions with wet roads. Is it safe to ride your motorcycle in the rain?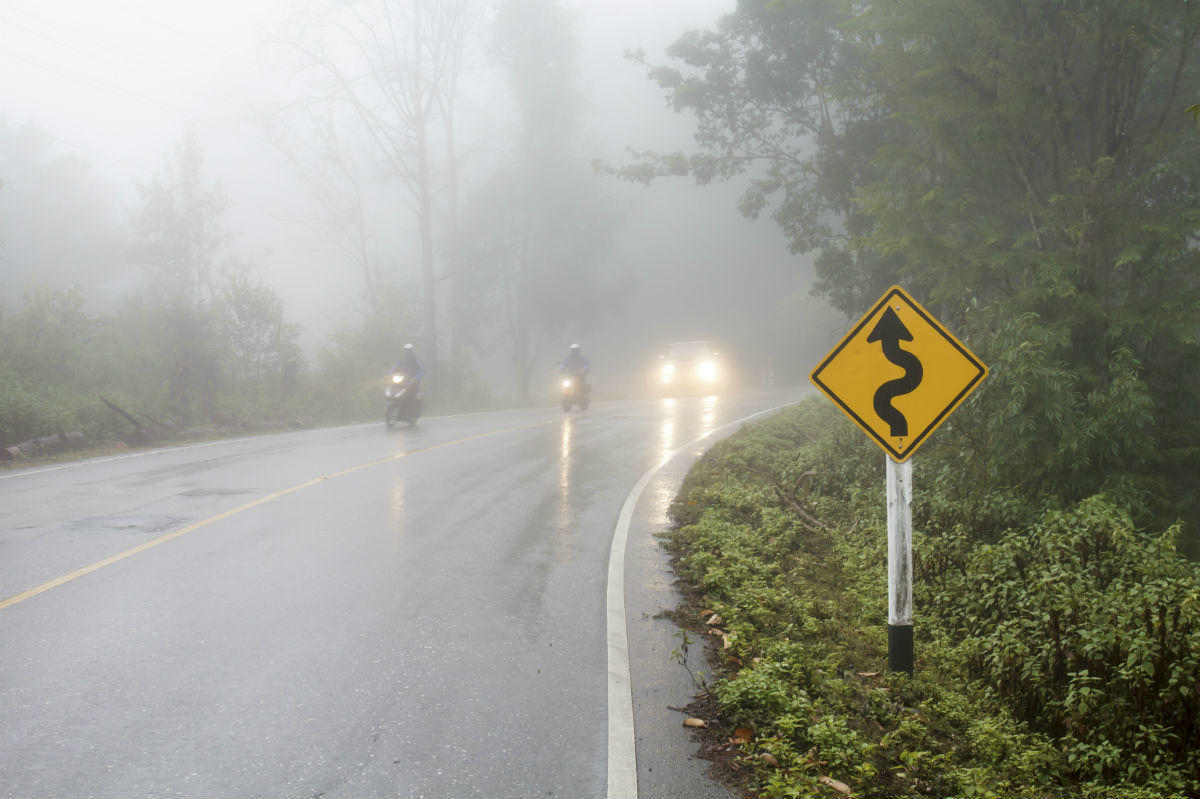 For many people, motorcycles are not just a means of travel, they are also a symbol of adventure and freedom. Riding a motorcycle can be a thrilling and liberating experience. However, all this thrill does not come without its risks. Motorcyclists are at a significantly higher risk of getting seriously injured or killed in crashes. This is primarily because of the vulnerability of the rider and lack of any protection.
Dangerous Weather Conditions
Motorcyclists need to exercise caution when riding and carefully evaluate the risks before going out for a ride. Not all seasons are equally safe for motorcycle riding. Poor weather conditions can make motorcycle riding dangerous, increasing the risk for an accident. For example, spring rains create hazardous conditions with wet roads. If you ride a motorcycle, you might wonder if it is safe to ride in the rain. According to safety experts, motorcyclists do not necessarily need to stop enjoying St. Louis roads when it rains. However, there are some safety tips to be aware of.
Slippery Roadways
The first 15 minutes of a rainstorm are often the most dangerous for bikers on the road. As rainwater mixes with gas, oil, and other chemicals on the road, the roadway can become slippery. It is advisable to avoid riding in the first 15 minutes of a rainstorm.
Slow Down
Slow down when it is raining. Allow enough time to react to various situations and the need to stop your bike in case of an emergency. Avoid solid and shiny surfaces such as manhole covers and railroad tracks when it is raining.
Wear Safety Gear
Wear proper motorcycle safety gear while riding, irrespective of the weather conditions. When it is raining, wear high quality rain gear and a full face helmet. This will prevent potential injuries in the event of an accident.
No matter how cautious you are, it is impossible to completely eliminate the risk of an accident. A
motorcycle accident
can occur due to the negligence of another driver. In this case, you may be entitled to financial compensation for any damages suffered as a result of the accident. Speak to a 
St. Louis motorcycle accident attorney
from
The Hoffmann Law Firm, L.L.C.
Call us at
(314) 361-4242
for a free consultation.
St. Louis Motorcycle Accident Attorney Resources
Accident Damage Claims – Tips for Motorcyclists
Biggest Threat to Motorcyclists is Inattentive Drivers
Catastrophic Injuries Common in Motorcycle Accidents
Collecting Evidence After a Motorcycle Accident
Four Steps to Riding Your Motorcycle Safely
How To Avoid Common Mistakes That Cause Motorcycle Accidents
Injured in St. Louis Motorcycle Accident – Complications of Throat Injuries
Invest in Protective Motorcycle Gear For Fall Months
Making an Insurance Claim Following a Motorcycle Accident
Motorcycle Accidents and Spinal Injuries
Preventing Motorcycle Accidents With EducationSafe Motorcycle Riding During St. Louis Spring – Motorcyle Accident Lawyers
Single Vehicle Motorcycle Collisions and Compensation
St. Louis Motorcycle Accident Attorney – Compensation for Jaw Injuries
St. Louis Motorcycle Accident Lawyer – Head Injuries and Paralysis
St. Louis Motorcycle Accidents – Who is At Fault?
St. Louis Winter Motorcycle Accidents
The Challenges Motorcyclists Face on the Road
The Devastating Effects of Road Hazards on Motorcycles
The Legal Rights of St. Louis Motorcyclists
Unavoidable Exposure in a Motorcycle Accident
What To Do After a Motorcycle Accident