How you react to impatience while driving can affect your risk for a car accident.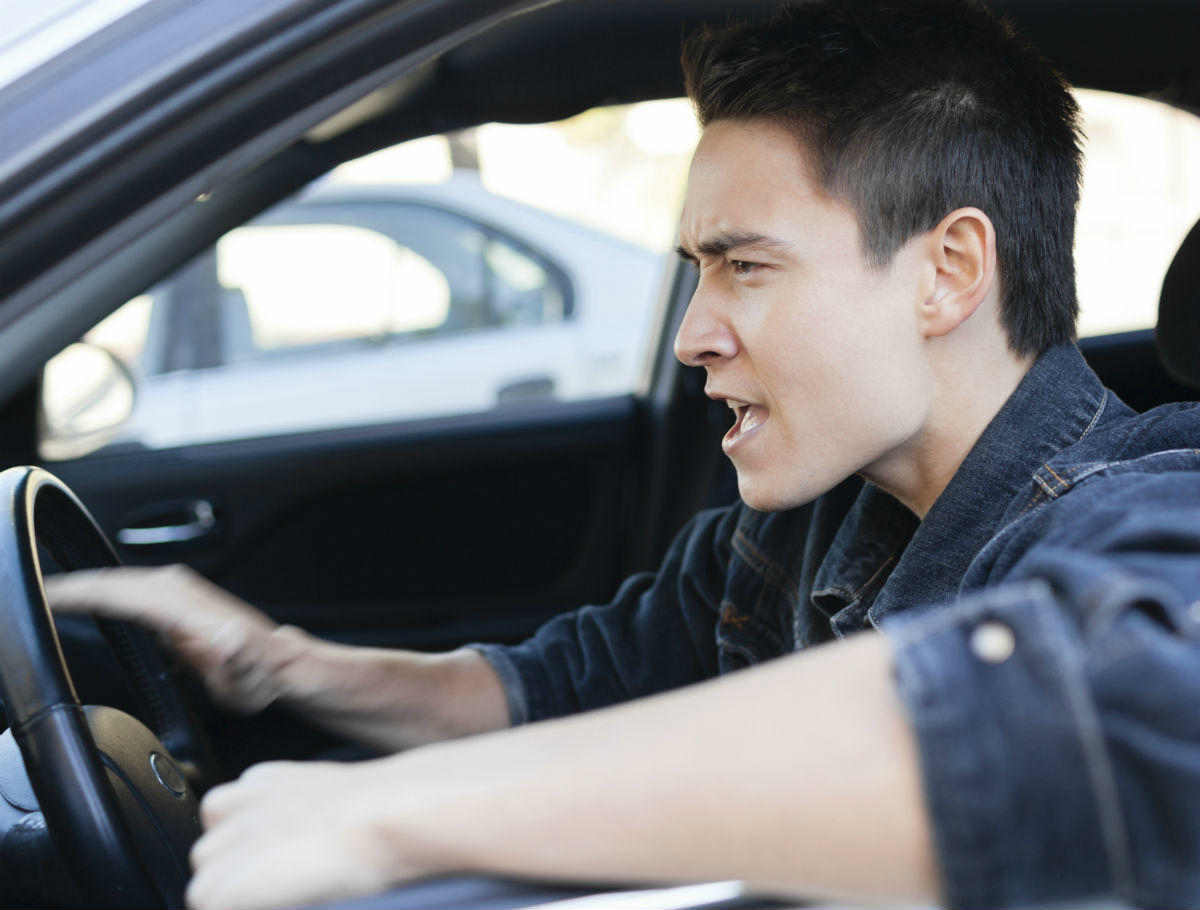 Aggressive driving is defined as an act that involves a combination of moving traffic offenses targeted at causing harm to another person or property. According to safety experts, aggressive driving is a serious national problem. Many drivers do not pay attention to how dangerous this act can be. We will identify signs of aggressive driving and give the recommended steps to correct it.
Signs of an Aggressive Driver
Frustration and anger – Expressing frustration or aggression to other drivers.
Tailgating – Following a vehicle too closely is a dangerous habit and leads to many accidents every year.
Failure to pay attention – Reading, eating, talking on the phone or texting, and not focusing on the road.
Frequent lane changes – Getting impatient and frustrated and weaving in and out of lanes in an attempt to get ahead. Frequent lane changing is a leading cause of accidents and is particularly risky when done around commercial trucks.
Speeding – Driving faster than the posted limit because of frustration.
Running red lights – A large percentage of accidents involving trucks and semi-trucks occur at intersections.
Preventing Road Rage
If you exhibit any of the aforementioned signs, then chances are that you are an aggressive driver. What steps can you take to prevent an incident of road rage?
Allow yourself extra time – When you are in a hurry, you tend to become more impatient and aggressive. Start early and plan your route in a way that you do not feel pressured.
Relax – Whenever you find yourself feeling aggressive or anxious, relax by listening to some soothing music or take a break if possible.
Focus – Concentrate on driving and be aware of the traffic around you. Do not get distracted by phone calls, texts, emails, or other things.
Follow the posted speed limits – Even if you find that other vehicles around you are traveling faster, maintain your speed within the posted limits.
Take routes that have less traffic – Before leaving home, check the traffic information of your planned route, and if required, take an alternative route.
Remember, it is better late than never. Drive cautiously and responsibly. If you get injured in an accident caused by an aggressive driver, call a St. Louis automobile accident lawyer from The Hoffmann Law Firm, L.L.C. Contact us at (314) 361-4242.