St. Louis Automobile Crash Lawyer – Automobile Crash Lawyer St. Louis
If you or a loved one have been involved in an automobile crash, contact The Hoffmann Law Firm, L.L.C. to successfully pursue your St. Louis personal injury case.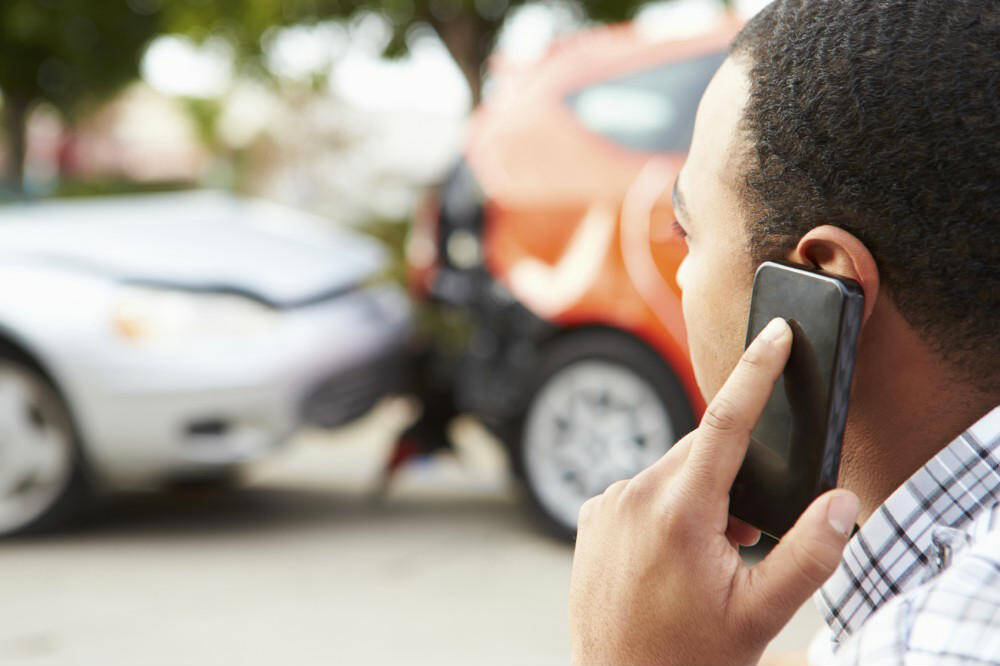 Being involved in an automobile crash can be a life-changing event. Thousands of St. Louis drivers are involved in such accidents every year.
Even if you are a safe and defensive driver, you cannot control the actions of other drivers. Most automobile crashes are the result of a negligent or reckless driver.
If you or a loved one have been injured in an accident due to another's negligence, contact a St. Louis automobile crash lawyer immediately.
At The Hoffmann Law Firm, L.L.C., our personal injury practice focuses on helping victims of automobile crashes in St. Louis. Insurance companies are not out to help you, even though you have paid premiums for years. We understand their tactics and work diligently to overcome them. Our goal is to secure full and fair compensation for you so that you have the resources you need to move forward in life.
Types of St. Louis Automobile Crash Injuries
Every automobile crash is unique, resulting in a wide range of injuries. Serious injuries may require extensive and costly medical care, often taking weeks, months, or even years to recover. Some injuries are catastrophic and the victim may never fully recover. Depending on the type of injury, and severity, will determine what sort of financial compensation you need.
Some of the most common types of automobile crash injuries include:
No matter what type of automobile crash you were involved in, you should seek medical attention in order to determine the extent of the damage done to your body. We can help you get in touch with the right doctors as well as begin building your case for recovery immediately.
Determining Fault in a St. Louis Automobile Crash
The at-fault driver is determined by deciding who the negligent or reckless driver is. This is often a complicated process. To increase the chances of a positive outcome, our firm prepares every case as if it will go to trial: investigating the car accident, interviewing witnesses and gathering evidence to prove the other driver was at fault. We are fully prepared to handle the most complicated cases.
A negligent driver is one that behaves in a thoughtless or careless manner, causing harm or injury to another person. Examples of negligent driving include:
Our law firm has the resources and experience to recreate the accident and show how the negligent driver led to the seriousness of your injuries.
Contact a St. Louis Automobile Crash Lawyer
If you or a loved one were seriously injured in a St. Louis automobile crash, you can call our office at (314) 361-4242. We offer a free initial consultation with a lawyer in all personal injury cases, and you never pay attorney fees unless we recover compensation for you.
Car Accident Practice Areas
Car Accident Lawyer Ballwin
Car Accident Lawyer Chesterfield
Car Accident Lawyer Clayton
Car Accident Lawyer Des Peres
Car Accident Lawyer Kirkwood
Car Accident Lawyer Near Me
Car Accident Lawyer St. Louis
Illinois Car Accident Attorney
Missouri Auto Accident Attorney
St. Louis Accident Attorney
St. Louis Accident Lawyer
St. Louis Auto Accident Attorney
St. Louis Auto Accident LawyerSt. Louis Auto Crash Attorney
St. Louis Auto Crash Lawyer
St. Louis Auto Injury Attorney
St. Louis Auto Injury Lawyer
St. Louis Auto Wreck Attorney
St. Louis Auto Wreck Lawyer
St. Louis Automobile Accident Attorney
St. Louis Automobile Accident Lawyer
St. Louis Automobile Crash Lawyer
St. Louis Car Accident AttorneySt. Louis Car Accident Lawyer
St. Louis Car Crash Attorney
St. Louis Car Crash Lawyer
St. Louis Car Injury Attorney
St. Louis Car Injury Lawyer
St. Louis Car Wreck Attorney
St. Louis Car Wreck Lawyer
St. Louis County Car Accident Lawyer
St. Louis Motor Vehicle Accident Lawyer
Personal Injury Practice Areas
Boating Accident Lawyer St. Louis
Bus Accident Lawyer St. Louis
Company Car Auto Accident Lawyer St. Louis
Bike Accident Lawyer St .Louis
Detached Trailer Accident Lawyer St. Louis
Dog Bite Lawyer St. Louis
Dump Truck Accident Lawyer St. Louis
Emergency Vehicle Accident Lawyer St. Louis
Forklift Accident Lawyer St. Louis
Garbage Truck Accident Lawyer St. Louis
Motorcycle Accident Lawyer St. Louis
Multi-vehicle Accident Lawyer St. LouisNon-traffic Related Vehicle Accident Lawyer St. Louis
Off-road Vehicle Accident Lawyer St. Louis
Passenger Van Accident Lawyer St. Louis
Personal Injury Attorney St. Louis
School Bus Accident Lawyer St. Louis
Single Vehicle Accident Lawyer St. Louis
Taxi Accident Lawyer St. Louis
Test Drive Accident Lawyer St. Louis
Truck Accident Lawyer St. Louis
Uber Accident Lawyer St. Louis
Workers Compensation Lawyer St. Louis

Updated: