Driving with children in the car can be a major distraction. Even a few seconds of distracted driving can cause an accident.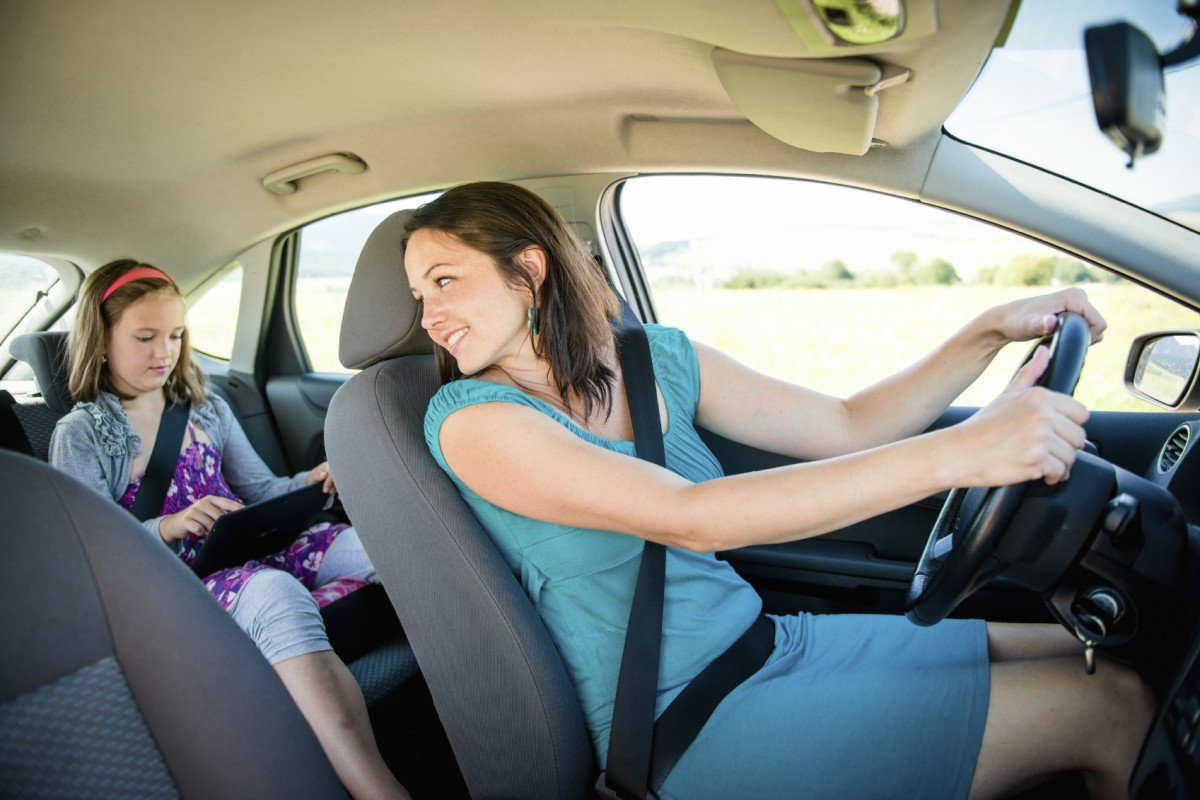 Almost everyday we read or hear about a car accident. Many of these accidents are serious and cause life threatening injuries and even death. We all know that the most common causes of car accidents are drunk driving, distracted driving, speeding and others, but none of us thinks about the dangers of driving with kids.Kids can often be a huge distraction.
Kids fighting in the backseat can take the driver's attention off the road. They may ask for something or drop something and ask for it to be picked up or handed to them. Flying objects in the car such as candy wrappers or kids' toys too can cause distraction.
It may not sound like a too serious of a problem, but when it comes to car accidents, even a minor error and a few seconds of distraction can make a huge difference. It is important for parents to educate their children about their responsibilities when riding in a car so as to help themselves, the driver and other passengers reach their destination safely.
Some Driving Safety Tips
It is needless to say that seat belts must be worn at all times without fail. It should be fastened securely before the trip begins, and should not be removed until the car is parked at the destination. No matter how long or short the trip is, a child should wear their seatbelt properly during the trip. Remember, the seatbelt is effective only when it is worn properly. So, when the child simply tucks the shoulder belt under his/her armpit because he/she finds it more comfortable, it won't be very safe.
It is recommended that kids under the age of 13 years should be seated in the back of the car in order to avoid any injuries due to passenger side air bag deployment. Although airbags are designed to protect the driver and passenger from injuries, it can cause injuries to smaller people including children.
Children should try to stay calm, and told that horseplay is not safe in the car. Moving around or being loud when riding in the car can cause distraction to the driver and increase the risk of a crash.
Tell the children that these rules apply no matter which vehicle they are traveling in.
A driver should be aware that when driving while children are in the car, distractions often occur. However, before reaching back to grab a sippy cup or other object that they ask for, or before trying to resolve a fight in the backseat, remember that driving safely comes first.
Child in Car Accident Resources
Car Accident Involving a Child Passenger
Child Injured in Another Person's Car – St. Louis Car Accident Attorneys
Child Passenger Safety in Missouri – St. Louis Car Crash Lawyers
Keeping Our Children Safe
St. Louis Automobile Accident Lawyer – Child Passenger Injuries
St. Louis Automobile Wreck Lawyer – Prevent Child Passenger Injury
St. Louis Car Accident Lawyer Discusses Driving Safely with Children
St. Louis Child Car Accident Injuries Lawyer – Passenger Injury Attorney
When Your Child Gets Hurt – St. Louis Car Crash Attorney