St. Louis Car Wreck Attorney
For more than 15 years, The Hoffmann Law Firm, L.L.C. has been helping victims of car wrecks recover financially.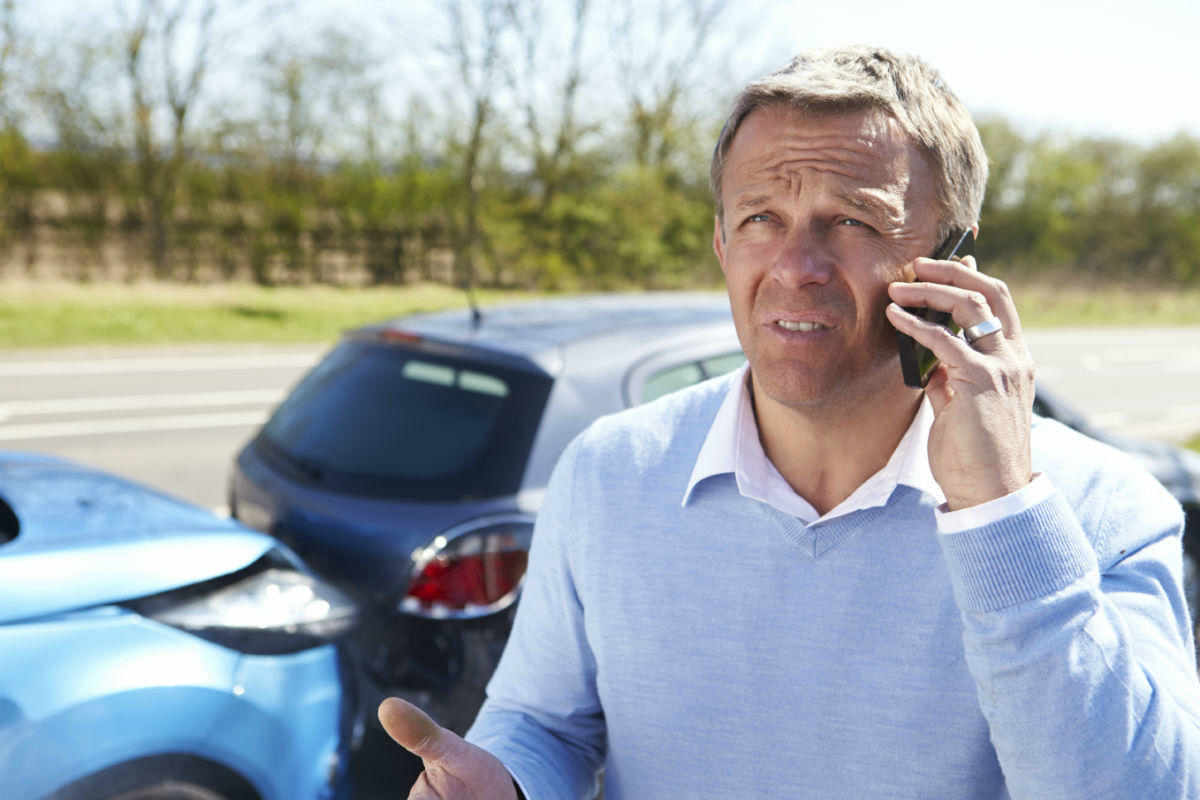 Each year across America, millions of people are involved in car wrecks. They happen for a number of reasons and the consequences vary. Some wrecks are minor, causing little or no damage or injury. Yet other accidents cause serious injuries than can affect a family for life.
What should you do if you or a loved one have been the victim of a car wreck in or around the St. Louis area?
Call a Car Wreck Attorney For Help!
If you were injured in a car wreck, you may be confused and worried. You are already facing physical and emotional pain, and insurance companies offering a settlement may have already contacted you. Don't accept their offer without speaking with an experienced St. Louis car wreck lawyer first.
At The Hoffmann Law Firm, L.L.C., our personal injury practice focuses on helping victims of car wrecks in St. Louis, Missouri, and the surrounding area. Insurance companies are not out to help you, even though you have paid premiums for years. We understand their tactics and work diligently to overcome them. Our goal is to secure full and fair compensation for you so that you have the resources you need to move forward in life.
Aggressive and Effective St. Louis Car Wreck Attorney
When you come to our firm, we will investigate your accident thoroughly and reconstruct the accident to help us show how the car wreck really happened. By gathering evidence and building strong cases, we maximize our ability to recover full compensation for our clients' car accident injuries, including but not limited to:
If you lost a loved one in a fatal St. Louis car wreck, we can help you pursue a wrongful death claim. We know money cannot replace your loss, but it can give you the resources you need to begin moving forward.
St. Louis car wreck attorney Christopher Hoffmann has more than 15 years of experience in personal injury law, and has a strong record of success fighting insurance companies. He knows the things insurance companies don't want you to know, and he uses that knowledge to level the playing field between powerful insurers and injured clients.
Contact a St. Louis Car Wreck Lawyer Today!
If you or a loved one were seriously injured in a St. Louis car wreck, call us today at (314) 361-4242. You can also fill out our online contact form. We offer a free initial consultation with a lawyer in all personal injury cases, and you never pay attorney fees unless we recover compensation for you.
Car Accident Practice Areas
Car Accident Lawyer Ballwin
Car Accident Lawyer Chesterfield
Car Accident Lawyer Clayton
Car Accident Lawyer Des Peres
Car Accident Lawyer Kirkwood
Car Accident Lawyer Near Me
Car Accident Lawyer St. Louis
Illinois Car Accident Attorney
Missouri Auto Accident Attorney
St. Louis Accident Attorney
St. Louis Accident Lawyer
St. Louis Auto Accident Attorney
St. Louis Auto Accident LawyerSt. Louis Auto Crash Attorney
St. Louis Auto Crash Lawyer
St. Louis Auto Injury Attorney
St. Louis Auto Injury Lawyer
St. Louis Auto Wreck Attorney
St. Louis Auto Wreck Lawyer
St. Louis Automobile Accident Attorney
St. Louis Automobile Accident Lawyer
St. Louis Automobile Crash Lawyer
St. Louis Car Accident AttorneySt. Louis Car Accident Lawyer
St. Louis Car Crash Attorney
St. Louis Car Crash Lawyer
St. Louis Car Injury Attorney
St. Louis Car Injury Lawyer
St. Louis Car Wreck Attorney
St. Louis Car Wreck Lawyer
St. Louis County Car Accident Lawyer
St. Louis Motor Vehicle Accident Lawyer
Personal Injury Practice Areas
Boating Accident Lawyer St. Louis
Bus Accident Lawyer St. Louis
Company Car Auto Accident Lawyer St. Louis
Bike Accident Lawyer St .Louis
Detached Trailer Accident Lawyer St. Louis
Dog Bite Lawyer St. Louis
Dump Truck Accident Lawyer St. Louis
Emergency Vehicle Accident Lawyer St. Louis
Forklift Accident Lawyer St. Louis
Garbage Truck Accident Lawyer St. Louis
Motorcycle Accident Lawyer St. Louis
Multi-vehicle Accident Lawyer St. LouisNon-traffic Related Vehicle Accident Lawyer St. Louis
Off-road Vehicle Accident Lawyer St. Louis
Passenger Van Accident Lawyer St. Louis
Personal Injury Attorney St. Louis
School Bus Accident Lawyer St. Louis
Single Vehicle Accident Lawyer St. Louis
Taxi Accident Lawyer St. Louis
Test Drive Accident Lawyer St. Louis
Truck Accident Lawyer St. Louis
Uber Accident Lawyer St. Louis
Workers Compensation Lawyer St. Louis

Save

Updated: