Stop Sign Violation Accident – St. Louis Stop Sign Car Accident
Thousands are involved in automobile accidents each year because someone runs a stop sign. Stop sign violations can become serious when a person is injured or killed.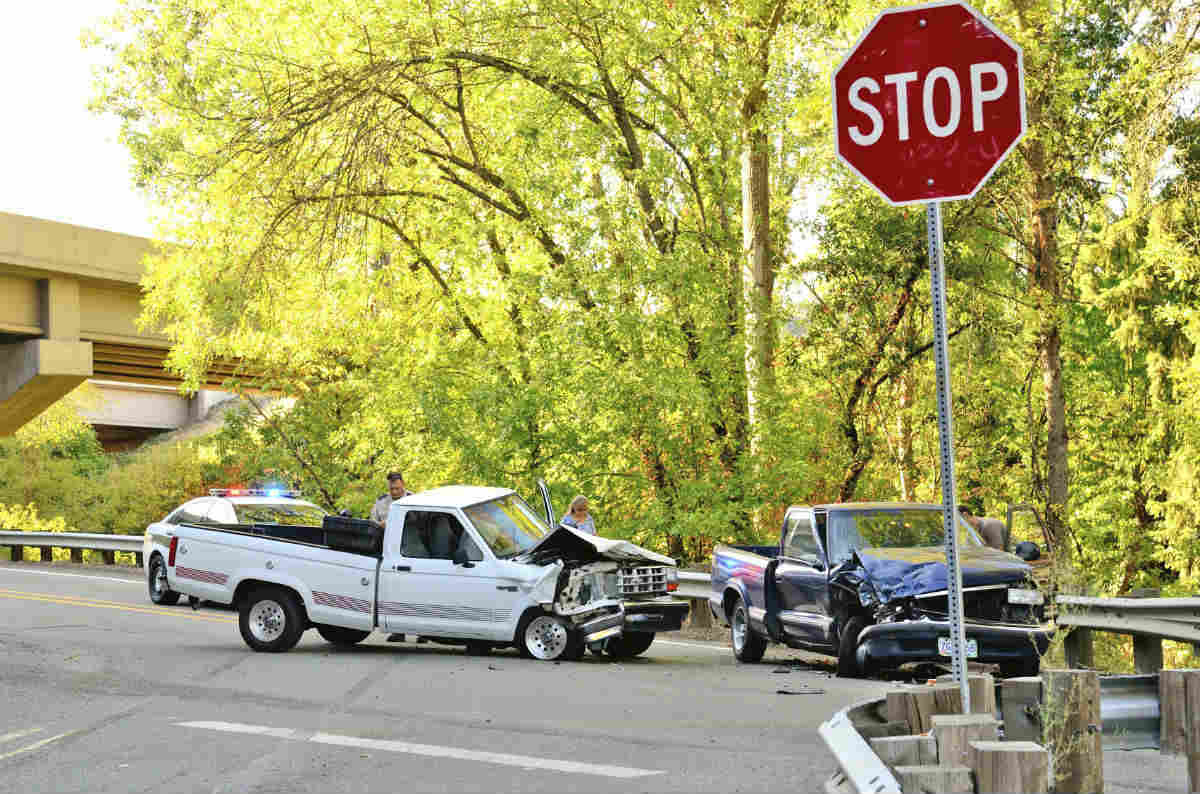 Millions of people drive, ride or walk through stop sign intersections every day. However, there are nearly 70,000 accidents each year due to a person running a stop sign. A third of those accidents result in injuries.
There are a number of scenarios that a person may find themselves in. For instance, a driver may be hit by a person running a stop sign, or the driver may hit the person that ran the stop sign. In an intersection with a 3 or 4 way stop, there may be more than two cars involved. In cases of stop sign violations that result in an accident, it can be difficult to prove who is at fault.

It is often necessary to set up an investigation at the intersection where the accident took place. An investigator will look at the intersection design, pavement markings and damage to the vehicles.
Causes of Stop Sign Car Accidents
Police officials try to pull as many stop sign violators over as they can. However, it continues to be a problem. A person may run a stop sign for a number of reasons. Some of the most common reason include:
Impatience

– some people tend to be in a hurry and don't want to take the time to stop completely or at all.

Reckless driving

– some drivers go through a stop sign without even realizing it.

Distracted driving

– some text while driving or talk on their cell phone while driving.

Drunk driving

– when a person is drinking while driving they are generally visually impaired and often run stop signs.
It is important to contact The Hoffmann Law Firm, L.L.C. if you have been in a car accident that involved a driver that committed a stop sign violation.
St. Louis Car Accident Attorney's
The streets in and around St. Louis are busy places. At The Hoffmann Law Firm, L.L.C., we are here to protect your right to compensation after a serious car accident. With more than 15 years of experience handling personal injury claims, attorney Christopher Hoffmann is well equipped to handle your car accident injury case and to share with you the things insurance companies do not want you to know.
Call us today at (314) 361-4242 or fill out our online contact form to request a free and private consultation.
Location of Your Car Accident
Accident at Intersection
Bridge Car Accident
Car Accident Close to Home
Car Accident Two Way Stop
Car Accident While on a Road Trip
Car Accident While on Vacation
Construction Zone Accident
Emergency Lane AccidentHighway Accident
Parking Lot Accident
Railroad Crossing Accident
S Curve Accident
School Zone Accident
Stop Sign Accident
Traffic Accident
Google+
Average rating:
2 reviews
Feb 22, 2017
Was in a stop sign automobile accident in St. Louis and this attorney was great.
Was in a stop sign automobile accident in St. Louis and this attorney was great. Car insurance company disputed the claim and injuries for no reason. I called Mr. Hoffmann. He got right on the phone with me and really took his time going over the details of the car accident and what has to be done when an injury claim is denied. Thanks for the help winning the case! I would choose this lawyer if you need on in the St. Louis area.

-- via Google
Feb 22, 2017
Got me a great injury statement. This attorney worked hard on my case and did great.
2014 Car accident in St Louis with bad injuries. Very happy using this attorney. Got the medical record and submitted the claim when I was done treating. Insurance company low balled us so the lawyer filed a lawsuit and got me a great injury statement. This attorney worked hard on my case and did great.
Updated: