The injuries resulting from a T-bone car accident can leave a victim unable to return to work, creating a financial crisis.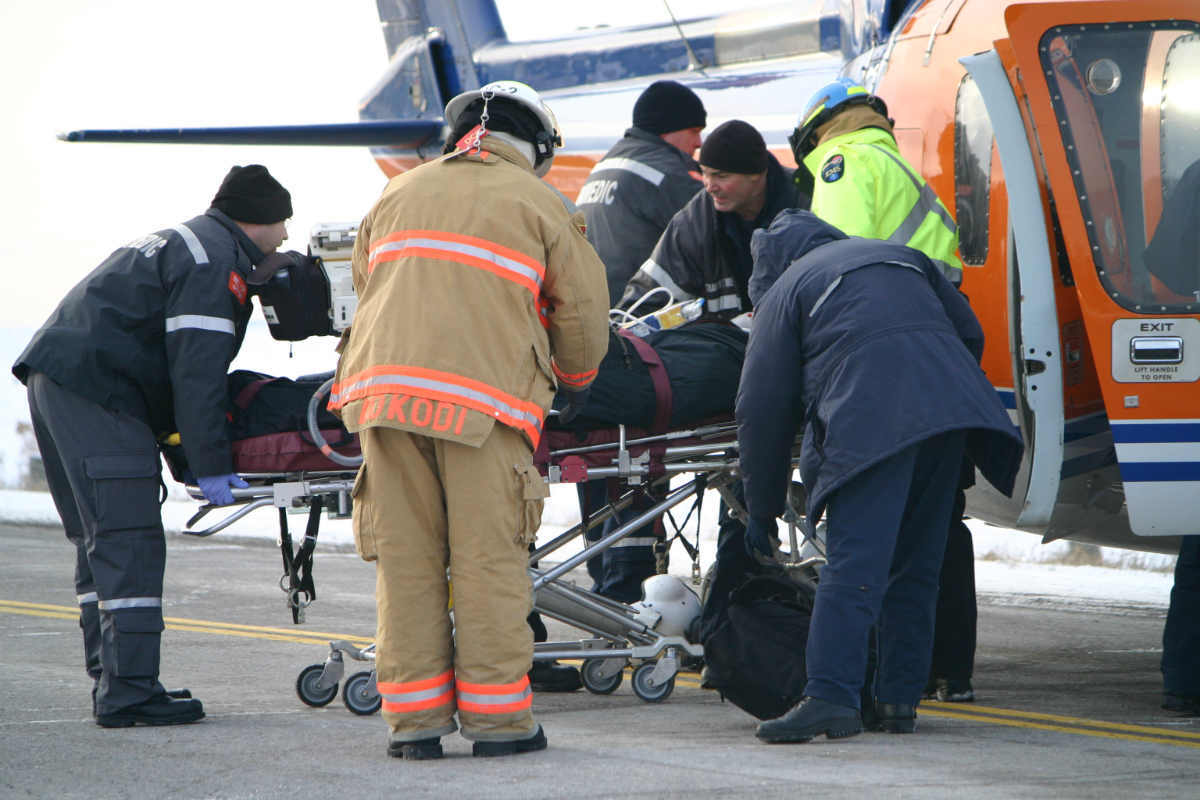 A T-bone car accident occurs when the front-end of a vehicle collides with the side of another vehicle. These types of car accidents are also known as side-impact collisions or broadside collisions. They cause significant damage to the vehicles and to the occupants. Catastrophic injuries are often seen after these accidents, forever changing the life of the victim.
Causes of T-Bone Car Accidents
T-bone car accidents often happen at intersections and four-way stops when a driver fails to yield the right of way. Overspeeding also contributes to the possibility of a side-impact collision. The driver will not have sufficient time to stop when they realize that another vehicle is in their path. Causes of T-bone car accidents include:
running a red light or stop sign
running through a yellow light
failure to yield
overspeeding
distracted driving
failure to signal
drunk driving
Injuries From T-Bone Car Accidents
The risk for severe and life-threatening injuries is higher in a T-bone car accident. 27% of car accident fatalities happen in side-impact collisions. There is not much protection for occupants when a vehicle is broadsided. Many times, the only thing in between the vehicle occupant and the colliding vehicle is a door and glass. In addition, a side-impact collision at high speeds can cause the vehicle that is struck to roll over or to be spun into oncoming traffic, putting the occupants at risk for catastrophic injury. Injuries resulting from T-bone accidents include:
brain injuries
internal injuries
back, neck, and spine injuries
Avoiding T-Bone Car Accidents
Safe driving habits will help you avoid being involved in a side-impact collision.
When you have the right of way, look both ways before proceding.
Completely stop at red lights and stop signs.
Follow the posted speed limit.
St. Louis Car Wreck Attorneys
The injuries resulting from a T-bone car accident can leave a person unable to return to work and dealing with a lifetime of medical issues. According to the Insurance Institute, side-impact accidents account for 25 percent of passenger deaths. When a car accident victim loses his or her life because of a reckless or careless driver, the family has the legal right to fight for compensation. The Hoffmann Law Firm, L.L.C. has been representing car accident victims and their families for 15 years. We listen to our clients and understand the devastating impact this event has had on their life. Call us at (314) 361-4242 for a free consultation. Bring the police report and medical records with you – our St. Louis car wreck attorney will review the specifics of your case. There are no attorney fees collected until we recover compensation for you.
T-Bone Car Accident Resources
Injured in a St. Louis T-Bone Automobile Accident
St. Louis T-Bone Car Accident Attorney – Missouri Side Impact Injury
T-Bone Accident Injuries – St. Louis Car Accident Lawyer
T-Bone Car Accidents and Injuries – St. Louis Car Wreck Attorneys
T-Bone Collisions Involving Infants – Baby in Car Accident
Who Is at-Fault in a T-Bone Collision?