Unable to Return to Work?
If you are unable to return to work after a car accident, our St. Louis Law firm can help you pursue compensation for lost wages.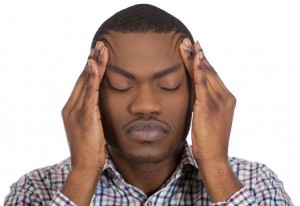 If you have been left disabled after a car accident, it is important to know your rights for pursuing compensation. If the accident was the result of negligence on the part of another driver you are entitled to recover all of your economic damages. This includes the loss of a livable wage in the future. Our team of experienced car accident attorneys will help you to pursue those future losses in a car accident law suit.
The circumstances leading up to car crashes are never quite the same, nor are the injuries that result from them. While some victims are left with not much more than some scratches and bruises, others could suffer from traumatic brain injuries or spinal cord injuries. These types of injuries will affect your quality of life along with your ability to return to work.

Proving Your Injury
Our group of car accident attorneys can help you gather the information you need to show the defense the extent of your injuries and how they will prevent you from returning to work. Medical expert testimony may be critical in these cases to show why the injury prevents earning a livable wage. We will help you in securing that important expert testimony.
Other questions that may arise will be the exact symptoms of your injury that prevent work, such as constant pain, immobilization, or frequent seizures. The defense may also try and raise the point that modified work could be performed, which we will be prepared for with medical expert testimony.
A victim may receive compensation for future loss of wages even for a partial disability. This should in no way prevent or reduce the claim as you are still unable to realize your full potential in the work force as a result of the accident.
When adding future loss of earnings to a car accident claim, you are not pursuing the loss of income from your previous job. You are asking to be compensated for what you may have been making in the future had the injury had not occurred. Any specialized training and job experience you have could be used to support that.
Personal injury allows for future loss of earnings to be pursued in the same matter it allows for future medical expenses. It is understood that at the time of resolution for many car accident claims, all of the expenses have not yet arisen. The law protects car accident victims by allowing them to pursue this type of damages as the catastrophic results of a car accident could carry over well into the future of a victim, sometimes even the rest of the victims life.
Saint Louis Car Accident Attorney
A future loss of earnings award can help a victim achieve, to some extent, the same quality of life they would have enjoyed had the negligent driver acted responsibly. Consider this when making the choice to pursue your rightful compensation.
Our firm has the extensive knowledge of car accident claims that will be needed to help you pursue this type of compensation. While medical costs and car repairs are concrete losses that can be shown on paper, your potential at the time of the accident is not. Only a qualified group of car accident attorneys like ours will be able to turn that theoretical monetary amount into a reality. Call (314) 361-4242 for a free case evaluation.
St. Louis Car Accident Injuries
Updated: