Electronic devices such as cell phones have completely changed our lives.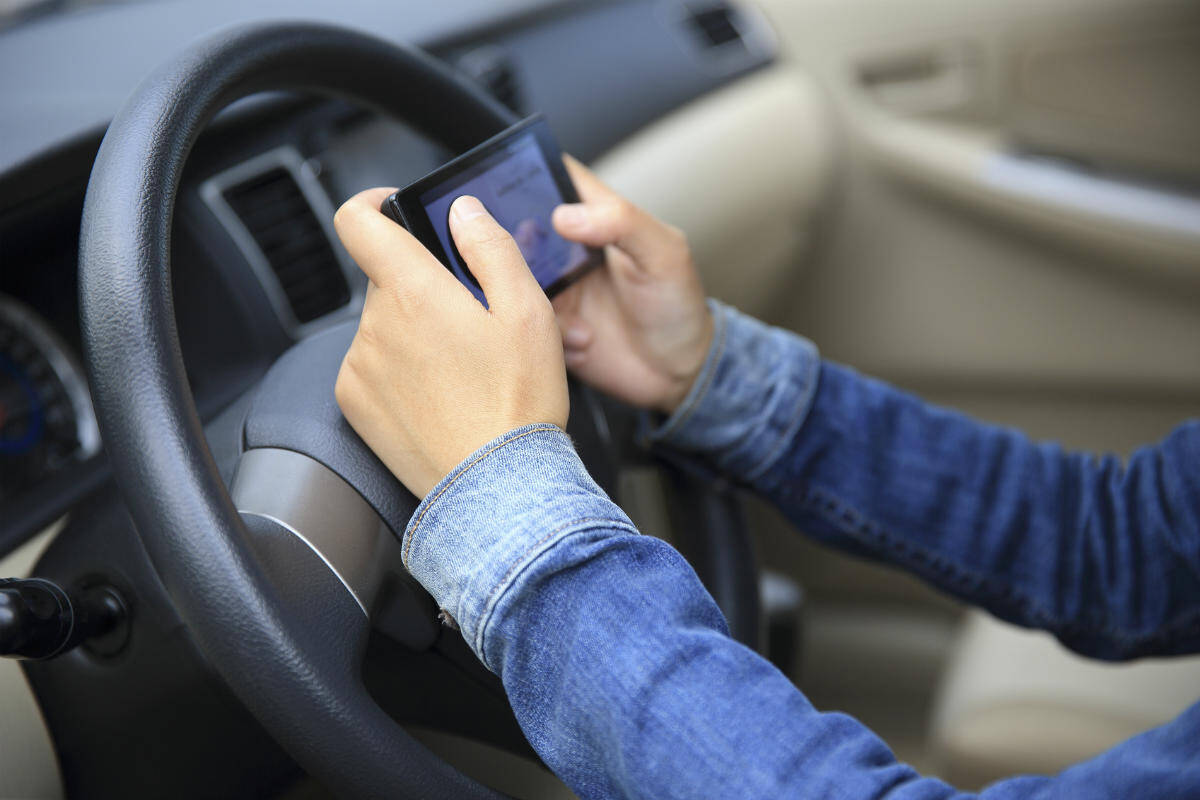 You can call a friend, send a text message, read an email, or download music anywhere, anytime. In fact, most of us have become addicted to our gadgets and cannot survive a few hours without them. No wonder you see so many drivers with one hand on the steering wheel and the other on the cell phone. Unfortunately, this practice has caused a huge increase in distracted driving accidents.
2016 Most Wanted List
The National Transportation Safety Board's (NTSB) most wanted list of 2016 includes a call to get rid of deadly distractions. Highway safety experts have identified distracted driving as a huge and growing problem. According to the National Highway Traffic Safety Administration (NHTSA), 3,179 people were killed in 2014 in accidents caused by distracted drivers. In a survey conducted by State Farm, 30 percent of the respondents admitted that they used the internet while driving in 2015. This figure increased substantially from 13 percent in 2009.
In view of the increasing distractions and their effect on an individual's ability to drive safely, the NTSB has issued a recommendation calling for a cultural change for drivers to understand that their safety depends on completely avoiding deadly distractions. According to the AAA, close to two-thirds of drivers have talked on a cell phone while behind the wheel in the past month. In another AAA survey, 85 percent of the respondents admitted that other drivers talking on cell phones are a safety threat. This is an irony, because most drivers engage in distracted driving, but they think that other drivers talking on cell phones are a danger.
Texting and Driving Laws
Over the past decade, text messaging is the distraction that has attracted the strongest legislative response. All states, excluding six, have banned texting while driving. Moreover, most states have cell phone restrictions for teenage drivers. 14 states have banned hand-held cell phones for all drivers. However, no state has yet banned the use of hands-free devices for drivers.
The NTSB used the notion of the sterile cockpit used in the aviation industry for eliminating all distractions. The board has proposed a total ban on the use of all personal electronic devices by drivers. It is believed that eliminating the use of all personal electronic devices can go a long way in preventing traffic-related injuries and deaths.
Victims of Distracted Driving Accidents
Despite federal and state initiatives, distracted driving is still rampant. If you or someone close to you has been injured in a distracted driving accident, seek legal help from a St. Louis automobile crash lawyer. Contact The Hoffmann Law Firm, L.L.C. at (314) 361-4242.