Car Accident Involving a Child Passenger
Our car accident lawyers can aggressively pursue your legal case while you attend to the well-being of your injured child.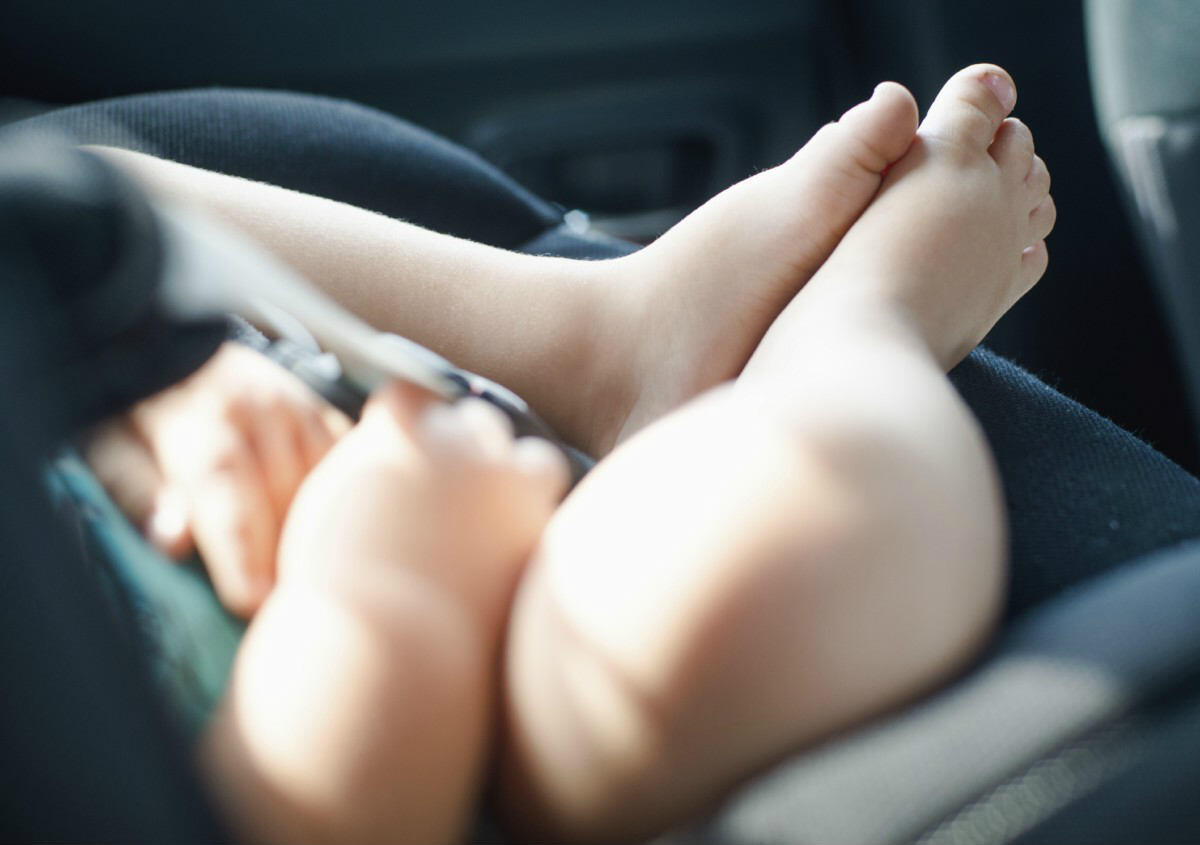 Parents of newborns and young children tend to worry excessively over possible threats to their child's safety, which hopefully never happen. More babies and children die from the injuries caused by a car accidents than from any other potential accident. This is even more sad when you consider that many of these accidents were preventable.
When a Child Cannot Communicate Using Words
If your baby or child was hurt in an accident, it is your duty as a parent to advocate on their behalf. Particularly with babies who are unable to communicate their pain and suffering with words. Our firm is comprised of compassionate car accident lawyers who will help to make the legal end of your car accident easy for you, while you tend the health and well-being of your injured child.
Child Head Injuries
Head injuries are the most common found in babies after a car accident. Concussions are a serious side effect of these types of traumas. The trouble is that most tests for brain injuries involve sensory cues to assess any cognitive damage, such as follow the doctors finger with your eyes, or asking questions that the victim should know the answer to.
These types of cognitive tests are impossible to perform on a baby who has yet to develop some of those very cognitive skills that doctors are trained to look for in head trauma injuries.
The lack of skeletal development in a baby makes head injuries even more serious for them, necessitating treatment quickly to avoid future problems with developmental milestones and educational delays. Even worse is the possibly of future psychological disorders or paralysis if the underlying cause of trauma is not diagnosed and treated quickly enough.
Protecting Your Child
Aside from never letting your baby or child ride in a car, there is not much more you can do to prevent these types of injuries beyond ensuring that they are properly restrained in federally approved car seats. Front and side impacts cause more damage to passengers in the front, so these extra restraining devices for babies and children should always be in the back seat. For infants who have not yet developed neck control, these seats should generally be facing backwards.
We understand that if your child has been injured, it has been a difficult time in your life, watching your baby suffer from a head trauma and not being able to get a clear prognosis. While hard to think about, it is important to start considering the possibility of your baby's long term medical care and how you will be able to provide for that. We can help you come up with a plan for filing a claim and pursuing compensation that will provide rehabilitation therapy and ongoing medical care for your injured baby.
St. Louis Car Accident Lawyers
If your child was injured in a car accident due to another's negligence, contact The Hoffmann Law Firm, L.L.C. today to set up a FREE consultation at (314) 361-4242 or fill out our online contact form. We will aggressively pursue your claim to recover damages. Now is the time for you to focus on your child and begin looking for ways to help them recover from this awful ordeal while we focus on proving liability and recovering your present and future damages.


Child in Car Accident Resources
Car Accident Involving a Child Passenger
Child Injured in Another Person's Car – St. Louis Car Accident Attorneys
Child Passenger Safety in Missouri – St. Louis Car Crash Lawyers
Keeping Our Children Safe
St. Louis Automobile Accident Lawyer – Child Passenger Injuries
St. Louis Automobile Wreck Lawyer – Prevent Child Passenger Injury
St. Louis Car Accident Lawyer Discusses Driving Safely with Children
St. Louis Child Car Accident Injuries Lawyer – Passenger Injury Attorney
When Your Child Gets Hurt – St. Louis Car Crash Attorney
Driver & Driving Involved in Accident
Updated: