When a car hits a pedestrian, it may be assumed that the car driver was at fault for the accident.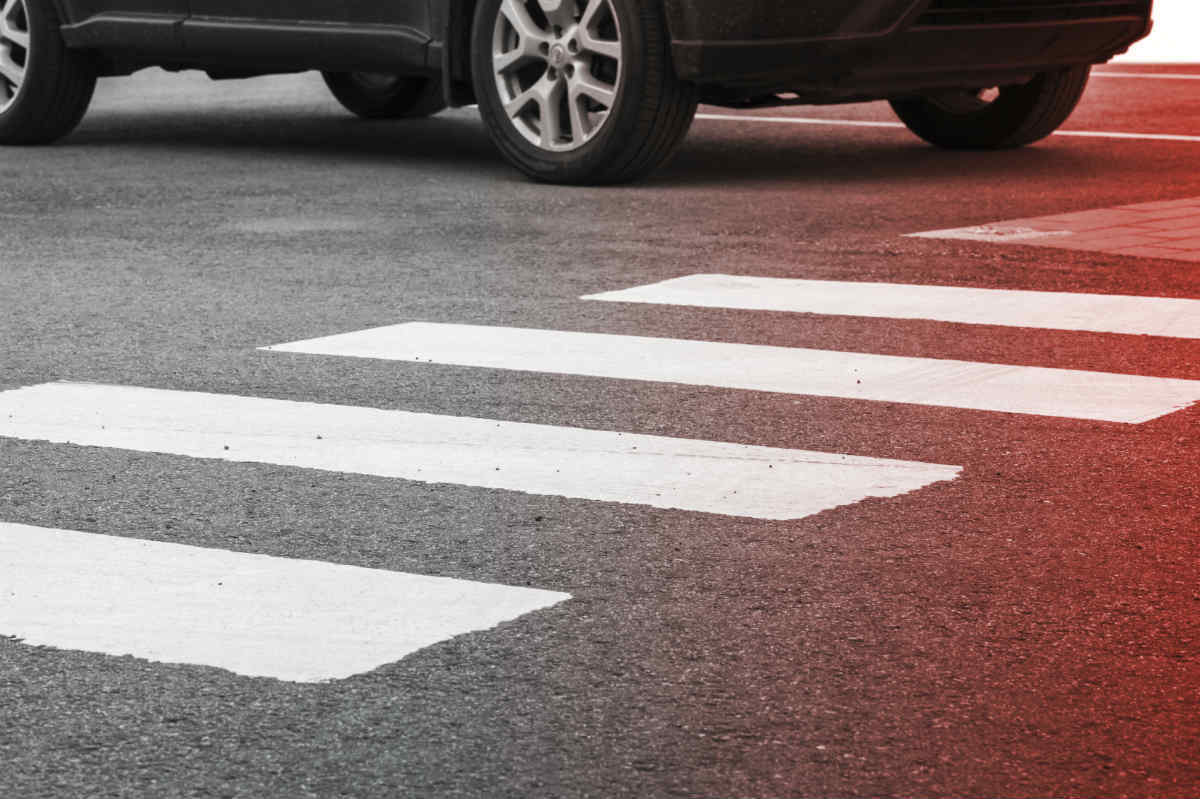 It is true that a pedestrian has the right of way, but in some cases, a pedestrian can be partially or fully responsible for the accident.
Determining Fault
In most cases, a claims adjuster will determine fault for an accident involving a car and a pedestrian. The adjuster has access to both sides of the story, knowledge of the relevant laws, and access to the police report and expert testimony. If a pedestrian suffers an injury as a result of negligent driving by a car driver, he or she is entitled to compensation from the driver. However, if the pedestrian was at fault, there is no compensation for the injuries.
Listed below are some common situations when the pedestrian could be at fault for an accident.
The pedestrian was crossing the road against the traffic signal.
The pedestrian was drunk or intoxicated.
The pedestrian was crossing a road, walking outside of a crosswalk.
The pedestrian was entering an area prohibited for pedestrians.
Shared Fault in Pedestrian Accident Cases
In some cases, both the pedestrian and the driver could be at fault for the accident. Determining the share of negligence of each party is a difficult task, and different states have different rules for the same. But almost all the rules are based on the following concepts.
Comparative Negligence
Under the comparative negligence rule, if an accident victim was partially at fault for the accident, he or she is still entitled to receive compensation from the negligent party. However, the damages awarded will be trimmed down by a percentage equal to his or her share of the fault. There is another concept called modified comparative negligence, which says that the victim is allowed to collect compensation from other negligent parties as long as the share of the fault for the accident is less than 50 percent.
Contributory Negligence
This is a conventional method of determining share of negligence in an accident where more than one party was at fault. In simple terms, contributory negligence is based on an all-or-nothing concept. If an injured person is partially negligent for an accident, he or she has no right to file a claim for compensation against any other negligent party. If both parties involved in the accident are partially at fault, none of the parties will be able claim compensation.
St. Louis Pedestrian Accident Injury Attorney
If you suffer an injury from a car-pedestrian accident, talk to an experienced St. Louis pedestrian accident lawyer to understand your legal rights. Call The Hoffmann Law Firm, L.L.C. at (314) 361-4242 for a case evaluation.
Pedestrian in Car Accident Resources
Back to School Tips from St. Louis Car Crash Attorneys – Avoid Pedestrian Accidents
Car Accidents Involving Distracted Pedestrians
Car Accidents Involving Pedestrians
Causes of St. Louis Pedestrian Accidents
Distracted Pedestrians – A Growing Concern in St. Louis
Failure to Yield Right of Way to Pedestrians
Pedestrian Accident Lawyer St. Louis – Car Accident Lawyer
Pedestrian Accident Statistics – How to Stay Safe
Pedestrian Accidents Involving Motor Vehicles
Pedestrian Accidents: What Should Know About Your Legal Rights
Runners – 8 Safety Tips That May Save Your Life
Shocking Pedestrian Accident Statistics – St. Louis Pedestrian Accident Attorney
St. Louis Auto Crash Law Firm – Pedestrians Accidents
St. Louis Car Crash Injuries – DUI Accidents Involving Pedestrians
St. Louis Car Wreck Attorneys – Who Is Liable for Pedestrian Accidents?
St. Louis Injury Lawyer, Determining Fault in an Auto Pedestrian Accident
St. Louis Pedestrian Accident Attorney – Assistance for Disabled Pedestrians
The Danger of Pedestrian Accidents at Busy Truck Stops