Head-on collisions can have devastating consequences for those involved.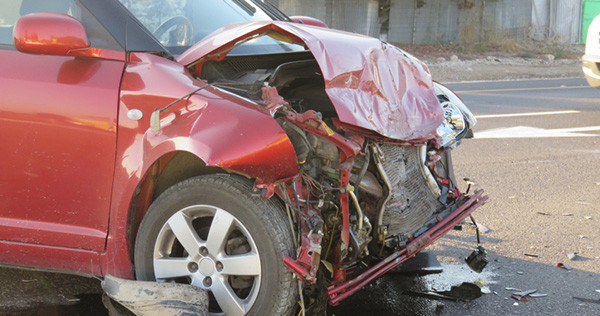 Head-on collisions are among the leading cause of death among drivers or passengers involved in car accidents each year. Many car accidents occurring on Missouri roads are head-on collisions caused by various reasons. Head-on collisions are considered to be the most fatal kind of accident involving motor vehicles. Individuals involved in a head-on collision caused by the negligent actions of another driver may claim compensation for any injuries they may have suffered in the accident.
Facts About Overcorrection
You may have experienced the situation when the right tires of your vehicle have meandered from the road. This is a terrifying situation that may affect even experienced drivers. Drivers normally pull the steering wheel to the left as a reaction to the situation. This is an impulsive reaction of drivers that may only worsen the situation. There are numerous instances when overcorrection can cause the vehicle to encroach into the opposing lane and head straight into oncoming traffic, or the vehicle may roll over.
Head-on collisions are collisions involving two vehicles moving in opposite directions where the front bumper of one vehicle hits the front bumper of the second vehicle. A vehicle may hit a stationary object, like a tree or a light post. These collisions are also called frontal or head-on collisions.
Head-on Accidents Due To Overcorrection
Accidents due to overcorrection normally occur when drivers lose control of the vehicle, even for a moment. There are numerous reasons that can lead to this situation, including the following:
Inattentiveness – Drivers may not remain attentive when they are on the road due to a number of distractions including using a mobile phone, tinkering with the radio, having a conversation with passengers, drinking, or eating. A few seconds of inattentiveness may cause a vehicle to drift out of the lane or into the opposing lane.
Tiredness – Weary drivers normally nod off and wake up when they hear the tires hitting the rumble strips. These drivers may tend to make an over correction in such situations.
Driving under the influence – Drivers who are drunk or have taken drugs are less likely to recognize precarious situations on the road and react appropriately.
Traveling at fast speeds in certain road conditions – There are instances when drivers drive too fast while approaching a curve, which may cause the vehicle to swerve into the opposing lane. When this happens, the driver may overcorrect the vehicle.
St. Louis Car Accident Attorney
If you have been injured in a head-on collision caused by the negligence of another driver , contact The Hoffmann Law Firm, L.L.C. at (314) 361-4242. We will help you receive the maximum compensation for your injuries and property damage.

Head on Collision Resources
Avoid Head-On Collisions by Driving Defensively
Crossing the Center Line and Head-On Collisions
Crossing the Center Line: Head on Collisions
Factors Involved in a Head on Collision
Head-On Car Collisions Resulting in Serious Injuries
Head-On Collision on a One-Way Street
Head-On Collisions Caused by Overcorrection
How Serious Can a Head On Collision Be?
St. Louis Head On Collision Attorney – Car Accident Lawyer
The Devastation of Head-On Collisions
Tragic Consequence of Head-On Collisions – St. Louis Car Wreck Lawyers