Construction Zone Accident Lawyer – Work Zone Accidents
Construction zone accidents typically occur because of excessive speeds, drunken or impaired driving, or because people are simply not paying attention.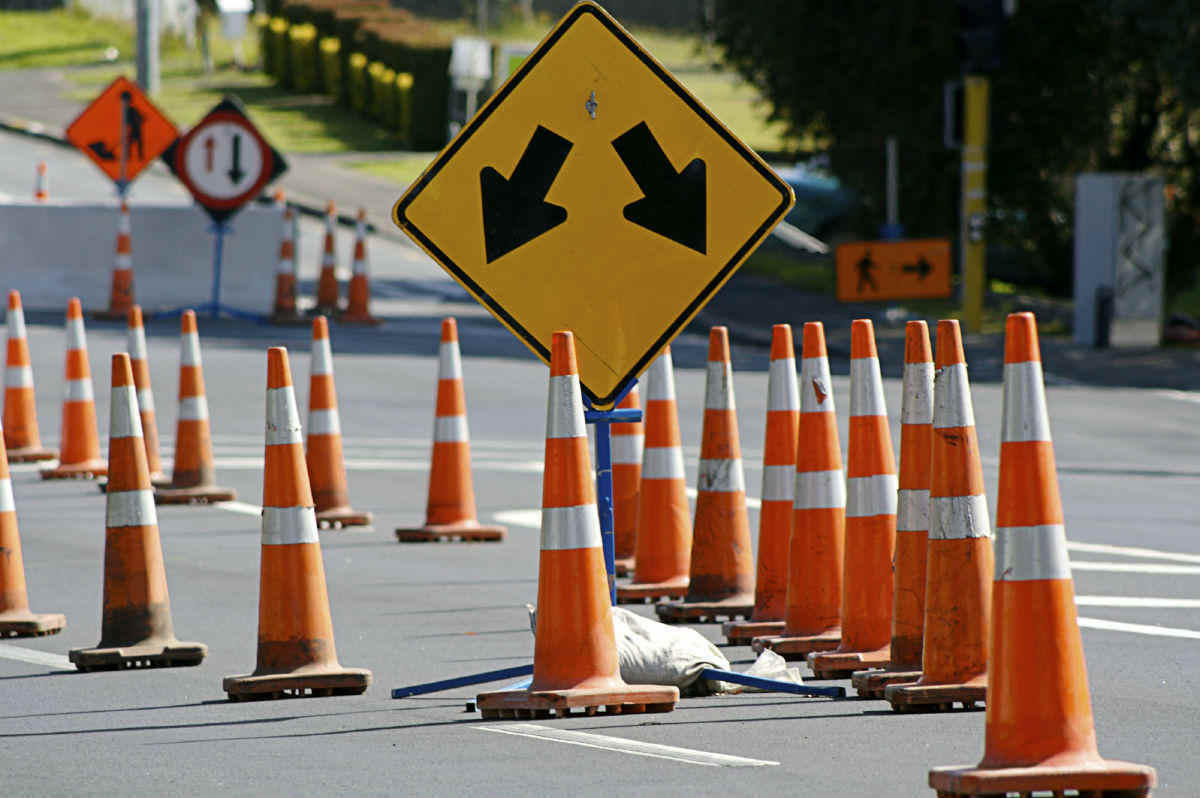 Roads have to be constructed, and they have to be maintained. However, any construction activity can prove very dangerous, especially on interstates and freeways. There is a greater volume of traffic on these roadways, and the speed limit is also higher. However, even on smaller highways and local roads, a construction zone can be dangerous, especially at night when visibility is lower.
Although traffic is contained and generally slower in construction zones, they are still a common location for traffic accidents. Interstate 64 (I-64) in the St. Louis area is a frequent construction zone. With signage and heavy equipment blocking the view, shifting and unclear lanes, and large numbers of people on the roadway, it can be extremely difficult for motorists to navigate these traffic and road conditions.
To reduce your risk of an accident, it is important to pay close attention to the posted speed limit when you are driving in a construction zone.  In addition, it is important to pay even more than the usual attention to your surroundings.  Because you may be driving in a more confined space, possibly with workers and heavy machinery close by, even a minor distraction can lead to disaster.
State and Federal regulations are in place to ensure that construction zones are properly maintained to avoid exposing drivers to dangers that would otherwise not exist.  Contractors have a legal responsibility to ensure that drivers are warned of potential dangers that arise as a result of a construction project by using signs or temporary roadway markings. However, sometimes a contractor's desire to finish a project as quickly as possible takes precedence over their obligation to make sure the construction site is safe. If this is the case, they should be held accountable for any car accidents that happen as a result.
Common causes of construction zone accidents
Construction zone accidents typically occur because of excessive speeds, drunken or impaired driving, or because people are simply not paying attention. Auto accidents in construction zones can range from head-on collisions caused by someone driving on the wrong side of the work cones to rear-end collisions caused by a driver driving too fast for the conditions.
Work Zone Accident Fatalities
According to the US Department of Transportation between 2019 and 2020 fatal crashes in work zones increased by 1.4 percent. And although there was a decrease in the amount of fatal work zone accidents caused by rear-end collisions, there was an increase in the number that resulted from speeding. Pedestrians and those on bicycles also saw a 21% increase in fatalities between 2019 and 2020.
Who is at fault?
With so many factors at play, and construction sites changing daily, proving fault can be particularly difficult in this type of accident. It may happen that there is insufficient signage, or the signs are not visible. Construction workers could be to blame for obstructing the road. It could also be the fault of a third party. For example, if a digger and driver have been hired from another company, they could make a mistake and may be held liable. It could of course be the fault of a driver too.
At The Hoffmann Law Firm, L.L.C., we represent the victims of construction zone accidents, including road construction workers struck by cars or trucks that have veered into the work zone. Attorney Christopher Hoffmann has 25 years of personal injury experience, including handling complex cases involving multiple parties.
Free Consultation with a St. Louis Car Accident Lawyer
Don't talk to an insurance claims adjuster before speaking with The Hoffmann Law Firm, L.L.C. We can help you avoid making statements that may affect the outcome of your case. The consultation is free; you don't pay unless we get you money!
Free Consultation (314) 361-4242
---