Using a cell phone while driving increases the risk of a car accident by seven times.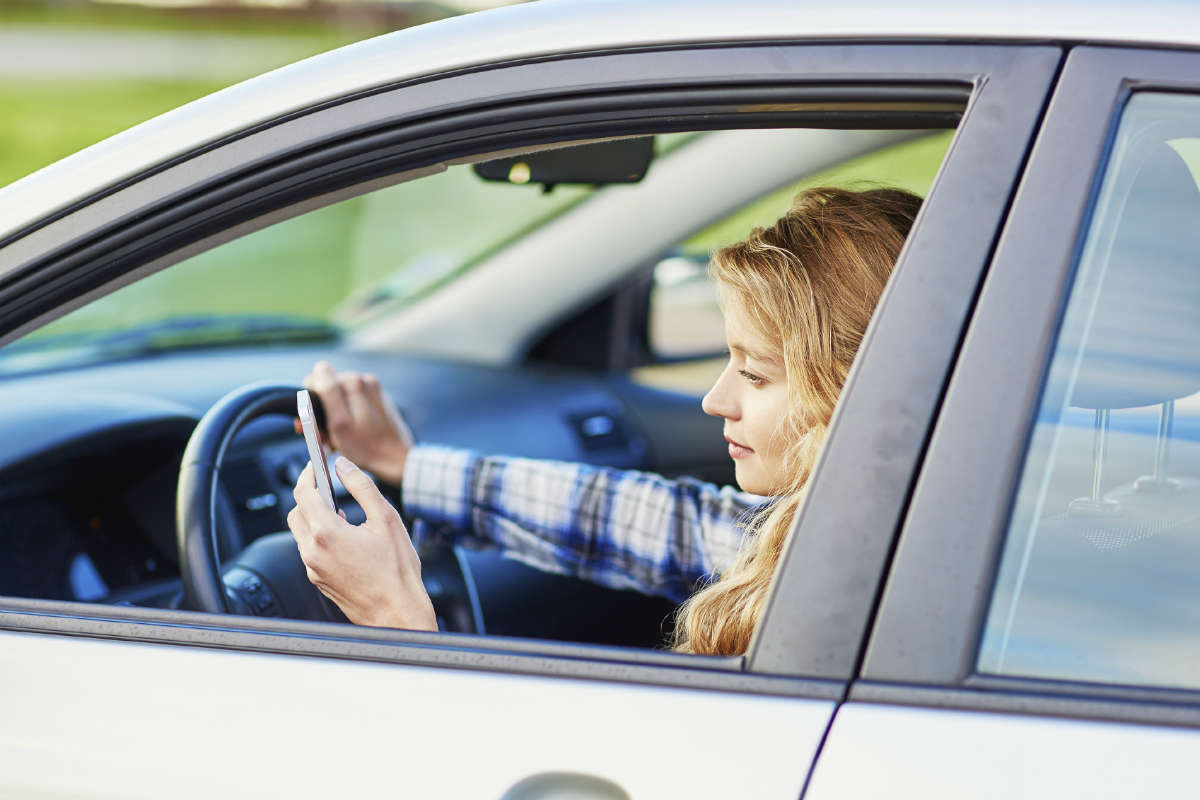 According to a recent study conducted by the Virginia Tech Transportation Institute, when younger drivers use a cell phone while driving, they are more likely to be involved in a car accident. Interestingly, the study concluded that just talking on a cell phone does not increase car accident risks.
Using a Cell Phone While Driving
The new study was conducted among 109 adult drivers and 42 teenage drivers, using surveillance cameras inside the car, a GPS mechanism, and sensors to monitor the activity of the respondents. The study was conducted to find out how cell phone activities impact car accident risks; however, it did not consider any difference between handheld and hands-free mobile phones.
The study found that dialing or reaching for a cell phone increases accident risks by seven times. Other activities that increase the risk of accidents include distractions outside of the car, eating foods, and trying to reach an item inside the car. Adult drivers are more likely to be involved in car accidents if they dial a cell phone while driving.
Reducing Driver Distractions
Researchers at the University of Utah said that the findings of the new study do not align with those of earlier studies, because most of the earlier studies concluded that talking on a cell phone increases car accident risks. They warned that the findings of the new study may not be reliable because they used sensors to track driver's distractions, but sensors cannot capture the reaction of the eyes the way in-car cameras can do.
Even though the new study did not associate car accidents with talking on a cell phone, safety experts believe that it is a good idea to avoid any kind of cell phone activity while driving. This will help drivers concentrate more on driving and reduce the likelihood of becoming distracted.
Consequences of Distracted Driving
Distracted driving is to blame for many car accidents. Car accidents caused by a driver's inattention and cell phone use may result in serious injuries and even death. It takes only a few seconds of distraction to cause a collision between two or more vehicles. Severe head injuries, arm and wrist injuries, leg injuries, neck and back injuries, and spinal cord injuries are common in car accidents. In some cases, these injuries may require long-term treatment and time off from work.
If you suffer an injury from a car accident because of a distracted driving, you may be entitled to financial compensation. Seek legal advice from a St. Louis motor vehicle accident lawyer. Call The Hoffmann Law Firm, L.L.C. at (314) 361-4242.