Pedestrian accidents are responsible for causing a death every two hours and an injury every seven minutes.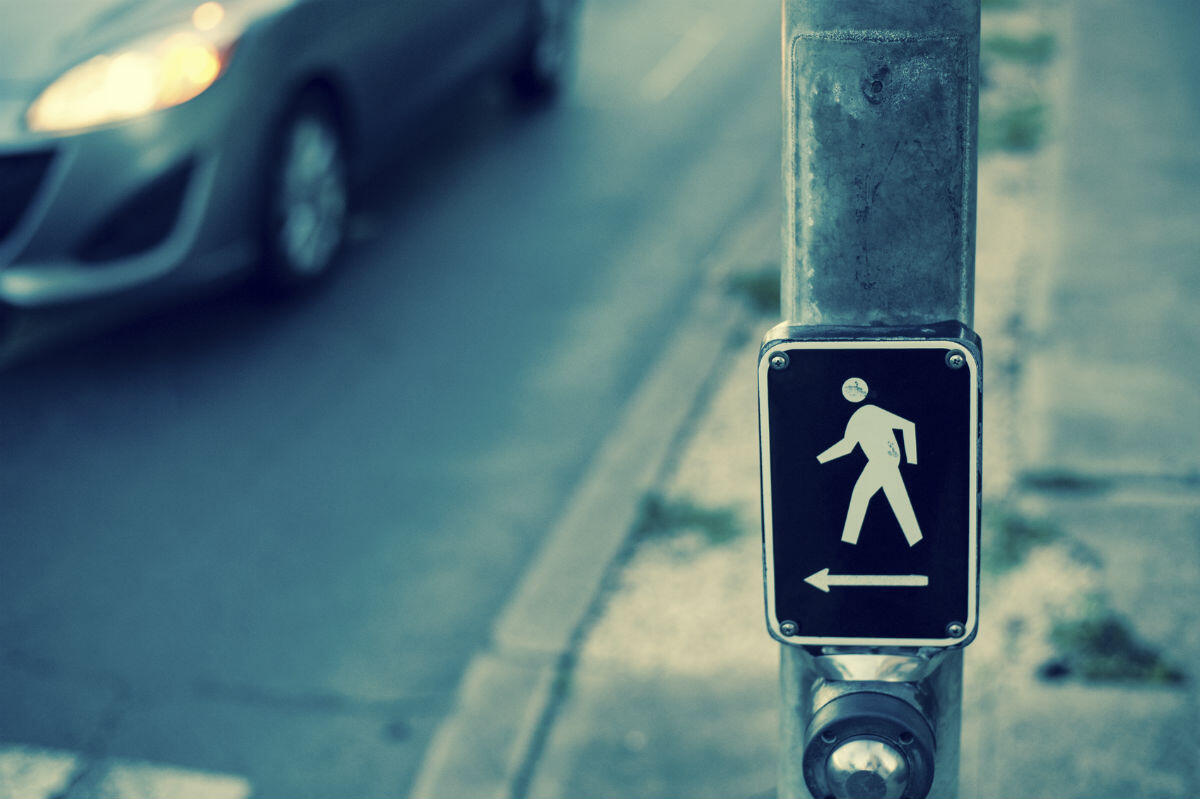 The risk of injury or death is significantly higher in cases where the pedestrian involved is a high risk individual such as a child, a senior citizen, or someone who is intoxicated. These accidents often lead to severe injuries to the pedestrian even if the driver of the vehicle remains completely unharmed. Liability in such cases is complex, especially if the pedestrian is partially at-fault for the accident. (Read – Pedestrian Accidents, What You Should Know About Your Legal Rights)
Causes of Pedestrian Accidents
In 2015, over 5,000 pedestrians are killed and another 70,000 were injured in automobile collisions. One of the most common causes of such accidents is unmarked crosswalks. These intersections make it difficult for pedestrians and drivers to recognize who has the right of way. Statistics show that three times more pedestrian injuries occur when a motor vehicle makes a left turn than when making a right turn.
Many pedestrian accidents also occur because the pedestrian is distracted while walking. It is not uncommon to see pedestrians talking on the phone or texting while walking in intersections. Eight percent of pedestrian accidents occur when the pedestrian is using an electronic device. Pedestrian accidents are 70 percent more likely to occur at nighttime and 50 percent are more likely to occur on weekends. This can be attributed to poor visibility and substance abuse. Whenever a pedestrian accident occurs, it is usually assumed that the driver is at-fault. However, the reality is that the pedestrian can be partially or completely at fault for the accident.
Recovering Damages
The pedestrian's right to recover damages is based on liability. The pedestrian may be partially at-fault for the accident:
when a pedestrian is walking against the flow of traffic
jaywalking
walking in prohibited areas such as bridges, causeways, or highways
walking intoxicated
Injured pedestrians can recover compensation based on the principle of comparative negligence. The pedestrian can recover the amount of damages reduced by the percentage of fault he or she contributed to the accident.
St. Louis Car Wreck Attorney
If you have been injured by a negligent driver, seek legal help from a St. Louis car wreck attorney. Call The Hoffmann Law Firm, L.L.C. at (314) 361-4242.
Pedestrian in Car Accident Resources
Back to School Tips from St. Louis Car Crash Attorneys – Avoid Pedestrian Accidents
Car Accidents Involving Distracted Pedestrians
Car Accidents Involving Pedestrians
Causes of St. Louis Pedestrian Accidents
Distracted Pedestrians – A Growing Concern in St. Louis
Failure to Yield Right of Way to Pedestrians
Pedestrian Accident Lawyer St. Louis – Car Accident Lawyer
Pedestrian Accident Statistics – How to Stay Safe
Pedestrian Accidents Involving Motor Vehicles
Pedestrian Accidents: What Should Know About Your Legal Rights
Runners – 8 Safety Tips That May Save Your Life
Shocking Pedestrian Accident Statistics – St. Louis Pedestrian Accident Attorney
St. Louis Auto Crash Law Firm – Pedestrians Accidents
St. Louis Car Crash Injuries – DUI Accidents Involving Pedestrians
St. Louis Car Wreck Attorneys – Who Is Liable for Pedestrian Accidents?
St. Louis Injury Lawyer, Determining Fault in an Auto Pedestrian Accident
St. Louis Pedestrian Accident Attorney – Assistance for Disabled Pedestrians
The Danger of Pedestrian Accidents at Busy Truck Stops