A new study reveals driver distraction is quite common in parking lots.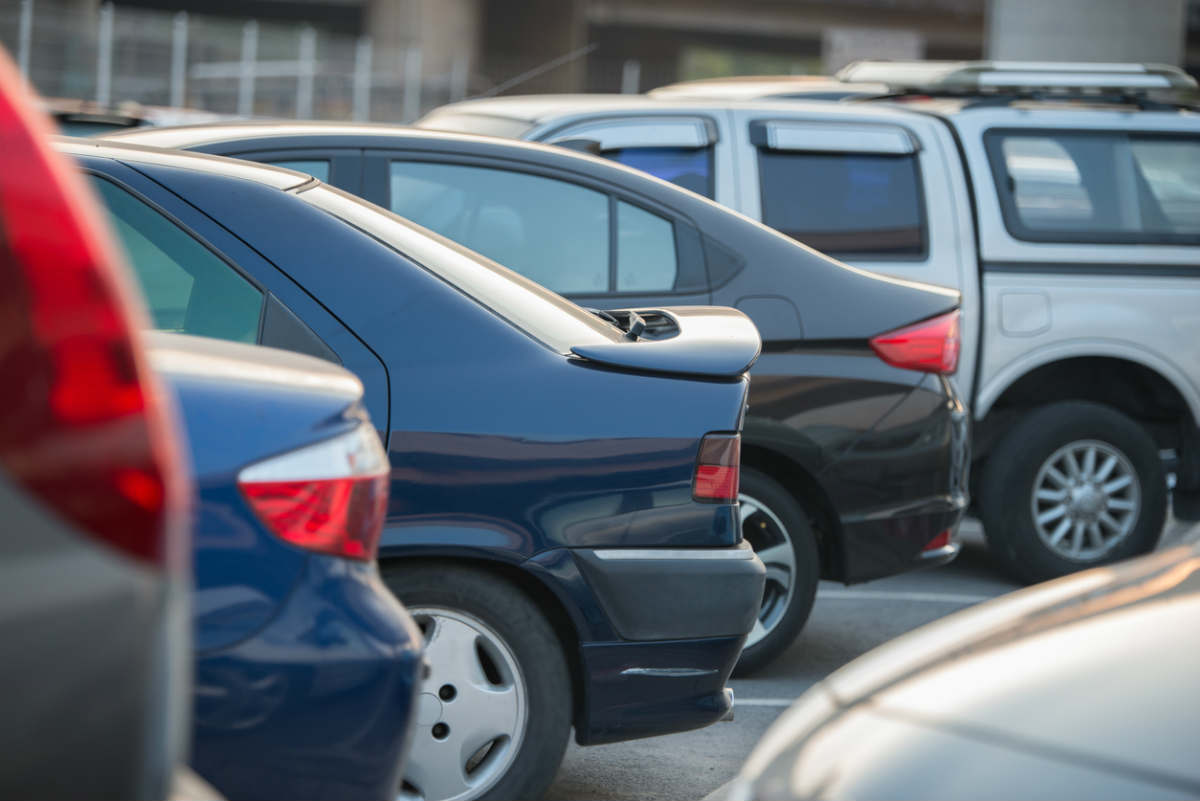 Over the past few years, the focus of traffic safety experts has shifted to distracted driving. Considering the increasing popularity of electronic devices such as cell phones and how people are becoming attached to them, distracted driving accidents are on a constant rise. While driving down a highway, you will invariably come across someone speaking on a cell phone or texting. However, a recent study has shown that driver distraction is not only common on roads, but at other places as well.
Driver Distraction in St. Louis Parking Lots
Driver distraction is a growing concern in parking lots. According to a National Safety Council (NSC) poll, two out of three drivers in parking lots are actively distracted when driving. The NSC has found that as many as 66 percent of surveyed drivers admitted to making phone calls while driving through parking lots, and another 56 percent admit to texting while driving through parking lots.
Considering the fact that so many drivers are distracted in parking lots, the NSC has urged both drivers and pedestrians to be extra careful and be aware of the surroundings this shopping season. They have also urged people to avoid all distractions while driving in parking lots.
Our St. Louis car wreck attorneys explain that parking lots are a lot riskier than most of us think. Each year, more than 50,000 auto accidents take place in parking lots and parking garages resulting in over 60,000 injuries and around 500 deaths. With the overall increase in traffic deaths across the nation, the NSC has warned that risks in parking lots could possibly increase each year.
Pedestrian Distraction in St. Louis Parking Lots
It is important to note that drivers are not the only ones who are distracted in parking facilities, pedestrians are also. In the time period between 2001 and 2011, around 11,000 pedestrians distracted by their cell phones suffered serious injuries in traffic accidents. Last year, pedestrian deaths increased over the previous year to the highest total since 1996.
NSC has urged drivers to utilize on-board systems to prevent distractions.
The NSC poll shows that 63 percent of parking lot drivers use GPS systems while driving. To counter this, the drivers should program their destinations prior to departure.
Each year, as many as 51 percent of parking lot deaths happen when drivers are reversing. NSC suggests the use of backup cameras and take other measures to look out for other drivers and pedestrians.
These simple steps can go a long way in preventing crashes and injuries.
Legal Help From a St. Louis Car Accident Lawyer
If you or someone close to you has been injured by a distracted driver in a parking lot during this busy shopping season, you may be entitled to recover compensation for medical expenses, lost wages, and pain and suffering that resulted. It is important to seek help from a St. Louis personal injury lawyer, who can protect your rights and get you the full amount of compensation you are entitled to. Call us today at (314) 361-4242 to speak to an experienced attorney at The Hoffmann Law Firm.