Following too Close – Tailgating
Following too closely behind another car is not only a traffic infraction but it increases the likelihood of an accident.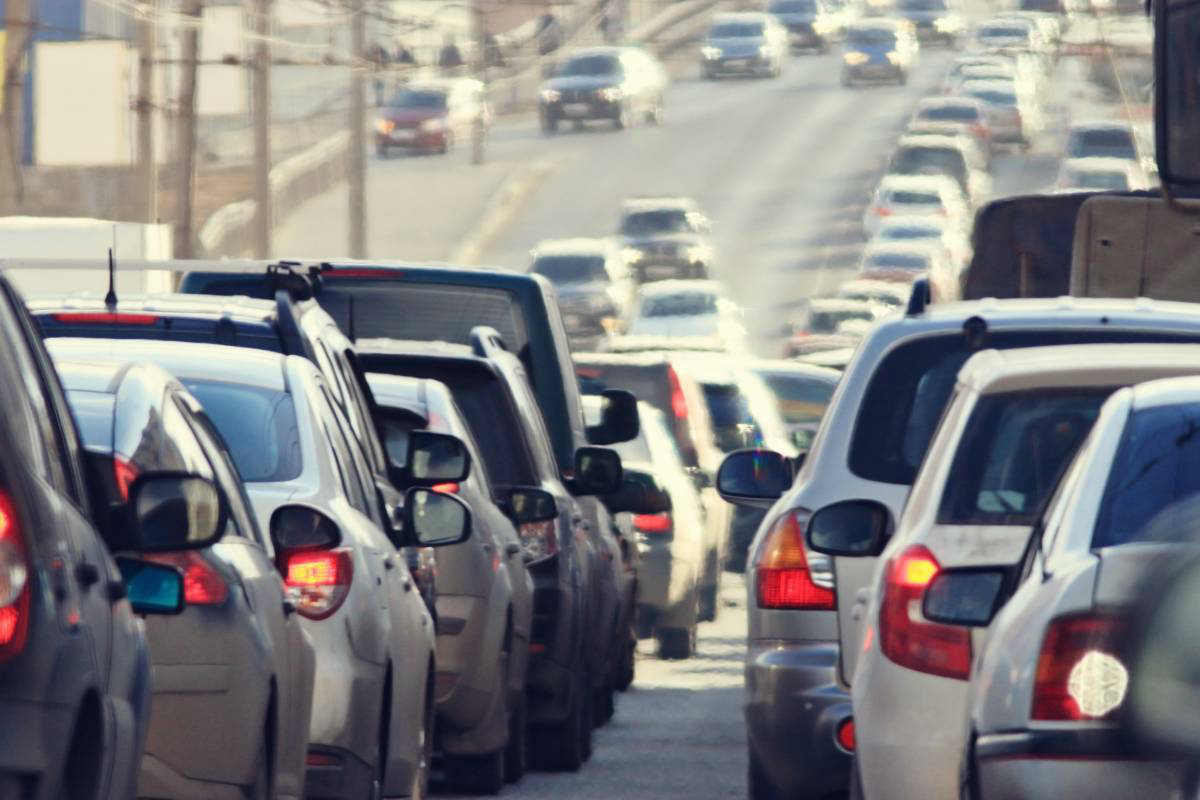 If you were recently injured in a rear end collision, chances are you were the victim of tailgating.
Our law firm can assist you in filing a car accident claim if you were injured by a driver who was following too closely behind you.
Maintaining a Safe Driving Distance
Maintaining safe distances from vehicles in front of you is an important part of driver safety. A moving car needs time to react if the car in front of them stops suddenly. This time that is not going to be available if they are tailgating you.
Driving too close accidents typically occur in urban areas where stop lights, stop signs, and pedestrian traffic all can lead to a driver stopping suddenly. When this happens with a tailgater behind you, the result is most likely going to be a rear-end collision.
Proving that the driver who hit you from behind was guilty of tailgating can be tricky without any eyewitness testimony. Our team of car accident attorneys can recreate the accident scene using the damage from both vehicles, skid marks, and the extent of your injury to prove that the driver was negligent in following too closely behind you.
Injuries in Tailgating Accidents
Accidents that are caused by tailgating can cause injuries that are relatively minor to major spinal injury or brain trauma. The speed of the car has a lot to do with how grave the injuries are, but low speed tailgating accidents should not be dismissed. These too can cause neck injury that may take months to recover from. Contact our firm after a tailgating accident and let us assess how much compensation you may be entitled to, no matter how minor you may think your injuries are.
Some drivers may not even be aware that they are tailgating, either because they are not paying close attention to the road, or were never taught what a safe driving distance is.
Drivers who take formal instruction before getting their license are typically taught the two second rule. This is an important rule to remember as it accounts for the speed at which you are driving. The two second rule is easy to follow to avoid tailgating other drivers. Pick a marker on the right side of the road and start counting from zero when the car in front of you passes it. You should not pass it until you at least reach two in your count. If you barely made it to one, then you are most likely guilty of tailgating.

Protect Yourself
To protect yourself from being injured by a driver who is tailgating, our firm recommends that you let them pass you. This is usually as simple as slightly pulling your car to the shoulder (if it is legal and safe to do so) and waving your hand out the window. Don't engage in aggressive driving tactics by slowing down purposely or allowing them to pass and then in turn tailgating them.

Our team of car accident lawyers is available to meet with you to discuss your tailgating case. An accident that was is caused by following too closely is a preventable one had the driver been following common driver safety procedures. As a victim you deserve to be compensated for the other driver's negligence. Contact a St. Louis Car Accident Lawyer at our law firm today for a free case evaluation.

Updated: