Despite knowing the dangers of the use of phones, headphones, and texting, more people on the roads are indulging in using these enticing gadgets while driving.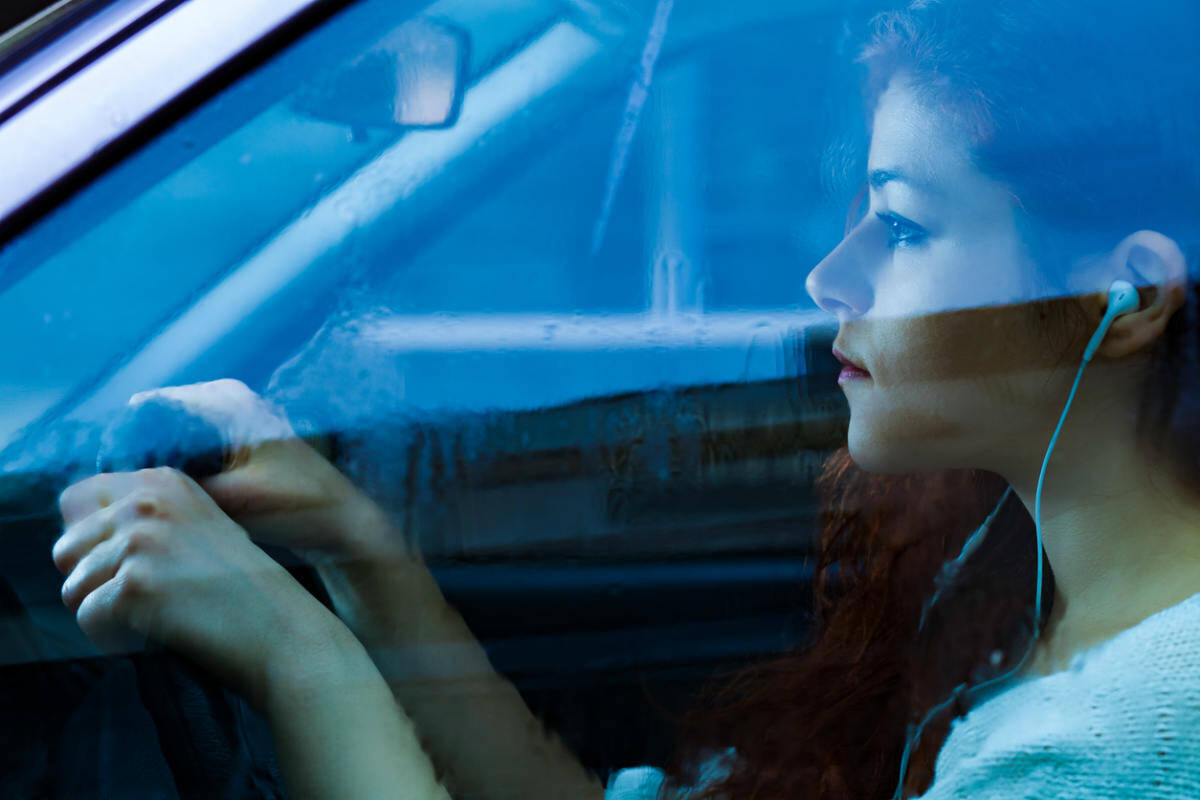 Technology, over the years, has enhanced the music-listening experience for everyone. Right from the invention of the first personal music system – the Walkman – down to exciting features available in today's smartphones, subscription to music applications, on-demand streaming music, technological advancements in the quality of music and sound delivered via noise-canceling headphones, custom-fitted earbuds, advanced quality sound systems in vehicles and many other such sound experience-enhancing equipment, music has become an integral part of life.
While wearing headphones while driving is not currently illegal under Missouri law, there are several important reasons you should avoid doing it.
Dangers of using headphones on the road
Using headphones or earbuds while on the road increases the risks of accidents as the users cannot hear a vehicle or the honking from a vehicle. Moreover, headphone usage also increases the probability of people becoming easy crime victims. Using headphones to listen to music reduces an individual's ability to be aware of their surroundings, hear, or detect any activity or motion around them.
Rise in deaths and injuries due to headphones
The number of subscriptions for paid music services has risen from eight million in 2010 to an unbelievable 41 million in 2014, a huge rise in just four years. While the numbers are great for music companies and music lovers all around, there is a growing concern with respect to increases in death rates due to on-road accidents. A report published in journal Injury Prevention by the University of Maryland, School of Medicine and the University of Maryland Medical Center in Baltimore, found that between 2004 and 2011, there were about 116 deaths reported of pedestrians wearing headphones.
In addition, the report found that since 2004 the trend in accidents, deaths, and injuries caused due to the use of headphones while driving has been consistently increasing. Between the years 2004-2005 there were 16 deaths caused due to use of headphones on the road, and by the 2010-2011 the number had increased to 47. The lead author of the report, Dr. Richard Lichenstein attributed these accidents to unintentional blindness. According to the research team, multi-tasking divides the brain's mental resource allocation to the multiple stimuli, whereas the brain has limited resources to process incoming stimuli.
Moreover, despite knowing the dangers of the use of phones, headphones, and texting, more people on the roads are indulging in using these enticing gadgets while driving or while on the road. Further research found more alarming data. According to the statistics:
About 68% of the victims were males
About 67% of the victims were below the age of 30 years.
90 percent of these accidents took place in large cities
70 percent of these accidents were fatal
55 percent of these incidents involved trains
In about 29 percent of these accidents, a warning sound was issued before the accident took place.
Regulations for the usage of headphones
Very few US states like Alaska, Colorado, California, Florida, Illinois, Georgia, Louisiana, Massachusetts, Minnesota, New York, Oregon, Ohio, Pennsylvania, Rhode Island, Washington and Virginia have regulations in place that to some extent, restrict the usage of headphones while driving, while some permit use of earbuds in only one ear. About 33 states in the US have no regulations or laws restricting the use of headphones while driving. While it is not currently illegal in the state of Missouri, it is strongly discouraged.
Victims of accidents caused due to negligent use of headphones while driving should speak with an experienced St. Louis car accident attorney at The Hoffmann Law Firm, L.L.C.  Call (314) 361-4242 – We can evaluate your claim for free and help you get the compensation you deserve!
Free Consultation with a St. Louis Car Accident Lawyer
Don't talk to an insurance claims adjuster before speaking with The Hoffmann Law Firm, L.L.C. We can help you avoid making statements that may affect the outcome of your case. The consultation is free; you don't pay unless we get you money!
Free Consultation (314) 361-4242
---
Updated: