St. Louis Auto Injury Attorney – Auto Injury Attorney St. Louis
If you or a loved one have suffered an auto injury from a car accident, call The Hoffmann Law Firm, L.L.C. today to protect your rights and recover the compensation you need.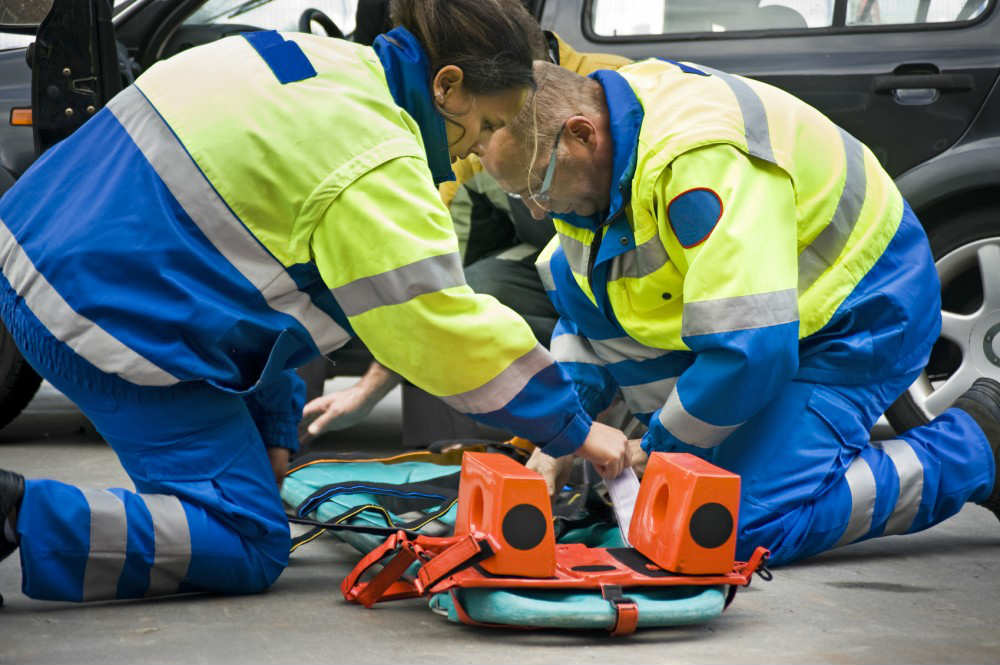 If you or a loved one have been involved in a car accident that resulted in injuries, you no doubt have a number of questions and concerns. You likely have medical bills to pay and if the injuries are severe, you may be missing work.
In addition, the other driver's insurance company may be harassing you, trying to get a statement from you that will be used against your case. In this situation, you may not know what to say or how to handle their questions.
As one of the preeminent firms helping victims of St. Louis auto injuries, we understand how to build strong auto injury cases. When you hire our attorneys, you can be confident that everything will be done to protect your rights and recover the compensation you need to move forward with your life.
What Should You Do if You've Suffered an Auto Injury?
This is a common question because many auto injury victims don't know what to do after being injured in an auto accident. Being injured can be a traumatic and difficult experience, and most auto accident victims are in a state of shock after being hit by another vehicle.
While every auto accident is unique, there are some tips that any car accident victim can follow after experiencing an auto injury:
Seek immediate medical help – the health and safety of you and your loved ones is the top priority.
Do not discuss the accident and save your apologies – after being involved in a traumatic auto accident, you may not be thinking clearly. You should limit your discussions so that you do not admit liability. Discuss the situation with the police and your insurance agent only.
Get vital information – be sure to get the names, insurance information, phone numbers and addresses of everyone involved in the accident. If you're not able to, ask that someone else do it.
Take pictures –  have someone take pictures of the scene of the accident. This helps avoid discrepancies and helps get an accurate picture of what really happened.
Take notes – it is important to write down all the details: nature of the injuries, property damage, and anything else that may be useful about the accident.
Don't accept the initial insurance offers – remember, insurance companies do not have your best interests in mind. They want to resolve your case as quickly as possible and pay as little as possible.
Contact a St. Louis Auto Injury Attorney – it is important to speak with an experienced auto injury attorney as soon as possible about your auto injury case.
At The Hoffmann Law Firm, L.L.C., our auto injury attorneys have more than 15 years of experience handling auto injury cases. Insurance companies are not out to help you, even though you have paid premiums for years. We understand their tactics and work diligently to overcome them. Our goal is to secure full and fair compensation for you so that you have the resources you need to move forward in life.
Common Types of Auto Injuries
Thousands of St. Louis drivers are involved in auto accidents each year. There are a wide range of injuries that people suffer as a result of these car accidents. Serious accidents often result in serious injuries. However, even seemingly minor fender-benders can leave it's victims with chronic neck and back pain that can last for months, even years.
Some of the most common types of auto injuries include:
If you have suffered an auto injury, you may have sustained serious injuries. This may result in medical bills, lost wages, lost earning potential, and long-term medical treatment. Depending on the type of auto injury, and severity, will determine what sort of compensation you need.
How a St. Louis Auto Injury Attorney Can Help!
Hiring a St. Louis auto injury attorney helps you understand your legal options and the best strategies for full and fair compensation from an auto accident or truck accident claim.
At The Hoffmann Law Firm, L.L.C., we only handle auto injury claims. By focusing our practice on car accidents, we are in a better position to provide you with important information — especially information regarding the value of your claim and the strengths and limitations of your case.
Contact a St. Louis Auto Injury Attorney
If you or a loved one were seriously injured in a St. Louis auto injury, you can call our office at (314) 361-4242. We offer a free initial consultation with a lawyer in all personal injury cases, and you never pay attorney fees unless we recover compensation for you.
Car Accident Practice Areas
Car Accident Lawyer Ballwin
Car Accident Lawyer Chesterfield
Car Accident Lawyer Clayton
Car Accident Lawyer Des Peres
Car Accident Lawyer Kirkwood
Car Accident Lawyer Near Me
Car Accident Lawyer St. Louis
Illinois Car Accident Attorney
Missouri Auto Accident Attorney
St. Louis Accident Attorney
St. Louis Accident Lawyer
St. Louis Auto Accident Attorney
St. Louis Auto Accident LawyerSt. Louis Auto Crash Attorney
St. Louis Auto Crash Lawyer
St. Louis Auto Injury Attorney
St. Louis Auto Injury Lawyer
St. Louis Auto Wreck Attorney
St. Louis Auto Wreck Lawyer
St. Louis Automobile Accident Attorney
St. Louis Automobile Accident Lawyer
St. Louis Automobile Crash Lawyer
St. Louis Car Accident AttorneySt. Louis Car Accident Lawyer
St. Louis Car Crash Attorney
St. Louis Car Crash Lawyer
St. Louis Car Injury Attorney
St. Louis Car Injury Lawyer
St. Louis Car Wreck Attorney
St. Louis Car Wreck Lawyer
St. Louis County Car Accident Lawyer
St. Louis Motor Vehicle Accident Lawyer
Personal Injury Practice Areas
Boating Accident Lawyer St. Louis
Bus Accident Lawyer St. Louis
Company Car Auto Accident Lawyer St. Louis
Bike Accident Lawyer St .Louis
Detached Trailer Accident Lawyer St. Louis
Dog Bite Lawyer St. Louis
Dump Truck Accident Lawyer St. Louis
Emergency Vehicle Accident Lawyer St. Louis
Forklift Accident Lawyer St. Louis
Garbage Truck Accident Lawyer St. Louis
Motorcycle Accident Lawyer St. Louis
Multi-vehicle Accident Lawyer St. LouisNon-traffic Related Vehicle Accident Lawyer St. Louis
Off-road Vehicle Accident Lawyer St. Louis
Passenger Van Accident Lawyer St. Louis
Personal Injury Attorney St. Louis
School Bus Accident Lawyer St. Louis
Single Vehicle Accident Lawyer St. Louis
Taxi Accident Lawyer St. Louis
Test Drive Accident Lawyer St. Louis
Truck Accident Lawyer St. Louis
Uber Accident Lawyer St. Louis
Workers Compensation Lawyer St. Louis

Updated: