If you are having a hard time getting an insurance company to cover the cost of your car accident, it is important to seek legal help.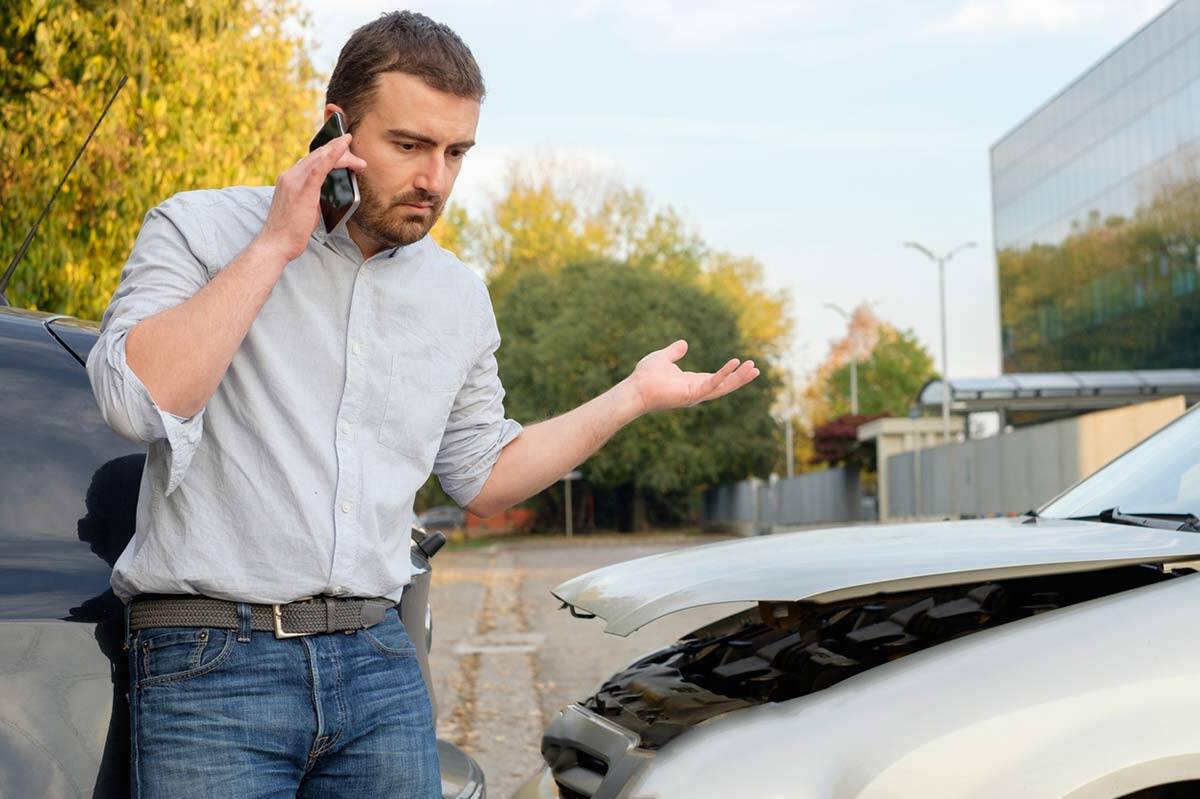 In the state of Missouri, drivers are required to carry a state-issued driver's license, a copy of their car's registration and the mandatory minimum insurance. The mandatory minimum is basic liability insurance. This is coverage to protect both drivers when there is an accident. When you have liability insurance, it pays for both your injuries and the injuries and damages for the other driver if you are found to be at fault and negligent in the accident.
If You are the At-Fault Party
Negligence means that you are deemed the person who is liable for the accident, because you either did something that directly led to the accident happening, or that you failed to take action and that specific failure led to the accident. If you are found at fault, although liability insurance will cover your injuries, it won't cover any damage that you sustain to your car or your property, unless you have additional coverage.
If the Other Driver is At-Fault
If you are in an accident and the other driver is determined to be the at-fault party, then you have no deductible for either your injuries or any damages that you sustain from the accident. However, if you were at fault for the accident and you have collision coverage, then you will have a deductible for your own damages. If you do not have collision insurance, then you won't have any deductible because you would be fully financially responsible for all of your repairs and any property damage.
If You Have Collision Insurance
Collision insurance is coverage that you can add to your policy, so that your property and damages will be paid for if you are in an at-fault accident. You need to know that it does come with a deductible. The deductible is the amount that you are responsible to pay before the insurance company will begin to pay for repairing your car. If you decide to have collision insurance added to your policy, your premium costs will be depend on two factors: the cost of your car and the deductible amount that you choose.
If you have a car that is barely worth anything, then there are times that collision insurance makes very little sense. Unless you get a very low deductible – which is more expensive – then you will probably pay more in premiums than it would cost to fix any repairs. If you own a very expensive car, however, then collision insurance does make sense.
The key is to determine how much you can reasonably pay out of pocket before the insurance company kicks in to pay the rest, and how much you want to spend per month. For a more expensive car, collision insurance is highly recommended, but only you can determine how much you are willing to pay and how much you want to spend monthly to ensure that your car is covered if you are in an accident.
Consult a St. Louis Car Accident Attorney
If you are going to take out collision insurance, make sure to stay on top of it as the car ages. That is true of any insurance policy – as life situations change or cars age, you will want to check the best rate periodically. If you are having a hard time getting an insurance company to cover the cost of your car accident in Missouri, it is best to consult a St. Louis car accident attorney to help you recover your losses.
24 Hour Attorney Call Center (314) 361-4242 : Our car accident lawyers fight to get compensation for accident injury victims.