Trash Truck Accident & Trash Truck Accidents
Talk to a lawyer for Free 24/7 (314) 361-4242 :: Our Truck Accident Attorneys fight to get compensation for injury victims. Don't talk to an insurance claims adjuster before you speak with a lawyer!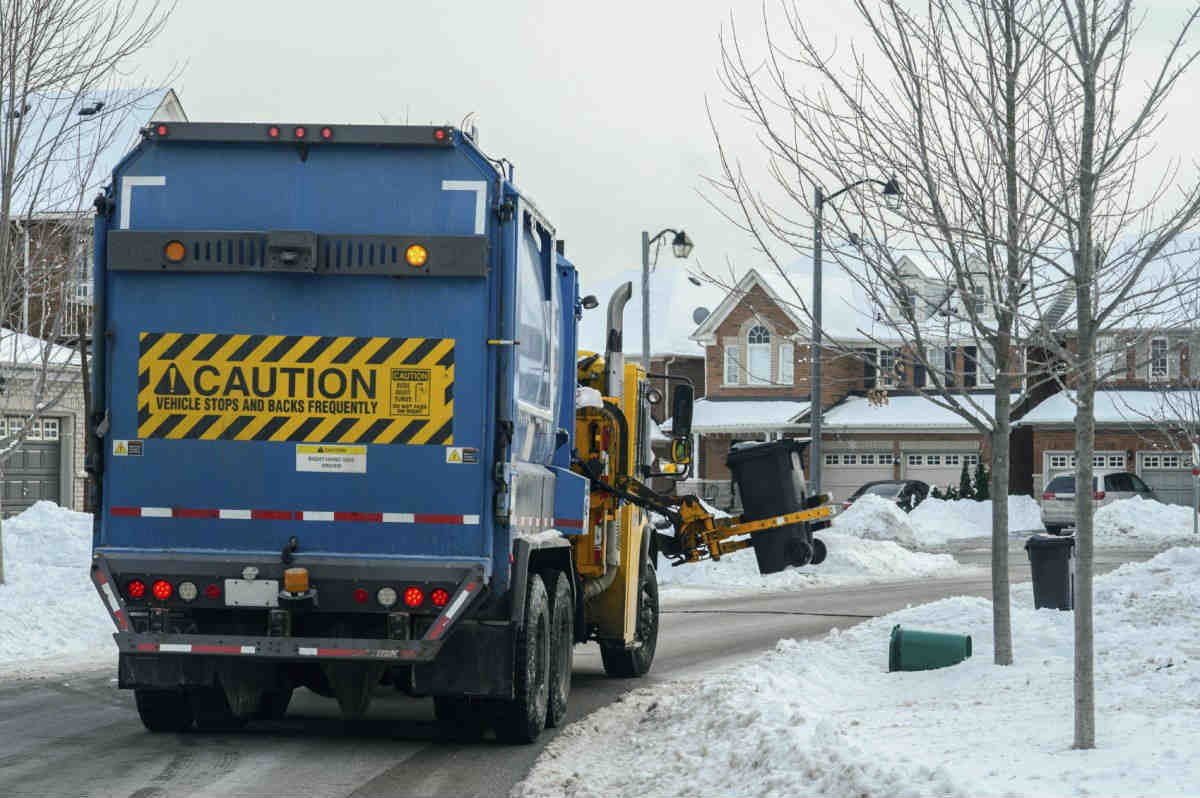 Garbage trucks provide a very valuable service for the residents in and around the St. Louis area. They remove and deposit our trash on a regular basis. However, as with any large truck on the road, they often present dangers for other motorists and pedestrians because of their weight, size and bulky dimensions.
Thousands of people are involved in accidents with commercial trucks each year. Accidents that specifically involve garbage trucks have one of the highest incidence rates of serious, even fatal injuries.
At The Hoffmann Law Firm L.L.C., we have 25 years of experience handling complicated and serious accidents involving cars and commercial vehicles.
Causes of Garbage Truck Accidents
Determining the cause of an accident is very important because we need to know if it was human error, mechanical failure, or a combination of the two. Some of the common causes of garbage truck accidents include:
Trash trucks make frequent stops, each time creating an opportunity for an accident.
Backover accidents – garbage trucks often back up endangering other motorists or pedestrians.
Garbage trucks that are not maintained – lead to brake failure, overweight loads, and hydraulic failure
Trucks driving through tight or crowded streets can cause property damage or injuries.
Pedestrian accidents – garbage trucks can even unknowingly hit people or cyclists on the road.
Negligent driving – if the truck driver was not trained properly, is unqualified, is under the influence, is reckless or is simply not paying attention, accidents can occur.
As with all commercially owned trucks, garbage trucks are generally backed by companies that have substantial financial and legal resources. As one of the preeminent law firms helping victims of St. Louis car accidents, we understand how to build strong cases. When you hire our firm, you can be confident that everything will be done to protect your rights and recover the compensation you need.
Contact an Experienced Garbage Truck Accident Lawyer
If you or a loved one have been involved in an accident with a garbage truck, or any other commercial vehicle, contact The Hoffmann Law Firm today!
Our sole focus is on helping the victims of truck accidents receive full and fair compensation. To increase the chances for a positive outcome, our firm prepares every case as if it will go to trial: investigating the accident, interviewing witnesses and gathering evidence to prove the other driver was at fault. We are fully prepared to handle the most complicated cases. Call us at (314) 361-4242 to request a free consultation.