Do your best to avoid accidents involving cyclists by following these seven tips.
Car accidents involving pedestrians and cyclists are some of the worst of them. There are two reasons why. The first is damage to health, which is often significantly higher than those involving two vehicles. The second is the financial consequences that come with it, as worse medical outcomes lead to higher costs. Do your best to avoid these damaging accidents by following these seven tips.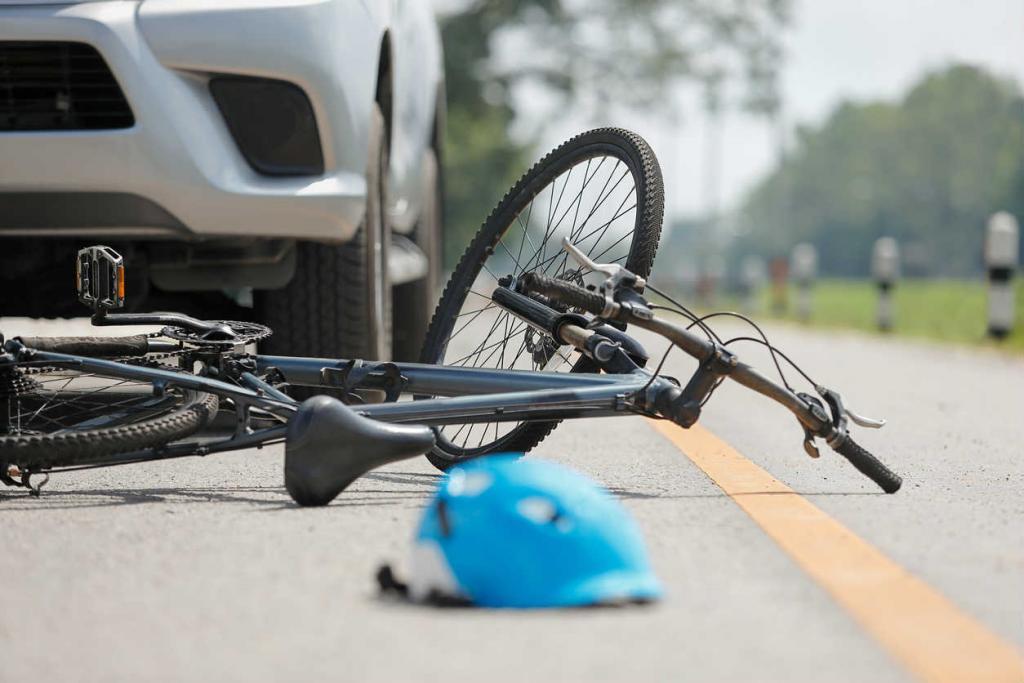 Always Check Your Blind Spot

The most common way in which people hit cyclists is taking a right turn at an intersection. What happens is that drivers look in their side mirror, don't see anyone, and move their car over to take a turn. Unfortunately, they don't realize that a cyclist was in their blind spot and a collision takes place as a result.
Use Your Headlights When Appropriate

Visibility is another significant issue that leads to crashes. While a biker should wear reflective clothing to counteract this issue, you must also do your part by using your headlights. The conditions where this adjustment is appropriate are nighttime and inclement weather, both of which are low in light.
Be Aware of Your Surroundings

No matter where a cyclist is, you shouldn't hit that person if you are paying attention. Doing so mostly comes down to resisting distractions like phones, eating, putting in makeup, and more. If you do, you will know where every car, cyclist, and pedestrian are around you and will likely avoid accidents with them.

Drive Defensively

Being aggressive on the road is always a bad idea. It gets even worse when you're around cyclists, given that they do not have any protection. For this reason, your best bet is being as defensive as possible around them.
Pass Safely

Bikers are often either partially or fully in your lane. They also generally don't travel as quickly as cars, which leads to people passing them. When you do so, make sure you have room in the lane next to you so that you can have a safe buffer between you and the cyclist.

Resist Getting Angry

Many people get angry with cyclists for a variety of reasons. Whether they are justified or not, you cannot lose your cool and drive in a vindictive manner. This behavior can only lead to adverse outcomes.

Communicate With Them

Lastly, making eye contact and giving hand signals goes a long way with anyone on the road, bikers included. Effective communication will help keep you out of a costly collision.

No matter which role you play in a cyclist accident, the results will not be favorable. What you can do to avoid them is follow the seven tips on this list, act with common sense in mind, and follow all of the rules of the road. Still, things can go wrong despite your good behavior. If you or a loved one have been injured in a St. Louis car accident, give us a call today at (314) 361-4242 for a FREE Case Evaluation.