An ejection injury is possibly among the worst types of injuries one can suffer in a car accident.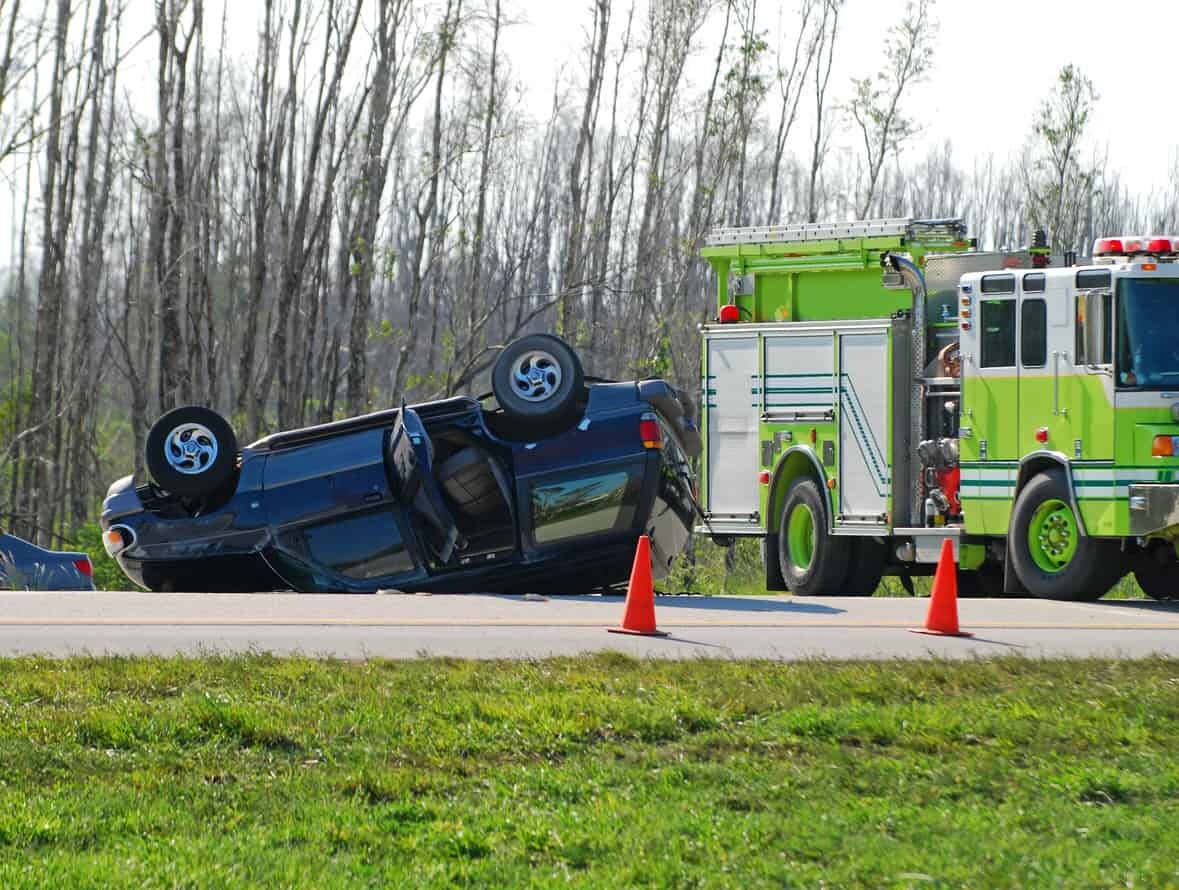 Unfortunately, children face a greater risk of suffering these injuries in a crash. It's important for all passengers to wear seatbelts and to keep children properly buckled up in an age-appropriate car seat. When passengers do not buckle up, or when the child is not secured in the safety seat, a crash can lead to serious ejection injuries. In this post, St. Louis auto accident attorney will discuss this in detail.
About car accident ejection injuries
The primary cause of ejection injuries is when unbuckled passengers get thrown out of a window, windshield, or the door during a crash. There could be several contributing factors including driving under the influence of alcohol, speeding, malfunctioning seat belt, broken doors, improper car seat installation and a rollover.
Vehicle ejection types:
Partial: When a body part crashes through the glass or outside of the car, however, the whole body is not thrown out. The appendage that is outside of car can get crushed if there is a rollover crash. The victim can also suffer head and spine injuries
Complete or total: The person is completely thrown out of the car.
Types of injuries sustained in ejection
A high impact crash that involves significant momentum can cause total ejection, and when it happens, the resulting injuries can be serious. The injuries may include broken bones, cuts, traumatic brain injuries, concussion, fractured spinal column or skull, torn ligaments and muscles, excessive bleeding, loss of limbs, paralysis or even death.
Ejection Injuries in Children
The fatality risk among children is serious car crashes is much greater compared to adults. Children less than four years of age have the highest fatality rate. The most common type of injury reported among children s traumatic spinal injury, which is often caused by failure to use child safety seats or child restraints properly.
Buckle up to prevent injuries
Using a seat belt properly can significantly reduce the risk of ejection from a vehicle. You must ensure that your seatbelt is buckled properly and that any children in the vehicle are properly restrained. Perform routine car safety seat checks to ensure that your kids ride safely. It is also important to make sure that your car seats are properly installed.
Ejection risk also depends on type of glass
The type of glass in the side windows of your car can also impact the ejection risk. If you have traditional glass, the chances of it getting shattered and partial or complete ejections occurring are high. Laminated glass does not shatter easily, and can protect you and your family against ejection.
Has your child suffered an ejection injury? If your child has suffered an ejection injury in a car crash caused by another driver's negligence, you should immediately seek help from a competent St. Louis accident lawyer and initiate a claim.
Talk to a Lawyer for Free 24/7 at (314) 361-4242!