One of the first things a prospective buyer does when contemplating a new vehicle is take it for a test drive.  If you are involved in an accident during a test drive, who pays for damages and any medical bills incurred?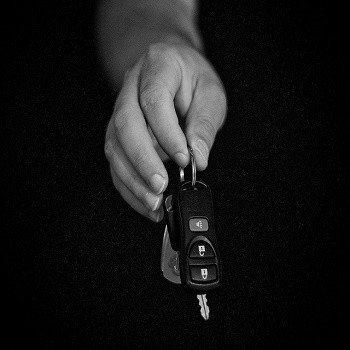 Before making the investment we want to get a clear idea of just how well our new car will ride. A salesman will accompany you as you drive around trying out all of the new features. So what happens if you are involved in an accident while out in a dealership owned vehicle? Are you responsible for the damages you caused, or if the accident was not your fault, who is going to pay your medical bills? A Missouri car accident attorney can answer all of these questions for you and help see to it that you recover any incurred losses.
A Clear Case of Negligence
In Japan this past November, the Mazda Motor Corporation held a test drive event to show a new braking system their cars were equipped with. During one demonstration the brakes failed and the driver and Mazda employee crashed into a fence, causing whiplash to the client and a broken arm to the employee. Of course, for the moment Mazda has suspended these test drive events until the problem is corrected. Had this been a dealership in Missouri, the customer would, of course, had a clear case of negligence against the Mazda corporation and the dealership.
How Fleet Insurance Works
Most test drive accidents are not that simple. A car dealership is required to carry fleet insurance. This covers all of the cars on their lot. While they ask you for proof of a driver's license before handing over the keys, they do not ask about your own insurance. The fleet insurance policy should consider any test driver an insured driver and cover all the damages caused in an accident. If you were not liable for the accident, they would still pay you compensation but then file their own claim against the negligent driver.
The fleet insurance should also cover the damages if you were at fault. If the car dealership is asking you for your own insurance information, consult with an attorney before handing it over. The insurance carrier for a Missouri motorcycle dealer attempted to refuse payment for damages when one of its customers was involved in an accident while test driving a new bike. There were multiple victims in the case with varying degrees of injuries. The Missouri motorcycle accident attorney not only successfully won the million dollar policy limits, but he was also able to argue bad faith on the part of the insurance carrier and win additional damages nearing close to three million dollars for the accident victims.
Umbrella Policies
Most reputable car and motorcycle dealers will not only carry extensive coverage on their fleet, but they will also cushion that with an umbrella policy. Umbrella insurance is blanket insurance that will cover any monetary damage above and beyond the limits of the lesser policy. This is essential insurance for any person or business who has a lot to lose if they are found negligent in a lawsuit.

While test driving a new vehicle, feel confident that you are covered by insurance, but still drive safely and pay close attention to the road. If you are unfortunately hurt in an accident, consult with The Hoffmann Law Firm, L.L.C. We will help ensure that the dealership does not try to put the burden of compensation in your hands.

Call (314) 361-4242

or fill out our

Online Contact Form

to schedule a free consultation with a

St. Louis auto accident attorney

.

Updated: