Each year, over 4,000 pedestrians are killed in collisions with motor vehicles.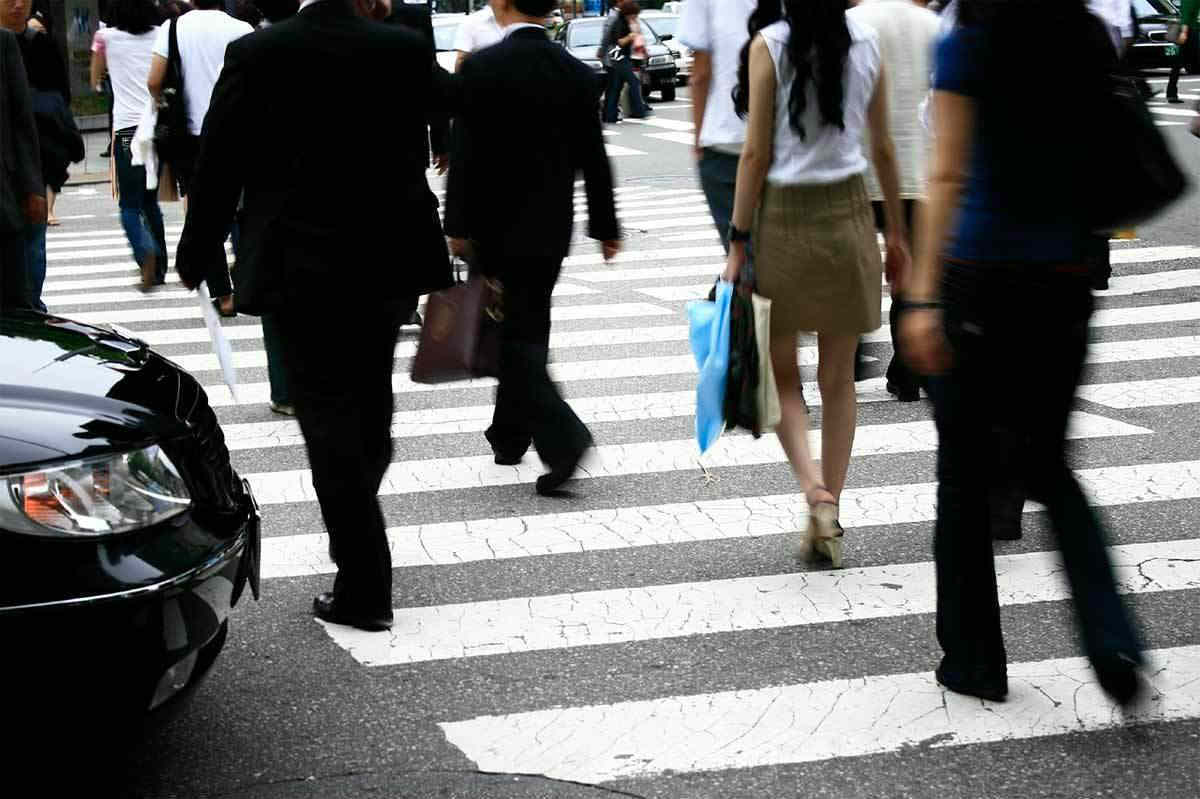 Car accidents are normally associated with collisions between two vehicles, twisted metal, and broken glass. However, over 4,000 pedestrian accidents involving motor vehicles happen each year. While these accidents only involve one vehicle, they can still cause a good amount of damage and horrible injuries.
Definition of a Pedestrian
People walking on the road, using roller blades, a roller skate, skateboard, scooter, or other non-motorized transportation, with the exception of bicycles, are considered pedestrians. This category also includes people in wheelchairs, motorized wheelchairs or motorized chairs, and children having fun along the sidewalk. Pedestrian accidents are not rare occurrences. The National Highway Traffic Safety Administration and Insurance Institute for Highway Safety made the following report in 2012:
4,743 pedestrian deaths in the U.S. were caused by motor vehicle crashes.
Hit-and-run drivers caused 19% of pedestrian fatalities.
14% of the people who died due to motor vehicle crashes were pedestrians.
30% of pedestrian deaths happened at intersections.
73% of pedestrian deaths happened in urban areas.
15% of pedestrians killed due to motor vehicle accidents were at least seventy years old.
Children no older than 15-years old accounted for 18% or around 14,000 of pedestrian injuries.
Pedestrian Accidents
Reasonably-alert drivers normally focus on other vehicles on the road. A driver may not notice other people along the roadway, including cyclists and pedestrians. An automobile driver is at times so engrossed in the task of driving that he or she may fail to notice the activity around the road. This is a cause of a large number of vehicle accidents involving pedestrians. Pedestrian accidents normally occur when:
The driver is turning along an intersection, a parked car, or a garage.
The pedestrian crosses a parked car while a vehicle is passing through.
A vehicle is emerging from a garage or a parking space while moving backwards.
Responsibilities of Drivers
The duty of a careful driver is not limited to other vehicles on the road. The duty includes care for other road users, including pedestrians, bicyclists, motorcyclists, and people using wheelchairs. Drivers should drive defensively and avoid being aggressive on the road. It is also important for drivers to be extra careful when they drive in areas where children are likely to be present, such as residential communities, shopping malls, school zones, and parks.
The importance of this point is that children are typically unaware of their surroundings along with the potential risk posed by moving vehicles. Drivers may not immediately notice the children when they drive along the road. Parents should also teach their children about the risk posed by roads and moving vehicles. This is particularly true when it comes to walking along parked cars and intersections.
Help for Injured Pedestrians
Pedestrians injured in motor vehicle accidents may receive some benefits under the law. These benefits include reimbursements for medical expenses and lost wages. If you have been injured in a road accident as a pedestrian, it is important that you seek help from an experienced St. Louis car accident attorney. Call The Hoffmann Law Firm, L.L.C. at (314) 361-4242 for a free consultation.

Updated: