The key to preventing these accidents is to secure any luggage firmly to your vehicle.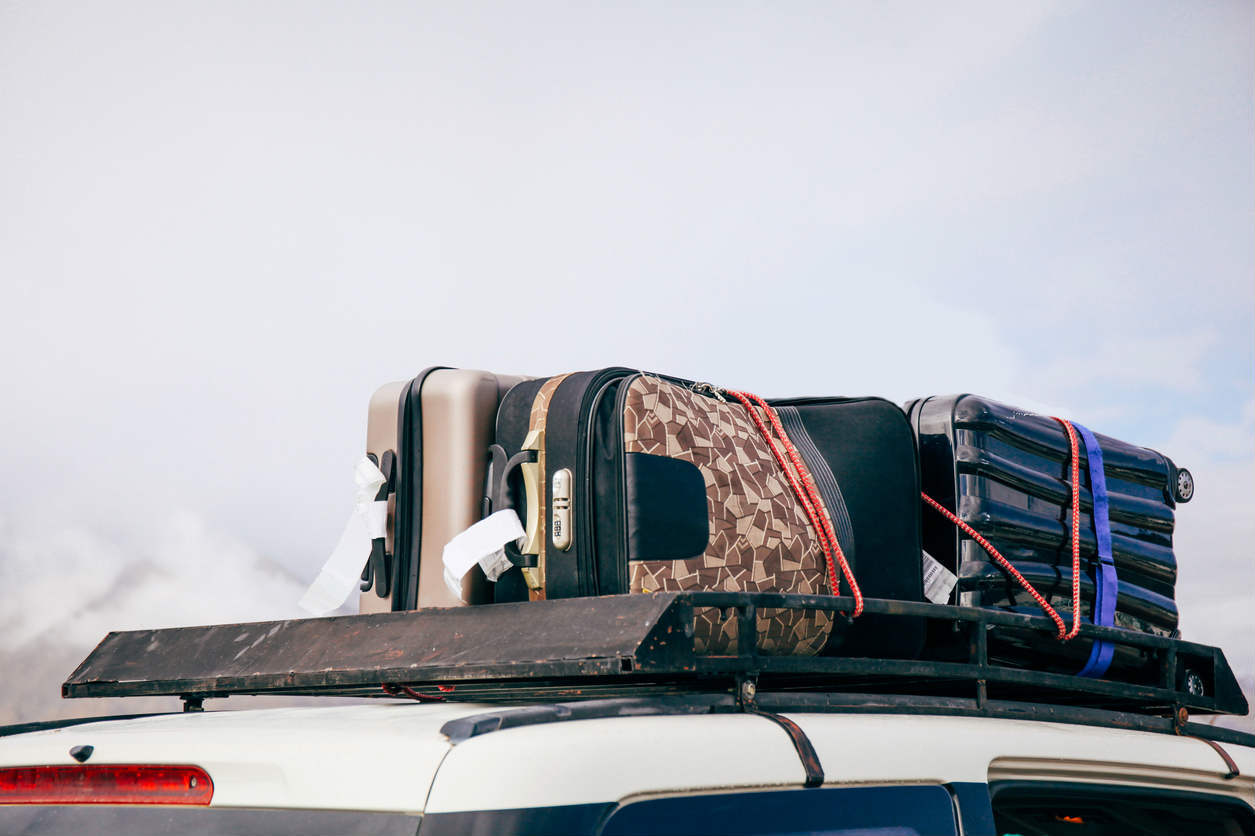 We often haul luggage, baggage, camping equipment, and other materials on our vehicles, but a little mistake in securing the load can cause a major accident. This generally happens because the driver is distracted by the fallen load. Our St. Louis car wreck lawyer knows how poorly secured cargo can cause serious accidents.
How road debris from moving vehicles can cause accidents
Between 2011 and 2014, over 20,000 road debris-related accidents were reported by the American Automobile Association (AAA). These accidents resulted in around 500 deaths and 39,000 injuries. Objects fall off the vehicle due to the unsecured loads or improper maintenance. The most common types of road debris include:
An unsecured load like appliances or furniture
Parts hanging out from the vehicle like tires, tailpipes, and mufflers etc.
Trailers separating from the vehicle because of the wrong attachment
When the loads fall off the vehicle, the drivers often end up applying their brakes suddenly, which can cause skidding. This can lead to a serious car accident. AAA has reported that 37 percent of the road debris related deaths occurred because the driver swerved in order to avoid hitting an object on the road.
Preventing Road Debris Accidents
The key to prevent these accidents is to secure the loads firmly to the vehicles. For example, one should never secure the items to the back of the car or secure big items on the vehicle's roof. When you have to haul a lot of cargo in your vehicle, you should keep the following in mind:
Secure the load with a rope or net
Large objects like a furniture item or an appliance must be tied directly to the vehicle and not be kept on the roof
Before driving, make sure that the load is secured properly and once you start driving, check the load after every few miles to avoid accidents
Other than these tips, AAA recommends regular vehicle checks to ensure that the vehicle is in a good state.
Replace your worn-out tires immediately
To prevent tire blowouts, keep them properly inflated and check them regularly
Keep a check on the vehicle hardware and if loose, remove that part and secure it properly
Get your vehicle checked from a professional mechanic
Accidents caused due to road debris are easily preventable. When such an accident occurs, it is important to find the driver responsible for the accident and hold him liable for your losses.

If you have been injured in an accident caused by unsecured loads, you should contact a competent

St. Louis accident lawyer

at The Hoffmann Law Firm, L.L.C. to learn more about your legal rights.

Call (314) 361-4242 today for a free case evaluation.

Updated: