A bike accident involving an automobile can be devastating, and result in permanent disability or even death.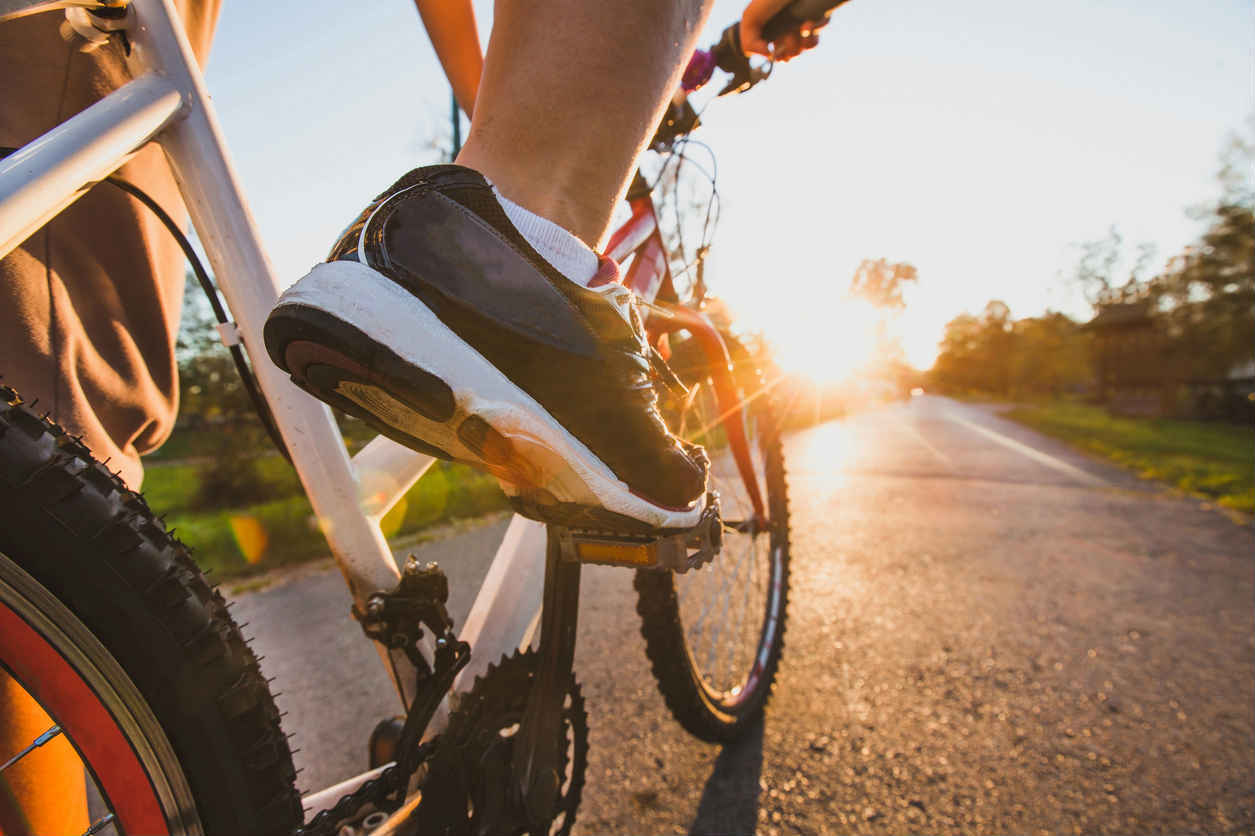 If you are a bicyclist in St. Louis or Missouri – whether you're commuting to work on a bicycle, or you're training for a long bicycle race or triathlon – you'll know that St. Louis is considered bike-friendly, with more miles of dedicated bike lanes than Seattle.
As St. Louis car accident attorneys know, bike accidents still can happen, and they can cause serious injuries, or even be fatal. Fatal bike and pedestrian accidents are, unfortunately, still common in the city.
In this article, we'll look at some safety tips that can help you stay safe on the roads and bike trails.
1. Take Out Those Headphones
Even if you are on a dedicated bike trail, riding with headphones is a terrible idea. You should be alert in order to hear cars nearby which may not see you – and music blocks out your hearing.
2. Always Signal Your Turns
If you don't signal your turns by raising an arm, drivers may try to pass you on the left or right – and hit you as you begin to turn. Learn how to signal properly. This makes you visible to drivers and helps indicate your path of travel, ensuring your safety.
3. Avoid Confrontation with Angry Drivers
Unfortunately, some drivers may not understand that you have the right to the whole lane and will honk at you, yell at you, or otherwise harass you. Do not confront them, and don't continue to ride near them.
Stop riding, pause for a little while, and allow them to drive away from you. An angry driver is more likely to harm you while riding your bike, either purposefully, or accidentally while trying to pass you in a dangerous area.
4. Be on the Lookout for Cars Pulling out of Intersections and Driveways
One of the most common accidents is the "right cross" where a car pulls out of an intersection, driveway, or other road in front of you, without seeing you. Slow down at these intersections, wave to get the attention of the driver, and ride in the middle of the lane to ensure you're seen.
5. Put Lights on Your Bike (And Helmet!)
Bike lights help make you more obvious in both day and night, especially if they are very bright. You should have lights on your bicycle – and ideally, on your helmet. Lights make it much easier for drivers to see you, particularly in the morning and evening.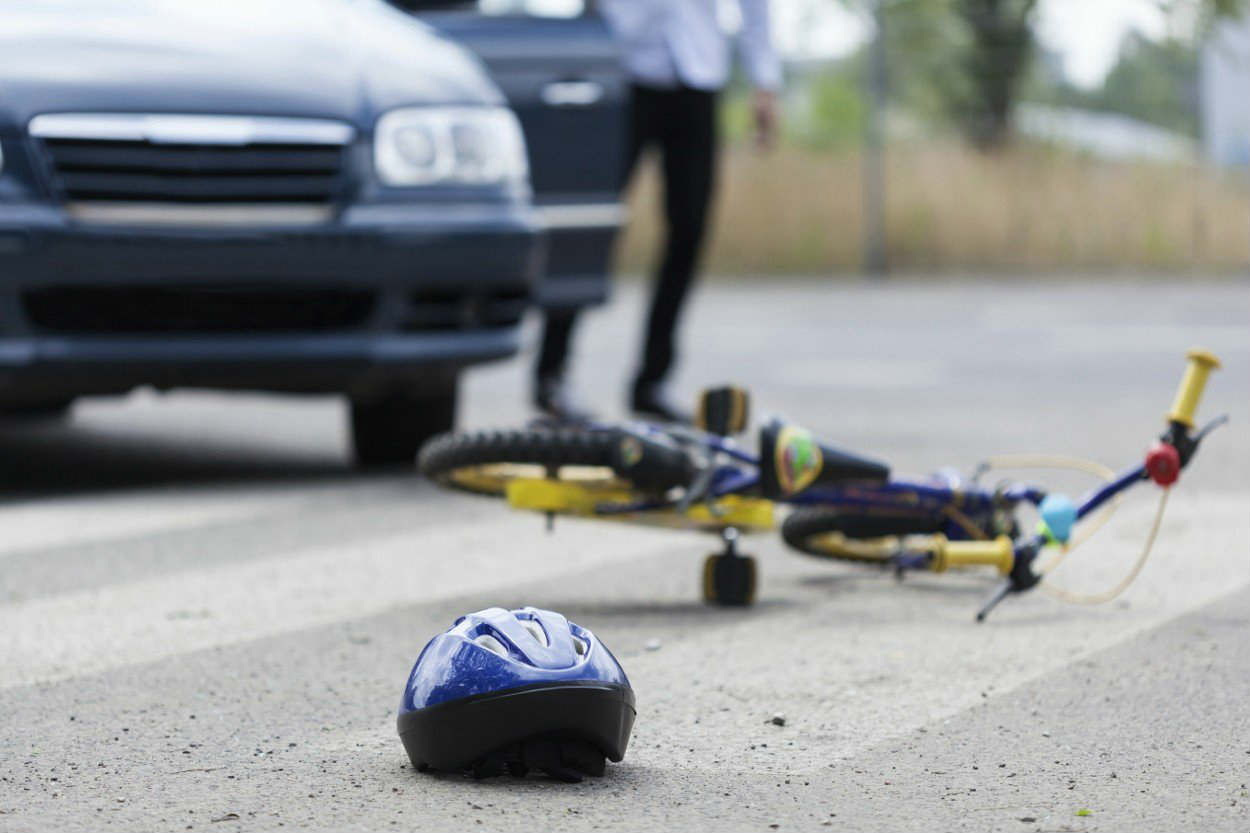 St. Louis Bike Accident Lawyer
A bike accident involving an automobile can be devastating, and result in permanent disability or even death. If you have been involved in an accident, make sure your legal rights are protected. Give us a call 24/7 for a free consultation – (314) 361-4242.
What Should I Do If I Get Hit by a Car While I'm Riding My Bike in St. Louis?
Cyclists account for nearly 2% of all traffic fatalities, with 857 people killed in bike crashes in 2018 alone. Getting hit by a car on your bike can cause serious injuries ranging from broken bones to blunt force trauma and brain injuries. 
So what should you do if you get hit by a car while you're riding your bike in St. Louis? Take the following steps, and work with an experienced St. Louis bike accident lawyer to make sure you get the compensation you deserve. 
1. Call 911 To Get Police & EMS At The Scene Immediately 
If you're able to, you should call 911 to get emergency medical treatment and to get the police to the scene of the accident right away. Otherwise, a witness should call 911. Bike accidents with cars almost always result in major injuries, so you may need to get treatment from EMS, and the police should come to the scene to document the crash site.
2. Get Contact Information From Witnesses
If possible, get contact information from witnesses. If you are injured and can't do this, ask someone to do it for you. Drivers will often try to make crashes with bikes seem like the cyclist's fault, so it's important that you have multiple people who can back up your version of events, particularly if you want to pursue damages.
3. Take Photos Of The Scene, If Possible 
Taking photos of your bike, your injuries, the car that hit you, its license plate, and other such things can help you document the crash and build a stronger case. Again, if you're seriously injured, you can ask a witness to do this for you. The police should also do this, but it's helpful to have your own documentation, too. 
4. Tell Your Version Of Events & Get A Copy Of The Incident Report 
You will be interviewed by the police to learn what happened. Make sure you are clear about what happened, and about what laws the driver violated when you were hit.
You should get some information from the police after the incident, like a case number. Contact the police to get a copy of the incident report, and make sure it's accurate. If there are mistakes or the report is inaccurate, you can contact the police to correct these problems – particularly if you have evidence that contradicts the claims of the police.
4. Speak With an Experienced Bike Accident Lawyer
You should always speak with a bike accident lawyer if you plan to file a claim with the driver's insurance company – or pursue further damages for personal injury. A lawyer will help you build the best possible case, and avoid common mistakes throughout the legal process.
Get The Help You Need After Getting Hit By Car While Riding Your Bicycle 
If you've experienced injuries, loss of income, medical bills and other costs after being hit by a car on a bicycle, you will greatly benefit from the help of an experienced St. Louis auto accident attorney. Get in touch with an attorney today for a FREE case evaluation.