Our St. Louis rideshare accident lawyers help victims of Uber and Lyft car accidents recover compensation for medical bills and other expenses.
In the last ten years, rideshare has become an ever-present part of our lives, whether you are one of the roughly 100 million people that used a rideshare app like Uber or Lyft in 2020 or you are familiar with the flashing placards displayed on the front or back windshield of countless vehicles driving around town, you likely recognize that ridesharing is here, and it's here to stay. However, what should you do when you're out in downtown St. Louis or traveling back from the Lambert airport, and your Uber or Lyft driver is rear-ended? Who do you contact and, most importantly, whose insurance covers the bills in case of injury?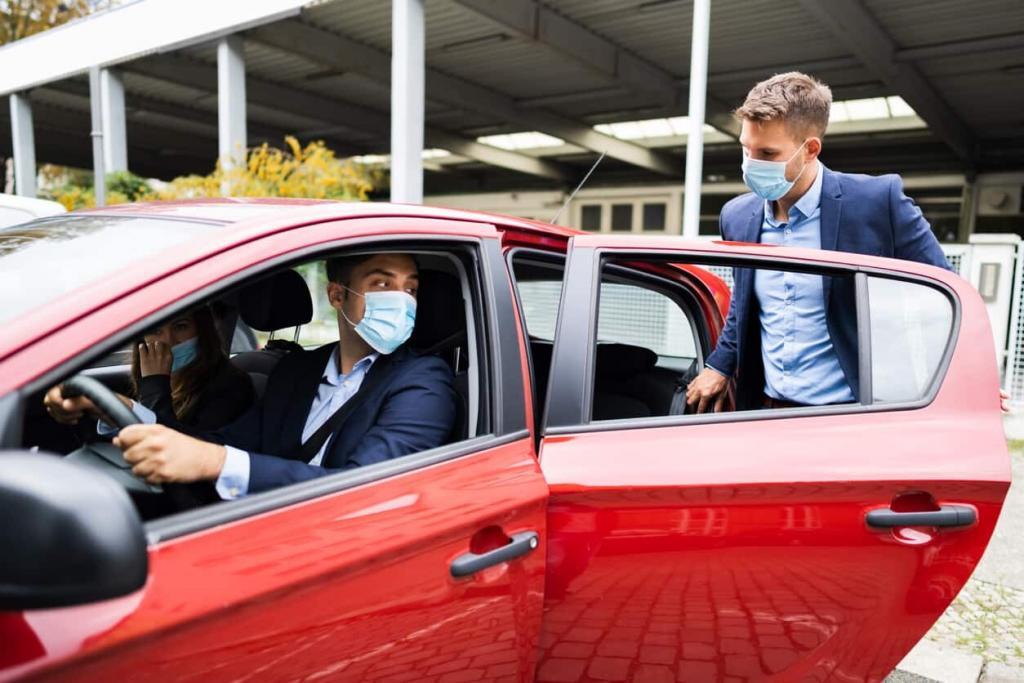 What to Do Immediately After a Rideshare Accident
Both the Uber and Lyft ride-sharing platforms created a step-by-step process to assist riders in reporting an accident. If you are a rider on Lyft, navigate to the in-app safety center. The Safety Center, among other functions, allows the rider to dial 911 and alert the rideshare platform that an accident has occurred. Once a rider has accessed the safety center and dialed 911, the Lyft rideshare team will guide you through the next steps in reporting the accident or collision. 
If you are in an Uber, call 911 in the event of an injury. Then, whenever possible, navigate to the Help tab, select the ride you are on, click "all issues," and scroll to the bottom to contact the Critical Safety Response Line. From there, the Uber team will walk you through the next steps and collect all relevant information. 
Recovering Medical Expenses
If you are injured and incur medical expenses, you can generally file a claim under Uber or Lyft's liability insurance policy.  Both rideshare platforms generally provide riders with up to $1,000,000 in third-party liability insurance. However, if a situation occurs that precludes coverage under the rideshare platform's liability insurance policy, or if your injuries exceed the coverage under the third-party liability policy, a St. Louis uber accident lawyer can help you recover from the rideshare driver or at-fault, third party. Rideshare drivers are generally considered independent contractors and must carry their own insurance policies that comply with the minimum state coverage requirements.
St. Louis Rideshare Accident Lawyer
If you are a passenger who was injured or you know a family member or friend who was injured in a rideshare accident, contact The Hoffman Law Firm and have an experienced car accident attorney walk you through the process of filing a claim through the rideshare company's third-party liability insurance. Our experience St. Louis car accident attorneys have extensive experience in recovering compensation for victims of car accidents.
Free Consultation with a St. Louis Car Accident Lawyer
Don't talk to an insurance claims adjuster before speaking with The Hoffmann Law Firm, L.L.C. We can help you avoid making statements that may affect the outcome of your case. The consultation is free, and you don't pay unless we get you money!