A person who suffers from a traumatic brain injury may face permanent, life-changing damage, resulting in long-term disabilities.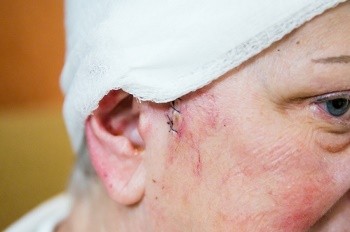 A leading cause of disability and deaths in the United States is traumatic brain injury (TBI). According to with St. Louis car accident attorneys, among the main cause of TBIs are car accidents resulting in around 50,000 deaths and 230,000 injuries each year. Due to this, between 80,000 and 90,000 individuals experience long-term disability. There are more than 5.3 million individuals who live with disabilities due to TBI.
What are Traumatic Brain Injuries?
Traumatic brain injuries are injuries to the brain caused by trauma or an external force hitting the head. It is essentially a head injury that damages the brain. Head injuries are often a result of an object hitting the head or a person falling. The brain can be injured even if the skull is not cracked or pierced by the force. The external force can swivel or shake the brain through fast deceleration or acceleration of the head. Whiplash during an accident or Shaken Baby Syndrome is a perfect example of this type of injury.
Closed head injuries are the most common types of TBI where the brain is impacted inside the skull due to trauma. Brain damage will be determined by the direction and extent of the external force. Some TBIs may be slight while others can be disastrous for the person. St. Louis car accident attorneys believe that even minor brain injuries can cause considerable and permanent, life-changing damage to the patient.
What Are the Main Indicators of Traumatic Brain Injuries?
Although traumatic brains injuries can be fatal, several cognitive, emotional, and physical indicators can be observed in survivors of TBIs. It is important to note that not all patients will have these symptoms and some will have symptoms that are not included in the list.
Common physical indicators of TBI include:
• Any type of seizure.
• Spasticity in the muscles.
• Low, double, or blurred vision, as well as blindness.
• No sense of taste or smell.
• Speech problems such as slurred or slow speech.
• Serious headaches.
• Fatigue and low energy.
• Having trouble balancing.
Common cognitive indicators include:
• Temporary or permanent amnesia.
• Difficulties in processing information.
• Lack of concentration or attention.
• Communication problems or disorders.
• Disorganized and faulty judgment.
• Incapable of doing two things at the same time.
• Incapable of starting or completing jobs without any reminder.
Common emotional indicators of TBI include:
• Heightened apprehension.
• Rapid mood changes and melancholy.
• Impulsiveness.
• Restlessness.
• Ego-centric attitude and difficulty in seeing the effect of the attitude on other people.
The significance of a Medical Assessment
It is essential for people who have these symptoms following a whiplash during a car accident to be assessed for Traumatic Brain Injuries, particularly if the symptoms continue for a number of days. Although these indicators are the same for nearly all average adults, a number of unique indicators and diagnostic issues may be experienced by elderly people and children.
If you or someone you loved has been diagnosed with a traumatic brain injury resulting from another person's negligence, contact The Hoffmann Law Firm, L.L.C. at (314) 361-4242 for a free consultation.